Download the mrbrown show Podcast (guest-starring Kenny Sia):
"Zhng My Car – Part 2" (MP3, 6.9MB, 19m48s)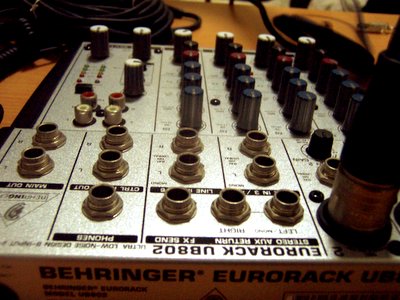 I'm a big fan of the mrbrown show.
In case you've been living under the rock, Mr Brown is one of Singaporean blogosphere's most influential persona. It was actually him who first introduced kennysia.com to the Singaporean audience after 'brown-ing' one of my earlier posts. The mrbrown show is of course, a highly entertaining internet audio show hosted by Mr Brown and Mr Miyagi.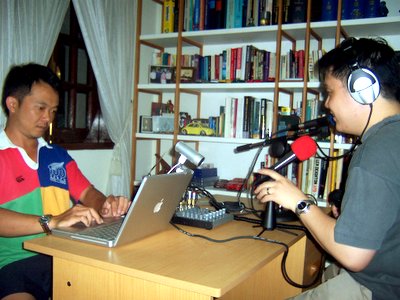 One of their comedy skits titled "Zhng My Car" received over 40,000 downloads recently, officially making Brown and Miyagi the most boh-liao people coming out of Singapore since Jack Neo and Moses Lim.
So anyway, I touched down Singapore yesterday morning and Brown sent me a message telling me they'll be recording the sequel to "Zhng My Car" that evening. I was excited of course. I didn't want to miss the chance appearing on his show, so I pleaded with Brown to give me just a small two-liner cameo role in his skit.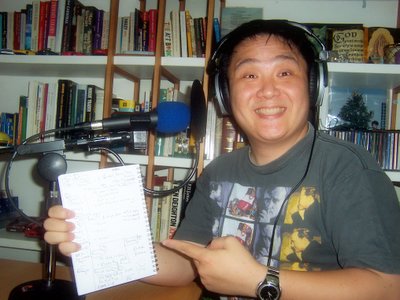 But Brown Cow had better plans. And it wasn't until I arrived at the "studio" at Miyagi's pad that I realised he didn't just want me to do CAMEO. He wanted me to GUEST STAR the entire Zhng My Car show instead! WAH LIEW!
I didn't even know what to say! Brown and Miyagi are seasoned veterans of the show so they had little trouble getting into character quickly. Me? I sound worse than Michael Jackson on helium.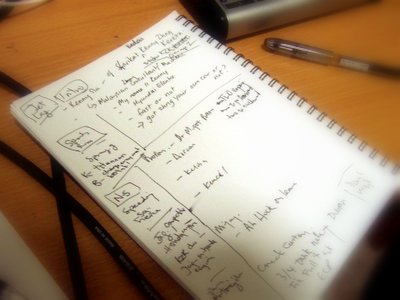 With only a few minutes to prepare, I was told the gist of the show, wrote down some key lines to say, and then improvise with the rest. In fact, everything you hear in that episode was done in one take. That's why you can hear me stutter, speak too fast and majorly screw up my lines like only I can.
Recording the podcast was damn nervewrecking experience but it sure was helluva lot of fun. Watch out for me in the next episode of the mrbrown show, where we talked about my hometown Kuching.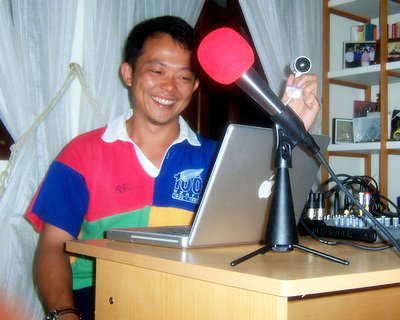 Meanwhile if you haven't yet already done so, download and listen to the original "Zhng My Car" episode. Then catch me joining Brown and Miyagi in the latest most newest episode of the mrbrown show – Download "Zhng My Car – PART TWO"

Why did Dawn Yang call herself ClapBangKiss? It just doesn't make sense at all. Shouldn't it be called "KissBangClap"?
You kiss a girl, bang her, then clap your hands for that wonderful performance.