Word over in Singapore is that a 17-year-old girl named Tammy recorded a video of her having sex with her boyfriend on a handphone.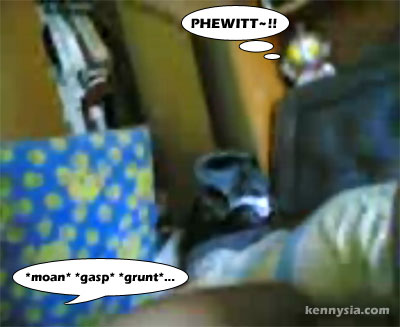 As fate would have it, Tammy's handphone was stolen one fine day and *SHOCK* *HORROR* the 10-minute video of the couple doing the nip-nip-wiggy-wiggy broke out to the hamsap ah peks all over the world through the evil reaches of the Internet.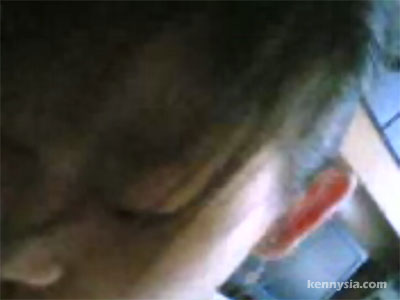 Overnight, this pretty Nanyang Polytechnic (NYP) cheerleader found herself in a uhhh… compromising position (hehehe) as the latest Internet XXX star with her brand new stage name "Tammy NYP".
When Nokia build cameras into their handphones, I bet they never intend it to be for this purpose.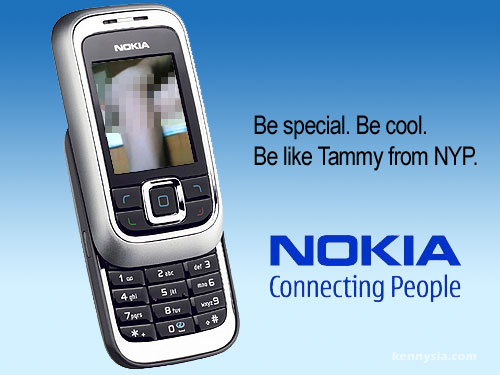 Come to think of it, she might as well make use of her new found fame to endorse her school.
As someone who has experience in internet sex scandals (hehe), I honestly pity the poor girl. Say all you want, you gotta admit that she does NOT deserve all this humiliation.
True, she may had a momentary lapse in judgment – everybody does at some point. But exposing the identity of the couple? Come on. The public execution shown on the forums just goes to show how disgusting the humankind is.
I read that even her school is thinking of expelling her to save them some "face".
See, that's the kind of thing I don't understand.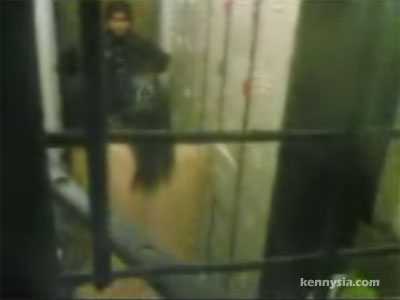 Remember the Nude Squat incident a sometime back? By right, you'd think the police force is gonna kena. But instead the messenger was shot dead, the perpetrator walked away scot-free. "Standard Operating Procedure" they say.
Here, the Handphone Thief got away and Tammy the Victim kena instead. What the fuck right? Maybe next time you can steal an iPod and Steve Jobs will go to jail.
Someone explain to me what kind of logic this is.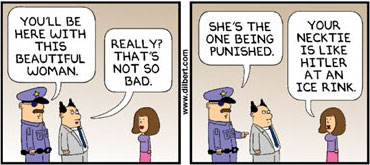 Interestingly, something similar happened in sleepy ol' Kuching around the same time.
At least over here we have the decency not to upload the video onto the Internet and expose the identity of the couple.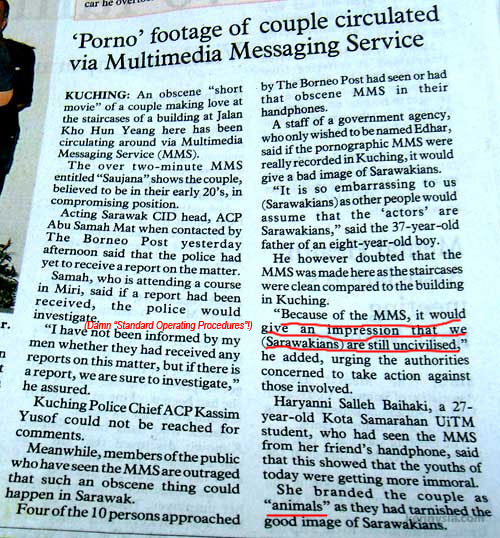 "Animals" aye? 😉
She must be watching the Discovery Channel instead.

I've been overworking and undersleeping this past few days. Site updates will be scarce as I approach project deadline.
On the other hand, I'm looking for some travel buddies to join me in Phuket, Thailand on the 14th April. E-mail me if you're up for it.