I had been wearing glasses for about 15 years.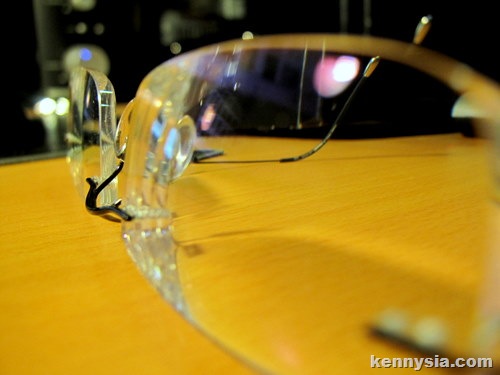 I suffered from a myopia of –6.00 on both eyes. It all started back when I was in Primary 5. Even though I had awesome vision back then, I thought wearing glasses was damn cool.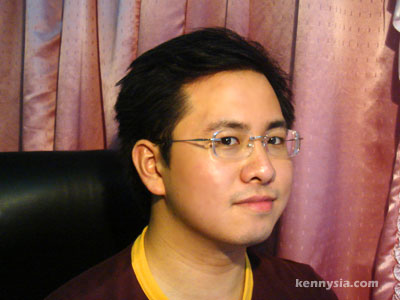 Because a couple of my classmates wore glasses, I actually felt left out due to the fact that they had four eyes, and I only had two. What the heck, right?
It's because of this jealousy I had that I did something very stupid thing. For days afterwards, against my mom's advice, I deliberately did all I could to destroy my perfect vision.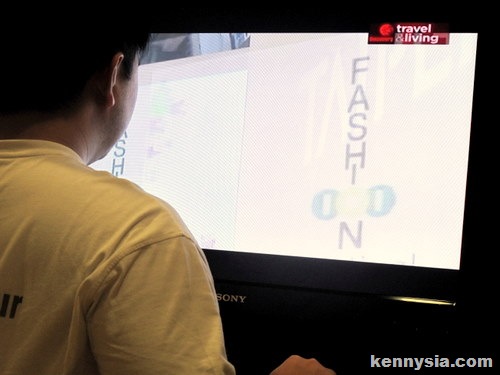 Sat in front of the TV as close as possible.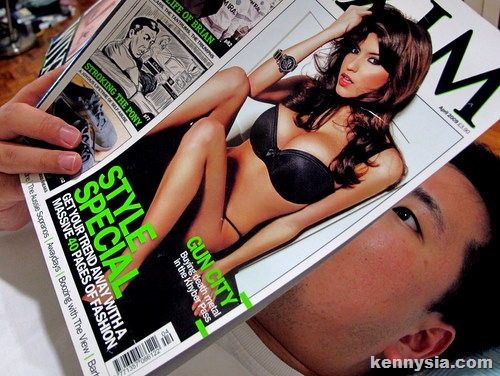 Read books while laying on bed in a dark room.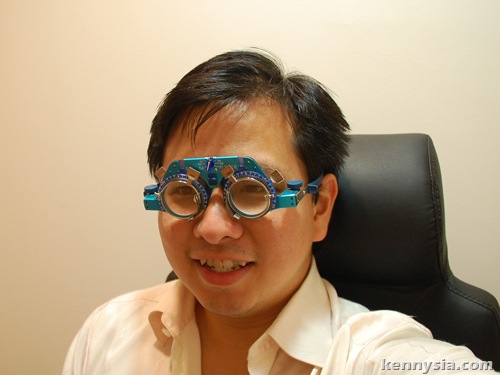 Wear my dad's funny glasses that make me look like Harry Potter.
Eventually, my vision deteriorated to the point that my mom had no choice but to send me to the optometrist.
I had to start glasses. My mom was disappointed. I was overjoyed. Until puberty hits and I began taking interest in girls.
It was then that I realise wearing glasses does not make me look cool. Glasses make me look like a nerd. Unless your last name is "Gates" or "Jobs", no girls would be impressed going out with a nerd.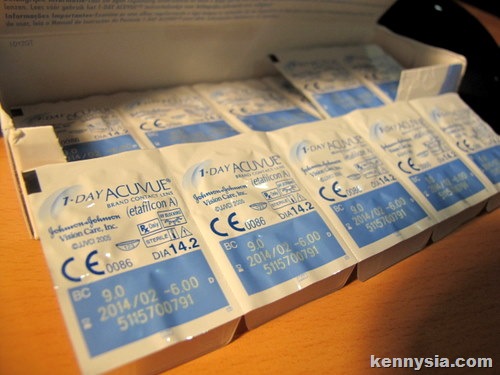 So I started wearing contact lenses. But even that brought about its own set of problems.
The problems with wearing contact lens is the same with wearing bras: I can't swim with them on, I kept having to remember bringing them along for travel, and I gotta buy a new pair every few months.
This is what I did when I forgot to pack my contact lens case on my trip to Bali.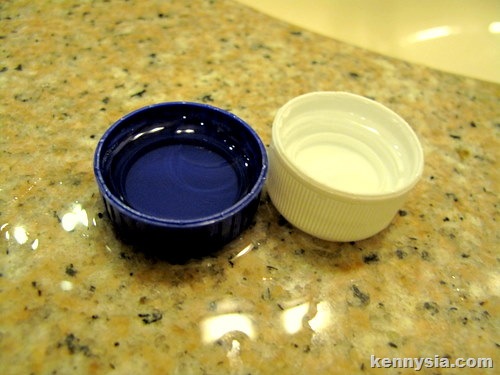 I used bottle caps.
Anyway, now that I am running around a fitness centre, I find it even more inconvenient to wear either contacts or glasses. I hated wearing glasses so much that it motivated me enough to seek that One Solution To End All Problems.
Laser Eye Surgery.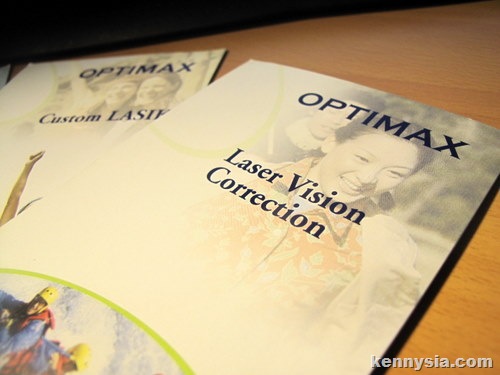 To be honest, I've been thinking about doing laser eye surgery for a long time. The only reasons I hadn't gone ahead earlier were the same as everyone else.
1) I thought it might be expensive.
2) I thought it's dangerous.
3) I thought if the doctor isn't careful, I might end up with eyes like The Terminator.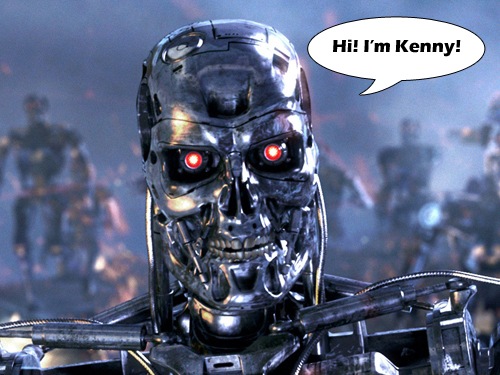 With the advancement of technology, all these are of course, exaggerated concerns.
These days, it's possible to get laser eye surgery done in many parts of Malaysia, including Kuching. One of the country's best-known eye specialist centre, Optimax, has a branch here and it is located near the Simpang Tiga flyover.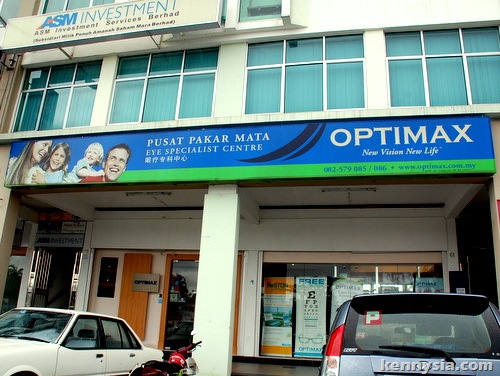 This is where I had my pre-surgery consultation done.
Optimax contacted me to fill the role as their ambassador. I gladly agreed after ensuring their reputation is solid.
They have experts doing the check-up and consultation in Kuching. Their doctors fly in here from KL on a scheduled basis to perform the actual surgery.
In KL, some patients even had their eye examination and treatment done on the same day. In a way its save up more time and patients do not have to lay off lenses for so long.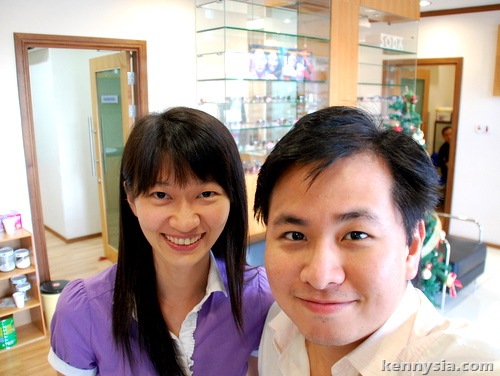 This is my lovely consultant, Ding. According to Ding ("AccorDing?"), there are different types of laser eye surgery.
The cheapest and most common one is LASIK surgery, which cost around RM1,500 per eye. Next step up is EpiLASIK, which does not use sharp blades to cut open the cornea. The most advanced form of is Custom All-Laser LASIK, which cost around RM3,000 to RM3,500 per eye, but utilizes the safest and most precise equipment ever brought into Malaysia.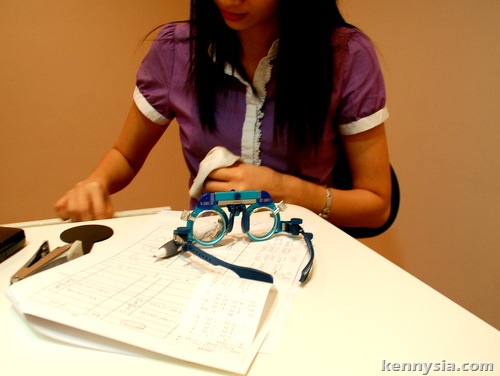 Before I went for my eye check-up, Ding told me not to wear contact lenses for 3 weeks. So for 3 weeks, I was the nerdiest-looking gym owner in the history of Kuching.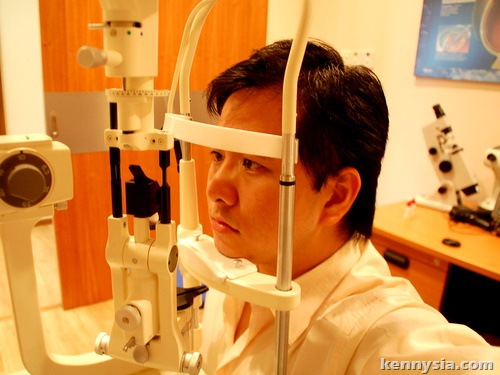 She went ahead and did some weird eye tests on me: flashing alphabets on the wall and asking me to speak "ABC" as if I was back in kindergarten.
Next, she asked me to put my head into this bizarre-looking machine.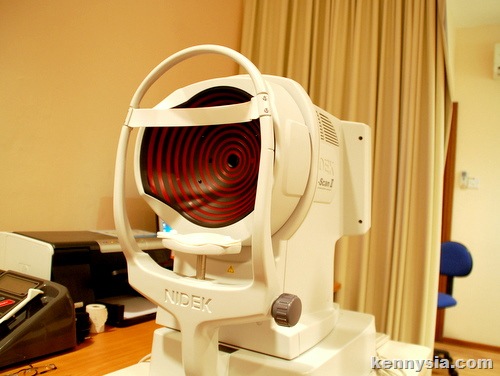 That machine looks like it's gonna hypnotize me and make me do the Jai Ho dance. Naked.
Funny thing is, I complied.
Kinda disappointed that all it does is showing scan my eyeball.
Ding proceeded to perform more tests on my eyes.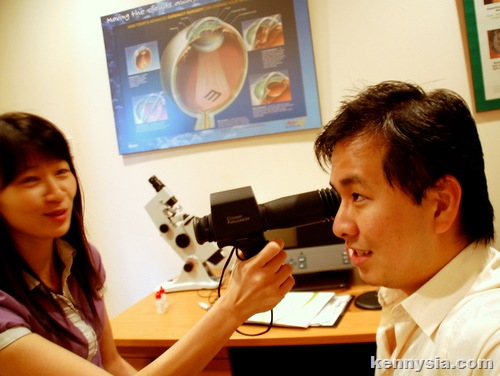 "Gimme all your cash. NOW!"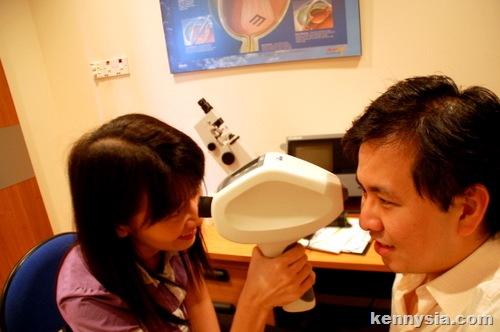 "Here, let me take a look at the cleanliness your eye… OH MY GOD!"
At one point, she dripped some anaesthetic into my eyes, which felt funny. Then she dripped something to dilate my pupil.
My eyeball dilated so big until it became like this.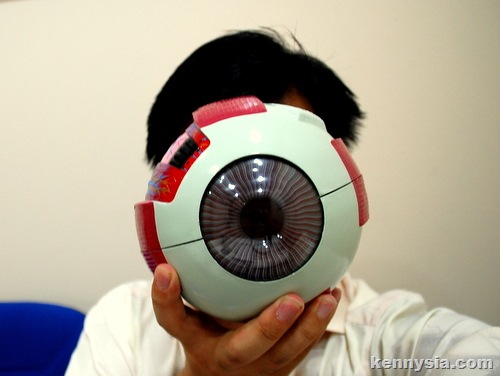 Kidding.
But the effect did last for so long that I wasn't able to read small printed words till the next day. The good news was that my eyes were all good for laser eye surgery. I was about to get a new pair of eyes!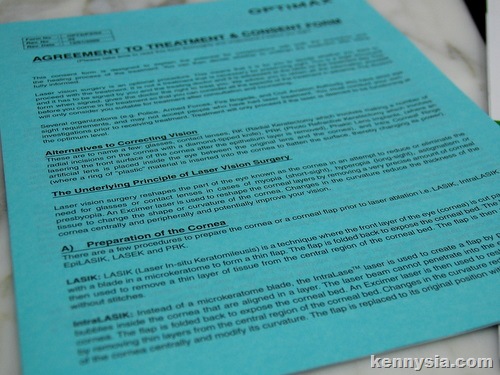 My laser eye surgery was scheduled to be on the following week. As you perhaps may have noticed, the surgery was a success and Kenny Sia lived to tell the tale.
I'm gonna talk about my experience inside the operating theatre on my next blog entry. Suffice to say, it wasn't really THAT bad.
All I ended up was looking like this.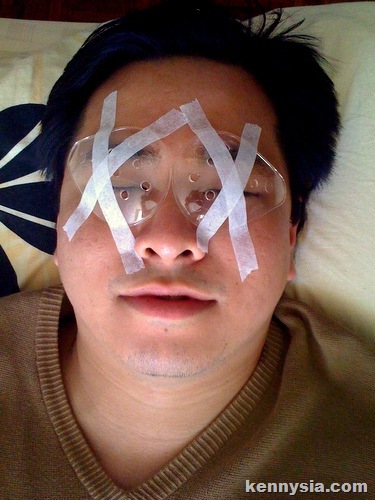 X_X