A couple of days ago, I accidentally dropped my 10-month-old Apple iPhone.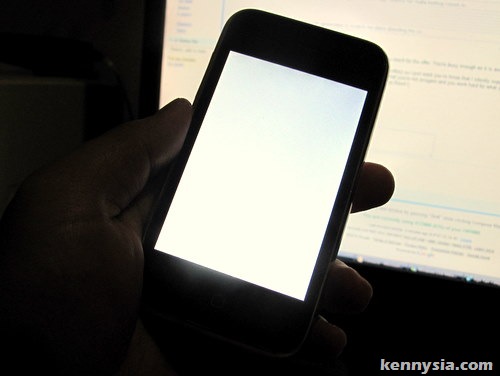 It resulted in a White Screen of Death and a trip to Maxis service centre where my iPhone was diagnosed with Permanent Head Damage, and I was charged with first degree murder.
The iPhone is now in the ICU. I'm not sure how fast Maxis works, but I probably won't get it back until a few months later.
The iPhone to me was the king of phones. It is capable of doing so many things that other phones are not able to. I find myself so dependent on it that I don't even know how I'm gonna function without an iPhone.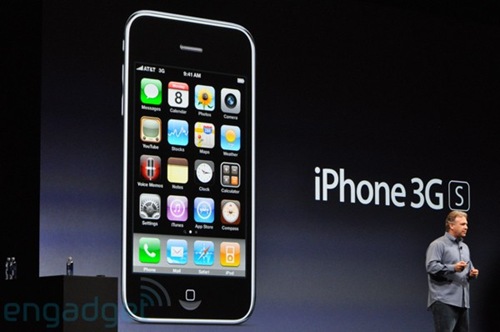 I was half-tempted to find an excuse to get myself the latest Apple iPhone 3GS. But I know I'm gonna get my original phone back eventually and it wouldn't make sense to hang around with two Apples.
As the saying goes, an apple a day keeps the doctor away. Too many apples suck your wallet dry.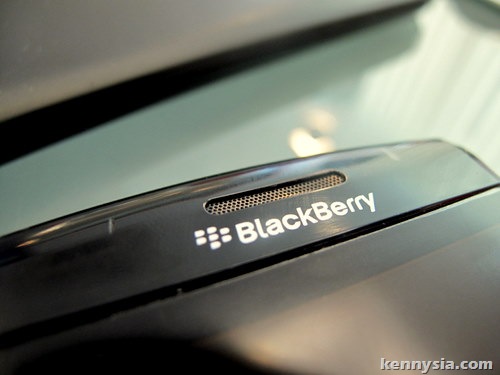 I figured it may be healthier to have some variety in my fruits.
There's a lot of hype over the Blackberry and a lot of my friends have been egging me to go towards The Black Side. Even until now, I never understood what's so god damn fantastic about the Blackberry – the iPhone can pretty much do everything a Blackberry can do. I don't think I'll ever switch to using the Blackberry.
But ladies and gentlemen, this is called "peer pressure".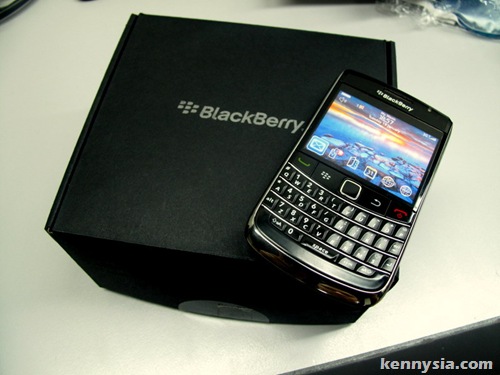 It's too difficult to explain why I did it, but I got myself the Blackberry Bold 2. The biggest advantage Blackberry phones have over others is something called the "Blackberry Messenger", or BBM. To put it simply, it's like Windows Live Messenger on mobile.
If you have a Blackberry and you have another friend on Blackberry ANYWHERE in the world, you can give him your "Blackberry PIN" and send messages to each other free of charge.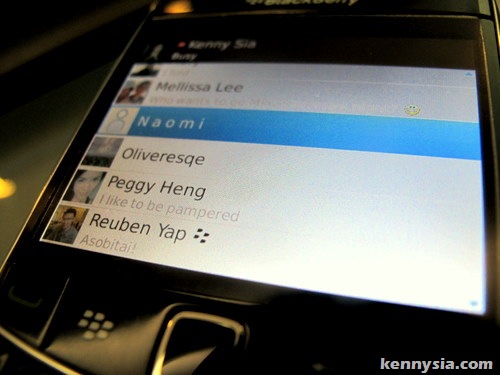 I've got about 20 of my friends on Blackberry Messenger. Then one day, a total stranger by the nickname of "Rock Star" suddenly added me on BBM.
I had no idea who she was, but I accepted her request anyhow and we started having a conversation.
Kenny: Yo, who's this?
Rock Star: Hi, is this Reuben?
Kenny: No, it's Kenny here.
Rock Star: Really? What is your last name?
Kenny: Sia.
Rock Star: You mean I've got the wrong person?
Kenny: Yes I think so. I'm in Malaysia.
Rock Star: Oh sorry. I'll delete you straight away.
Kenny: It's okay. 🙂
And that was that.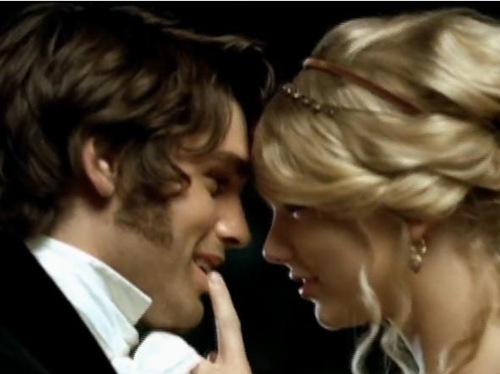 If this were a fairy tale, "Rock Star" and I would continue chatting, we would fall in love, she would fly all the way to Kuching to meet up. Then we would kiss, marry and have three beautiful little kids together.
Unfortunately, reality is not as kind.
This is how she looks like.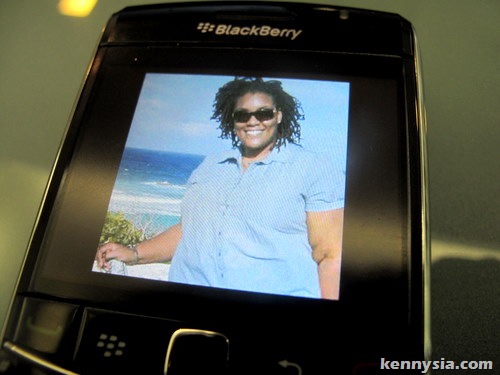 FML.