If any girl reading my previous entry sound like a grumpy divorced old man on a women-bashing frenzy, my apologies.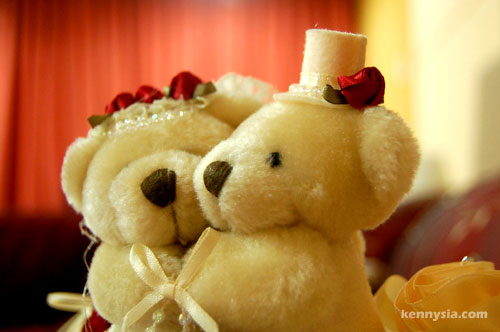 The truth is, as much as I sometimes feel that women are the cause to all of our woes and problems, there are little magical moments when we appreciate you and think that you're most beautiful angels sent from above. You may not even realise it, but some things you do subconciously make us feel all tingly inside and swoon all over you.

1. When You're Putting On Make Up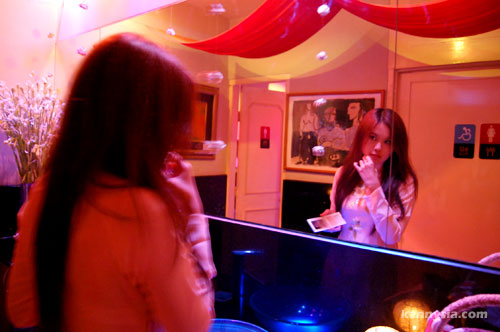 There's something incredibly mysterious about watching a girl put on make-up.
Maybe it's the level of concentration shining through your face when you're apply the lipstick. Maybe it's how cute you look when you smile at yourself coyly in the mirror, obviously admiring the work you've done.
Or maybe we're secretly thinking that all that effort you're going through, is for us.

2. When You Play With Babies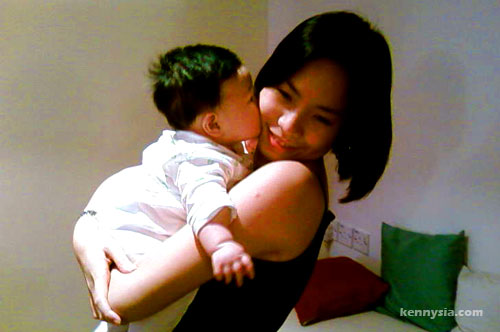 Almost every guy I know are fascinated watching how their girlfriends behave around babies. This could usually mean one of two things.
Either we are secretly attracted to your maternal instincts because we're thinking this could be how you play with our kids in the future.
Or more likely, we are fantasising putting ourselves in the position of the baby as you hold it close to your lovely bosoms.

3. When We Caught a Whiff Of Your Perfume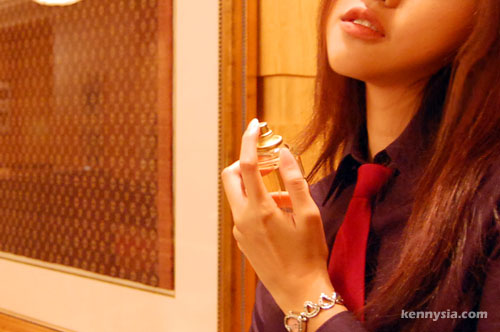 Next time you go out wearing your favourite fragrance (such as that extremely popular and excellent fragrance brand starting with "Hu" and ending in "Go"), keep an eye out for the dozens of guys who had turned their head to look back at you with more than a passing interest.
As any guy who have accidentally caught the scent of a woman walking past would know, next to physical intimacy, there's nothing more mindblowingly sexy than having that sweet feminine aura linger in the air for a while longer.

4. When You Show Your Sexy Back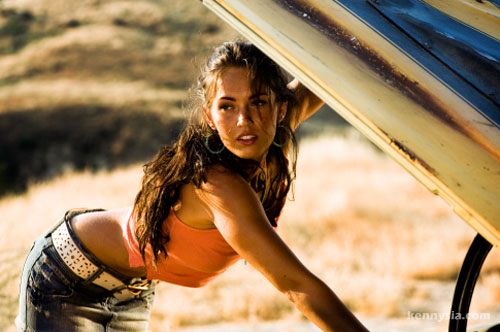 Everytime a girl bends over and her panties peek out accidentally, our eyes will normally dip briefly to secretly check out the type, material, colour, etc of her undies.
I'm not proud of it, but hey most guys do it. We love it when you tease us with your feminine charms discreetly that way, even if it's unintentional.
It's not perving, it's just the way things are. And unfortunately you'll have to accept it, otherwise you might have to lobby to bring high-waisted grandma undies back into fashion. 😉

5. When You're Fast Asleep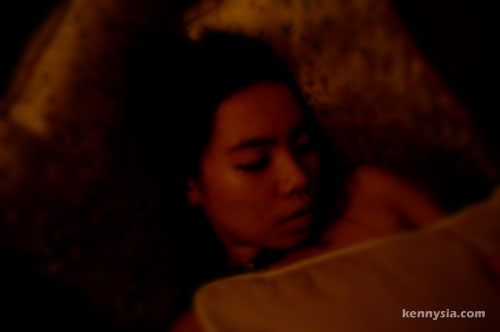 Ask any guy what their favourite moments with their girlfriends are, and half of the guys would reply it's looking at their girlfriends when they are fast asleep.
I gotta agree. Guys love gazing down upon your peacefully sleeping face when you're looking all sweet and serene and vulnerable. Yeah, it makes us feel manly, macho and protective inside.
Even when in reality we're actually quite fat and chubby.
*~*~*~*~*~*~*~*~*
Those are my 5 tips for the girls. Nicole has 5 tips for the guys too.
When is the moment when you find a guy (or a girl) most gorgeous?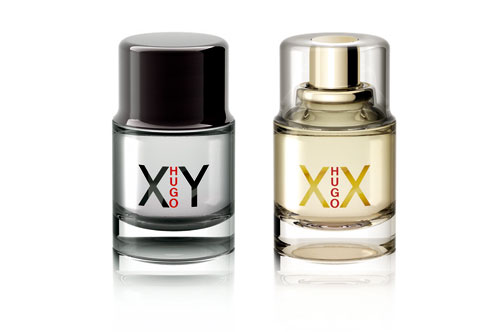 Tell me your stories.
Thanks to HUGO Fragrances, the most interesting two stories by a male and female will each receive the new HUGO XY EDT 100ml for him or HUGO XX EDT 100ml for her. Contest is open to all Malaysian residents and ends 12:01am 29th October.

This entry is brought to you by HUGO XY for him & HUGO XX for her – Harmony is Overrated. All opinions expressed here are strictly of my own and do not reflect that of HUGO Fragrances. 🙂
After reading through all 400+ comments (goodness people, can you guys make your comments more entertaining?), I have decided on my winners. Congratulations to Darrenz Wong and alicia on winning the HUGO XY for him & HUGO XX for her giveaway contest.