It's been all over the papers: Albus Dumbledore is gay.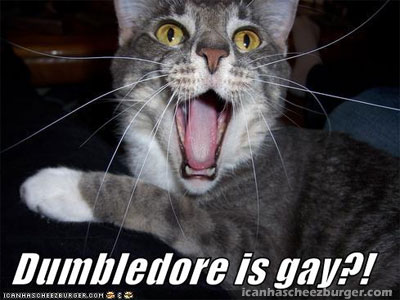 Who would have thought? Even I have to admit I was caught by surprise.
Following shocking news by Harry Potter author JK Rowling that the lovable headmaster of Hogwarts is actually a homosexual, I looked back at previous episodes of the Harry Potter movie series to see if the producers had deliberately left any clues in any of the movie scenes.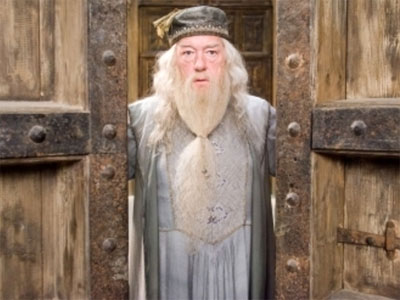 I gotta be honest, I didn't get very far. In fact, I had to watch and re-watch some episodes in order to pick up some of the clues. But as soon as I found them, I said to myself "Hohoho… Rowling. You almost got me there."
A lot of people didn't notice, but there was this scene in one of the movies that showed Dumbledore in his office.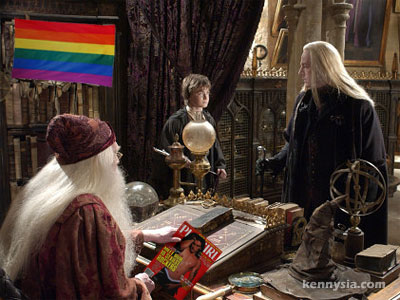 See that rainbow flag? And that magazine in hand?
Gay.
Then there was this scene in the movie where he was involved with this group called Dumbledore's Army. The movie led you to believe that Dumbledore's Army was a bunch of student rebels headed by Harry Potter.
But no, Dumbledore's Army is the name for an all-male strippers group. In his spare time, Dumbledore was a part of that group when he wasn't busy being the greatest wizard of all time.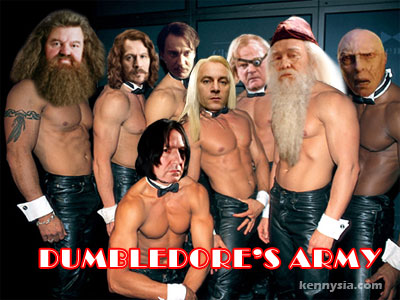 Gay. Totally gay.
And if that's not convincing enough, Dumbledore had even released an album a long time ago.
But not just any album.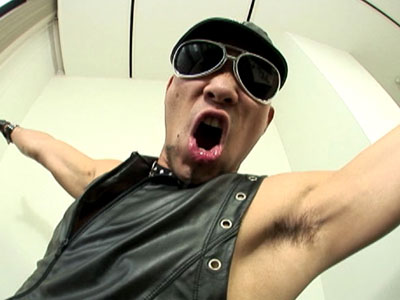 From the looks of it, Dumbledore appears to have inspiration from a certain Japanese fella called "Hard Gay".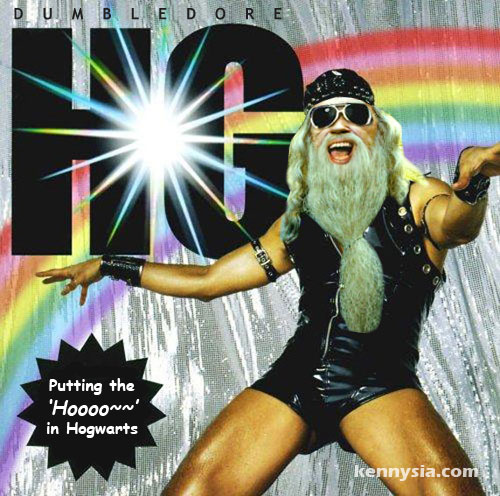 GAY. ABSO-FREAKING-LUTELY GAY.
Who would've thought?

I hadn't had a good night sleep for a long time, so I went out to the shops and bought myself one really nice soft luxury hotel-quality pillow that costs me RM100.
It's worth every cent of the price. But now I have trouble waking up in the morning. Die die both ways.