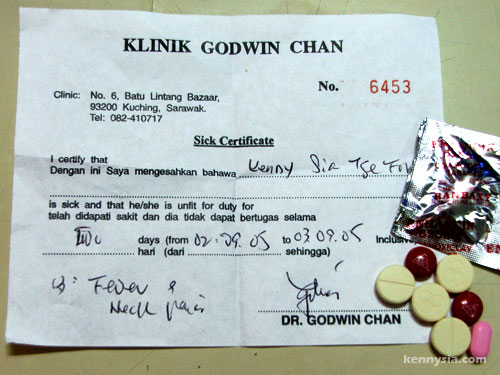 Since I cannot use my MC to excuse myself from work, I'm using my MC to excuse myself from blogging.
Normal blogging will resume as soon as I recover from my illnesses, and as soon as I cease getting whipped around by project deadlines tighter than Denise Keller's arse.
Harap Maaf.

This emotionally-charged radio interview with the mayor of New Orleans is what everybody is talking about. Listen to it and you'll realise how newspapers are unable to do justice to the sense of urgency and desperation felt by a city devastated by the hurricane.