It is officially the year end and everyone is having sales.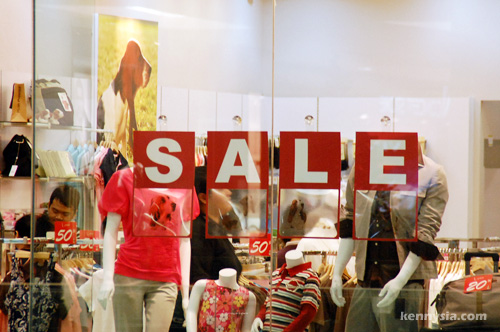 Everywhere you go it's 30% off this, 50% off that, buy this one and get that free.
Every shop, every store, every shopping mall are doing their year-end sales, and everything is really cheap right now.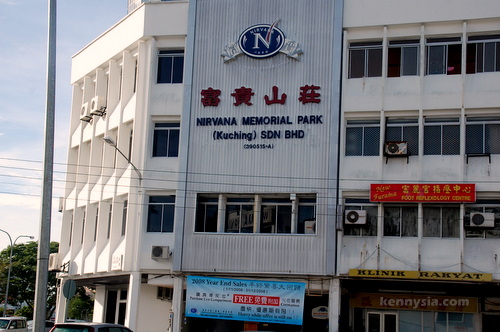 Even a funeral parlour is joining in on the fun.
Seriously!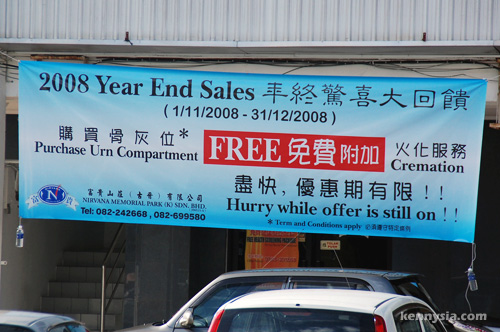 From now until 31st December, if you purchase an urn compartment, we will cremate you ABSOLUTELY FREE!
Hurry! Die now and save money!

Music of the Week: Estrella – Take It Slow
When I first heard their song Stay on the radio, I listened to the opening and thought their style is so distinctively Malaysian that it must definitely be a local band. Then as soon as it gets to the singing I thought, "Hmmm! She sounds like Colbie Caillat. Can't be a local band."
Turns out Estrella is actually a local band, and a pretty good one as well. If you like jazz cafe-type music like I do, I'm sure you'll like this song too.