Caught up with Laineylashes for lunch after being absent in KL for a very long time.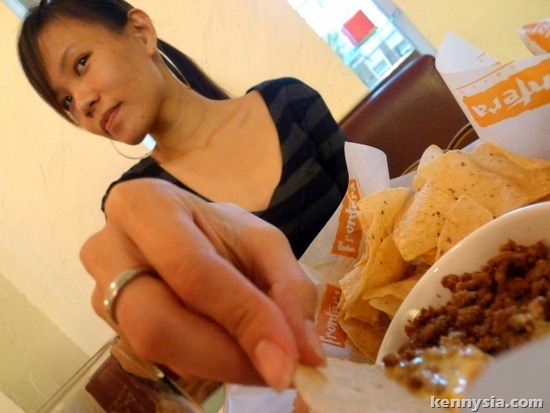 We went to Frontera in Jaya One – my favourite place for authentic Tex-Mex cuisine and home of the yummiest buffalo wings in the whole of Malaysia.
If you remember, Frontera is also the Battleground of Manhood between myself, KY and Deepak, when we challenged each other to swallow the hottest chilli on Earth – the habanero.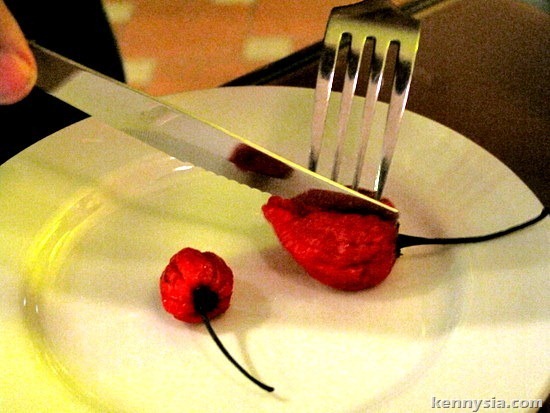 It was an experience none of us would ever wanna re-live again.
This time round, I went for something much less torturous.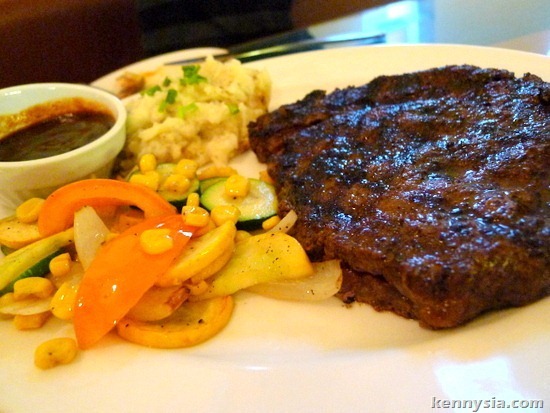 Mesquite grilled tender rib-eye steak. RM42.95
Cooked medium-rare – just the way I like it.
Mesquite is a type of wood found in Mexico and parts of Texas. When used for barbeque, the smoke from the wood gives a distinctive smoky flavour to the meat.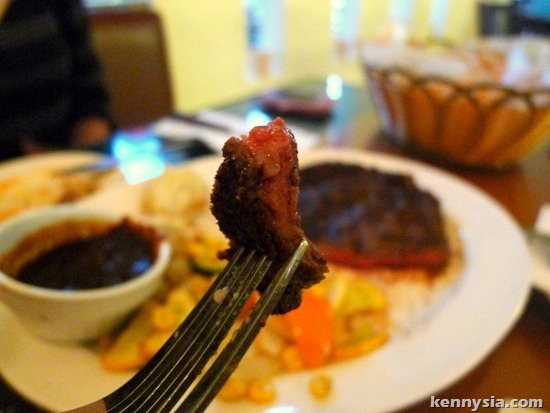 That brown sauce right there? Heaven in a bowl.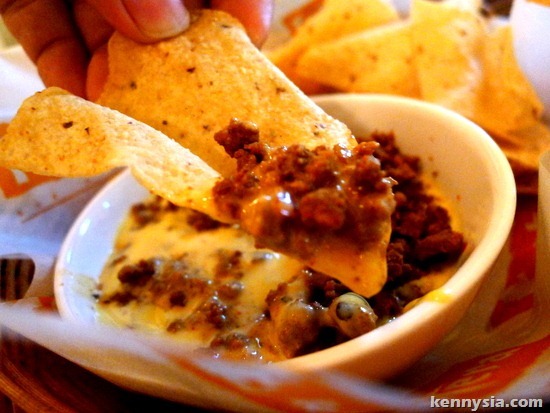 Chili Con Queso. RM22.95
Texas style cheese served with freshly made tortilla chips. Great for sharing. Laineylashes ordered it with spicy beef for added zing.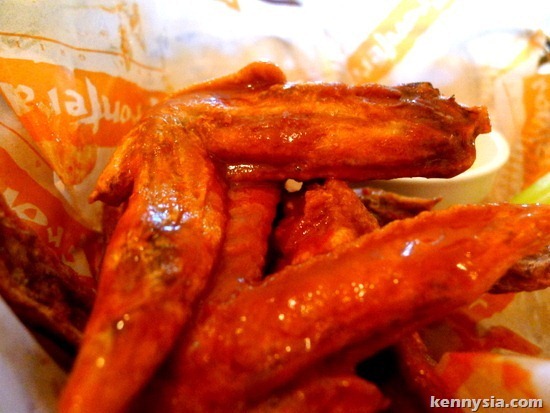 Habanero Hot Wings. RM17.95
This one is my favourite, because it is the best hot wings in the whole of Malaysia. Beats Wong Ah Wah chicken wings at Jalan Alor.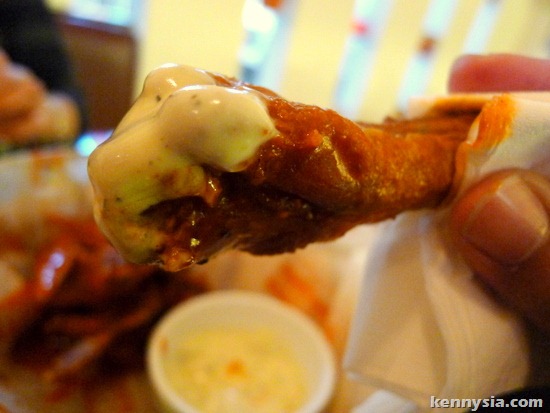 There's a 'Hot' version and an 'Inferno' version for those who can handle the heat. I wasn't in the mood for pooping fire out my ass the next morning, so I ordered it 'Regular'.
There used to be a 'Killer' version. If you eat it, you will look like this.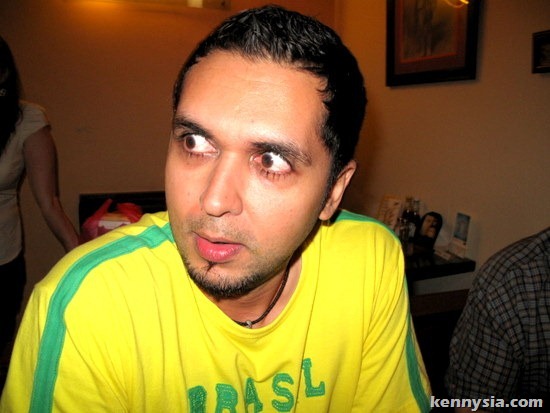 In the end, the owner had to take it off the menu because those "Killer" hot wings was so freaking hot, people keep puking in their basin.
We stuck to the regular stuff, and we polished up the plates with our tongues.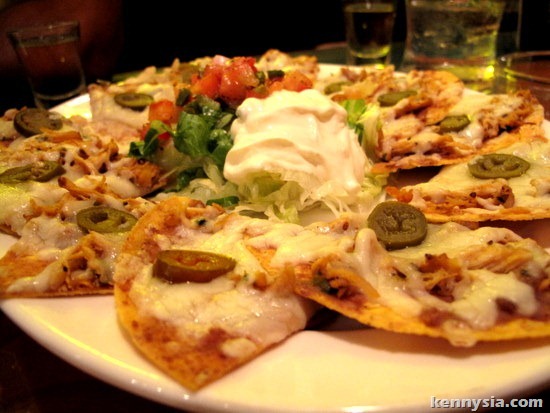 Of course, with such hearty good meal, it is criminal not wash them hot food down with ice cold beer afterwards.
Frontera had an unusual selection of alcohol for a Tex-Mex restaurant. Apart from the usual tequilas and margaritas, placed on our table is this ad.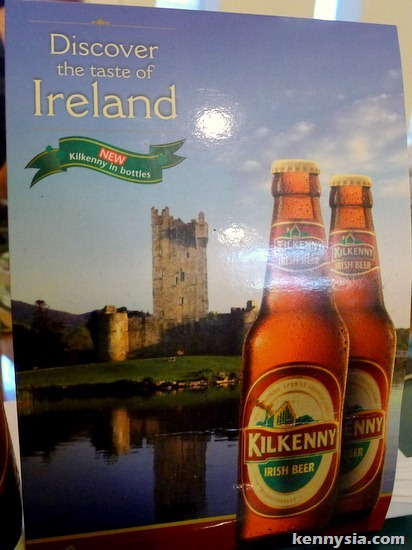 Irish cream ale in a Tex-Mex grill? Why not. These go for RM17.95 a pop.
I am used to Kilkenny beer being served on tap. Lately the bottled version has started to quietly creep into the market – both in food courts and in atas restaurants.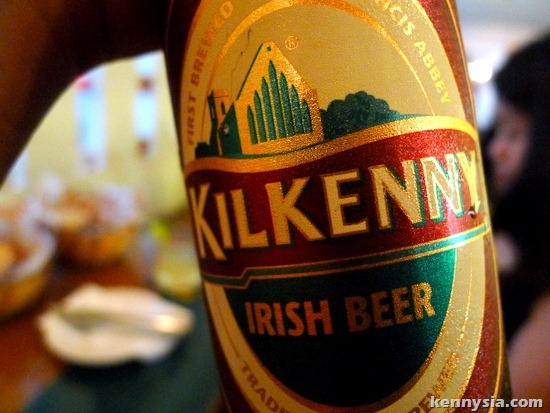 Frontera may not have Kilkenny on tap, but they do a pretty good job serving them in ice cold bottles. Chilled beer is brilliant for cooling those Habanero hot wings down.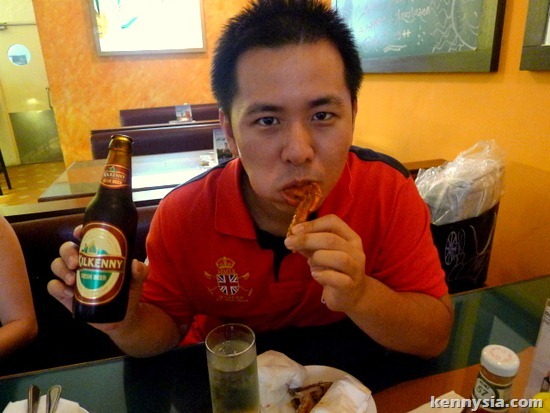 There is a slight difference between Kilkenny from the tap and from the bottle.
Kilkenny in bottles do not have a smooth creamy white head like the draught, but that matters little because taste-wise, it's the same ol'. After all, the ingredients and brewing methods are the same ones as the ones on tap.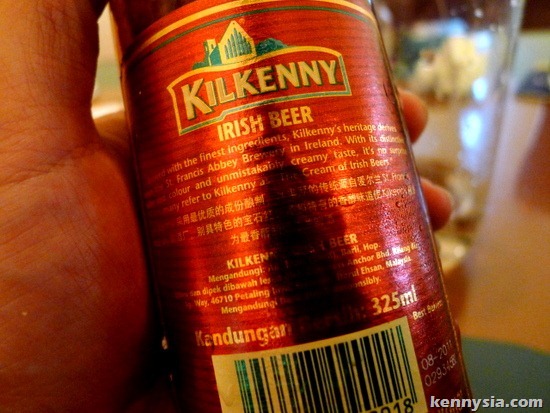 It doesn't matter how you have your Kilkenny.
Kilkenny in a tap or Kilkenny in a bottle, is STILL Kilkenny.
One thing for sure…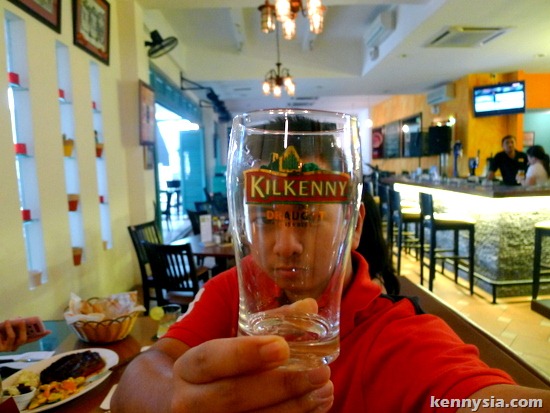 Kenny Sia hiding behind a beer glass… is definitely NOT Kilkenny.