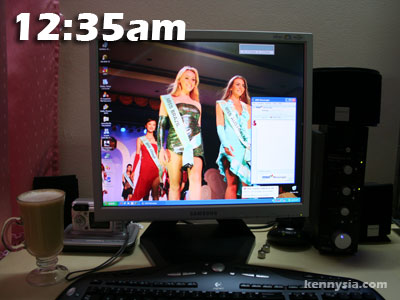 I'm proud of what we accomplished.
I've sold stickers for the Red Cross Foundation before. I've ran in 12km races for charity before. But until Sunday, I have NEVER EVER, in just one single night, raised over RM5,000 before in my life. Not bad, considering my previous fundraising record was merely RM75.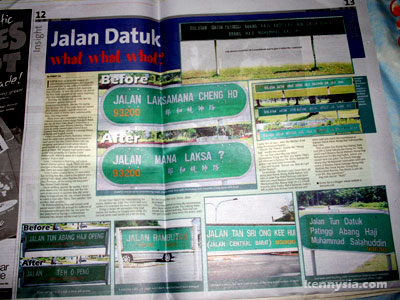 It all worked out pretty well. My entry on Datuknametoolongitis was picked up by the editor of StarMag (an insert of The Star, Malaysia's most popular national daily), and it was published Sunday morning with my site address on it. Anyone who came to my site after reading that article would no doubt find out about our fundraising efforts.
Its bloody fantastic knowing what I started initially as a hobby turned into a difference-maker for the lives of less fortunates. To Suanie, Peter, Paul, ShaolinTiger and minishorts, I found new respect for you guys. And to those who have donated or helped in the promotion of our cause in any way, thank you – you have my sincerest gratitude.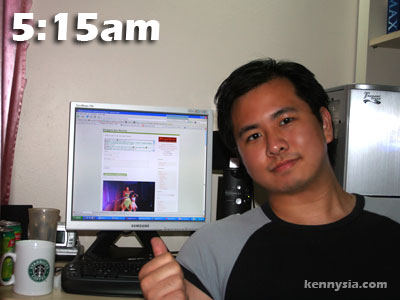 At the end of my four hours, my fingers had already melted like butter and I still had not answer all the questions that were fired at me. When I went to the toilet, I couldn't even take my dick out of my pants without typing on it like a keyboard.
kennysia.com readers asked the darnest questions. For those who missed it, here are some of the highlights from the "Ask Kenny Anything" stunt.
*~*~*~*~*~*~*~*~*~*~*~*~*~*~
From Anthony Lim:
If you woke up one day and found that Kolo Mee did not exist, what would you do?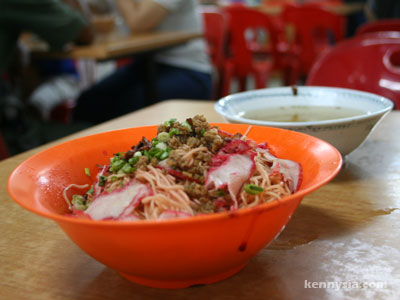 Go back to sleep and pretend Kolo Mee exists in my dreams. That's what I used to do in Perth. That prorbably explains why I was always late for class.

From Johnny Bravo and PokerfaceXX:
Btw.. Do you have a Full Time Job? 🙂
Yes of course. What, you think I blog all day long ah? I work in the IT Department of my company. My role is mainly to source, evaluate, procure, and implement IT products.

From Curtis G (aka Su Ku Kia):
Do you have plans to [go to the United States]? Which one(s)?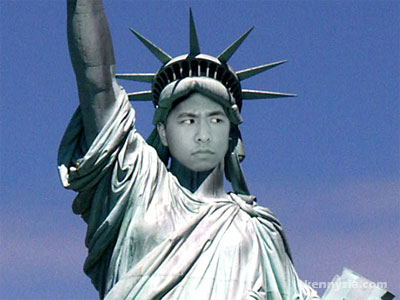 New York City ranks alongside Tokyo, Japan and Paris, Hilton as top three places in the world I'd want to visit before I die. At the moment, I don't think I can afford to go to any of these locations though.
One thing that's still on my not-so-distant to-do list is to spend a year working in the UK casually, travelling and backpacking around Europe before settling down on my professional work life.

From Nadia:
How good are you at cooking? What is your specialty/signature dish??
I suck at cooking. I only cook when I was in Perth. Never in Malaysia – food here is too cheap to justify me lifting my finger. My specialty dish is grilled chicken breast with grilled mushrooms using my George Foreman Lean Mean Grilling Machine.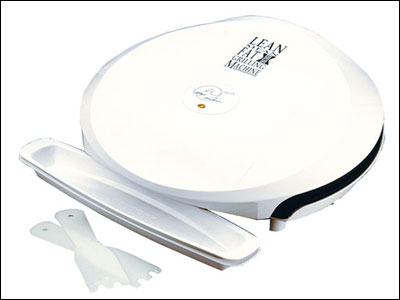 I'm trying to convince my boyfriend to wear a pale pink shirt (I think it'd go well with his skin tone) but no matter what I say or do, he insists that it's a sissy colour or that it will be a fashion mistake he will regret. What do you think about guys who wear pink?
The only reason I would wear pink is if the girls like it. Its true most guys think its a sissy colour. But hey, if girls wear bikini for guys to see, I think its only fair that guys wear pink shirts for girls to see.

From Kat:
Do you have a private blog, or sometimes feel the need to have one? Because you obviously can't put some stuff in this blog, but you need to get it out of your system.
No I don't. Maintaining one single website is difficult enough for me.

From n305er :
What is your Computer's specification and how does it looks like?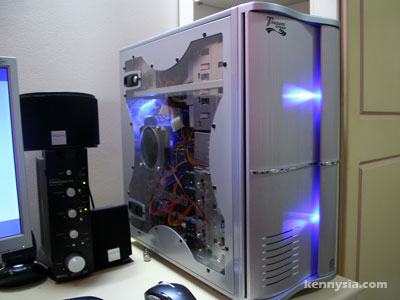 My baby here is a Pentium 4 2.8GHz running on MSI 865PE Neo2 series and 1GB worth of DDR2100 RAM. Video powered by GeCube Radeon 9600Pro. Sound powered by Creative Soundblaster Audigy DE. Its all nicely enclosed in my sweet Thermaltake Tsunami Dream case. My keyboard is a Logitech LX700 and my mouse is a Logitech MX1000 Laser Mouse – both wireless. I have 4 hard drives with a grand total of 440GB worth of disk space. My 120GB Seagate hard disk went bonkers on me two weeks ago. There's still thousands of photos in that hard disk that I'm trying to retrieve… to no avail. 🙁
I scratched my 17″ Samsung SyncMaster 710T (with digital input) 2 weeks after I bought it. I have a Creative Inspire 5.1 Digital 5700 speaker set. Yes, I'm a major sucker for the word 'Digital'.

From 12345:
do u play any computer games?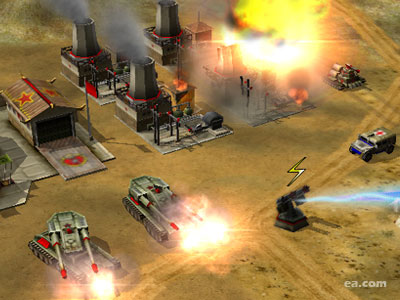 Nowadays its mostly just a random game on my XBox or PS2 every now and then. I used to play Command & Conquer Generals: Zero Hour online a lot, but not anymore. I got pwned one too many times.
Malaysian broadband sucks kancil's ass.

From grace:
Where and how did you pick up your sense of humour?


My main sources of inspiration are Perth radio hosts Luke Bolland and Nathan Morris. I also read a lot of FHM, Maxim and Ralph magazines. Reading other funny blogs on the web helps too. 🙂

From TT (not Durai):
Are you more of a good or bad guy in nature? (pls elaborate)
I think (I hope) I'm more of a Mr Nice Guy. I'm approachable most of the time and I treat people the way they treat me – be my friend and I'll be yours. Once in a while I can be a deliberate asshole deliberately and hurt people's feelings, but I doubt I do that often enough to be called a Mr Bad Guy. 🙂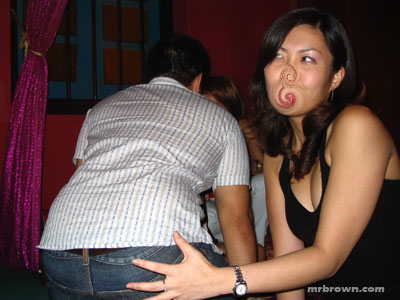 Doesn't it bother you that you already have a girlfriend but still seen "flirting" around with other gals? (because that's the image that you portray)
I can tell you this: It sucks being in a perpetual long-distance relationship with zero-to-no-chance of being physically together anytime soon. It really does.
Regardless, I don't think I was being unfaithful when my partner and I have an understanding on this particular issue. I wrote before that our possessive grips on each other is not as tight as your traditional boy-girl relationships. Its precisely because we're young and the fact that we used to be SO possessive of each other that now, we agreed to give each other a little bit more space to meet more people of the opposite sex that we like. In other words, she can go out with any guy she likes, I can go out with any girl I like. We still talk on the phone every so often.
I find it funny that its NOT my gf who have a beef with my behaviour, but rather the other ppl who've seen photos of me so-called "flirting" that were upset at me.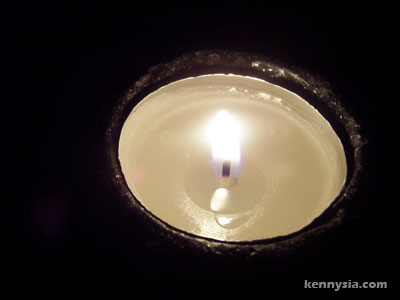 From desperate addict and Kuzco:
When's your birthday?
27th November 1982.

From NJAPF:
Are girls with traditional moral beliefs boring – don't smoke, sleep around, drink/club, dress sexily… ?
It depends on the individual's taste. Personally I'm ok with those habits you mentioned except for one. In a serious relationship, I will never date a girl who smokes. Period. I simply find it a huge turn off.
I don't think girls with those habits have anything to do with whether a girl is interesting or boring. Its all about the bond or chemistry you share with that person.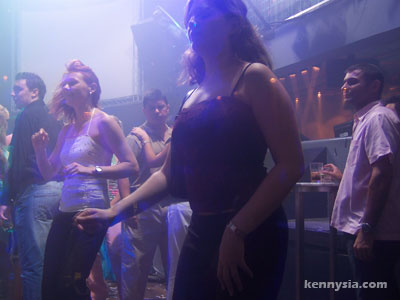 But I think most guys are hypocritical when it comes to this. Most guys will EASILY be attracted to girls who dress sexily and all, but as soon as they start a serious relationship with them, the guys would want their girls to "cover up" and miraculously transform back into a virgin.

From psiops:
if you could date any of the female bloggers you know, who would it be?
Tough question. NEXT!
XiaXue. (kns, I kena forced to say her name.)
This is bloody tough question OK! I think and think and think and concluded that there are so many great girls out there, and I really don't feel like answering that question because no matter who I said the response surely will be "HAR!? WHY HER!? OMG KENNY YOU GOT SUCH A BAD TASTE!"
But hey, the keyword here is IF – ie, in a fantasy situation.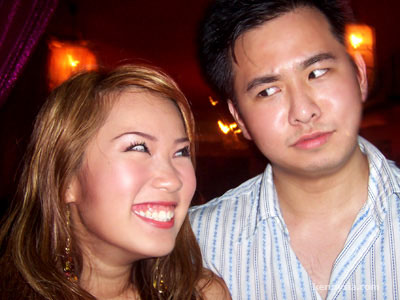 I've heard a fair share of people who said I look "compatible" with Xiaxue. I've also heard a MORE THAN fair share of people who puked last night's dinner at the thought of me and her together.
Look, Wendy is a great girl and all and I do like girls who are strong-willed, independent and have a compatible sense of humour as I do. Wendy is all that, and honestly I'd love to date her.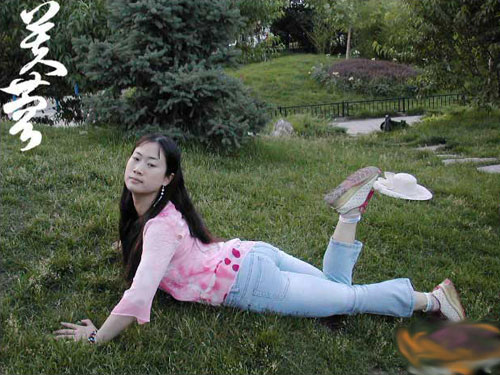 But I'd rather date her instead.
(Siao lah. Of course I'm not shallow enough to think a woman's figure is the most important thing.)

Heavy workload is catching up. More time at work = Less time to blog. 🙁