Fine, I admit.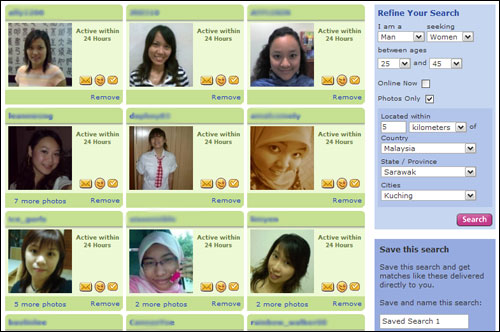 I have a personal profile on the Facebook, Friendster and even Ahmoi.com
Facebook and Friendster are social-networking websites so its alright. But Ahmoi.com?
Let's just say at the time I was desperate, single and really, really bored.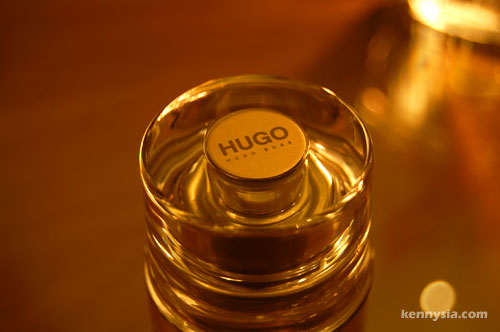 Look, I don't know how well joining online dating websites like Ahmoi.com or Match.com work for other people. To be honest, I have yet to meet anyone who could claim to have successfully found the man or woman of their dreams from online dating websites.
I'm pretty sure there are some people out there who did. But if there are then maybe they're sitting behind their computer screens and not come out long enough for me to meet them.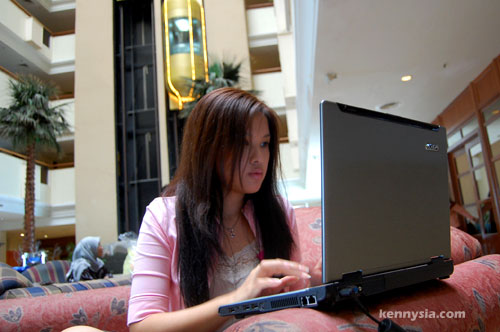 Theoretically speaking, online dating should work fairly easily.
You create a personal ad, upload a photo of yourself and post it to various dating websites like Ahmoi.com, LunchActually.com or Match.com. If someone likes what they see, they pop a message to you and then the two of you meet up, go on dates, marry, have kids and then live happily ever after.
That's the theory.
In practice, theory is crap.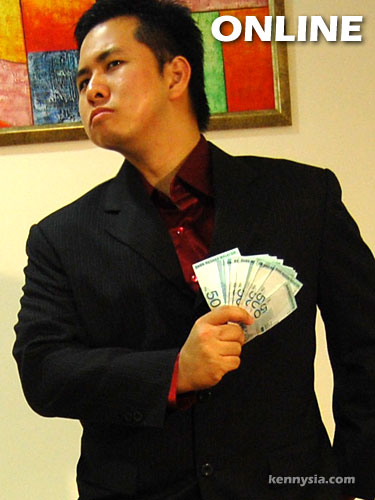 In reality, girls lie about their weight and guys lie about their income.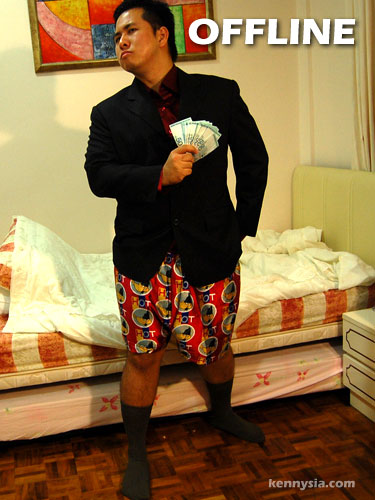 What's more, people tend to always upload impossibly flattering photos completely opposite of what they look like in the flesh. Maybe from the website, he looks like Steven Chow but when you see him in real life, he looks like Steven Lim.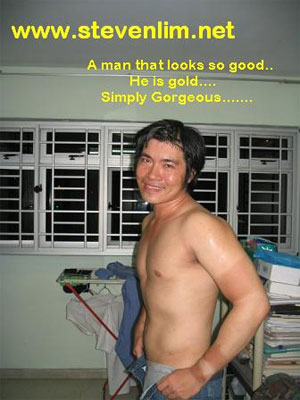 Then add to that problem, is this extremely unfavourable ratio of guys compared to girls on online dating websites. The hottest chicks are always get thousands of messages from guys. How the heck is she gonna finish reading all the messages, let alone reply yours out of so many?
Too many poles and not enough holes is never a good thing.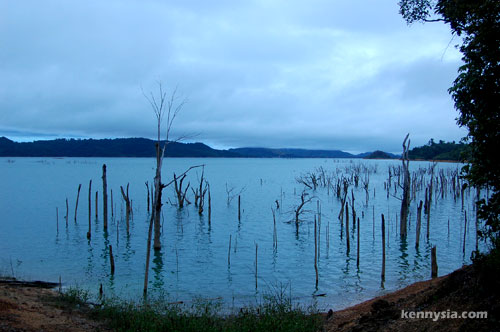 So when you think about it, finding a prospect for a boyfriend or a girlfriend online using dating websites isn't any easier than doing the same in real life. The only benefit is that shy or people low on self-confidence may find it easier to chat up to a stranger online first before meeting face to face.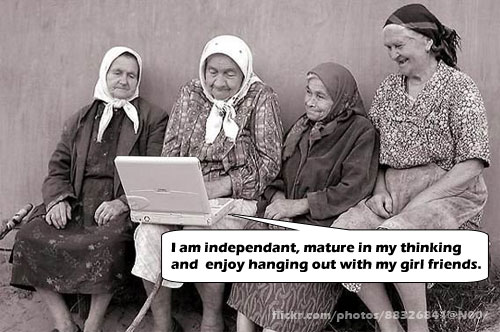 I'm not saying that online dating is for desperate guys and ugly girls. I can certainly see the benefits of online dating.
Busy men and women who work long hours and having to take care of the house may not have time to hit the clubs and meet new people. For the girls, it gives them a way to evaluate a prospect's character before deciding to jump into bed with him.
For the guys, it's even better. If we don't like the girl we're talking to, we can just end the conversation abruptly and nobody would owe anyone anything.
It ain't easy to do the same in real life.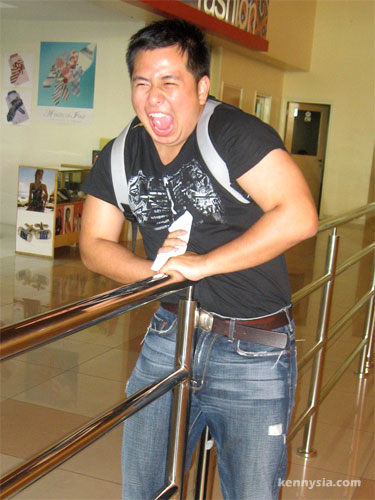 Having said that, is online-dating the way of the future? Nah, I don't think so. Maybe for some people it might be a good move.
But for now, I think guys should stick to the good ol' method of scoring chicks by owning a Mercedes.
*~*~*~*~*~*~*~*~*~*~*
Nicole disagreed with me. Then again, she's always the unrealistically over-optimistic one.
Have you participated in online dating websites before? Any happy or horror stories to share?

Post a comment, and the best stories by a male and a female will win the new HUGO XY EDT 100ml for him or HUGO XX EDT 100ml for her. Contest ends 12:01am 12th November. This is your last chance. 😉

This is the last of the advertorial series sponsored by HUGO XY for him and HUGO XX for her. All opinions expressed here are mine only.
Congrats to the winners of the previous contest, slk66turbo and Linds!
Don't forget to get down to KLCC centre court for the launch of the two new fragrances. If you get a bottle of HUGO XY or HUGO XX there, you could be part of the Male vs Female contest (this Saturday, 3pm) and in the running to win up to RM5,000 in cash.