Dear Papa,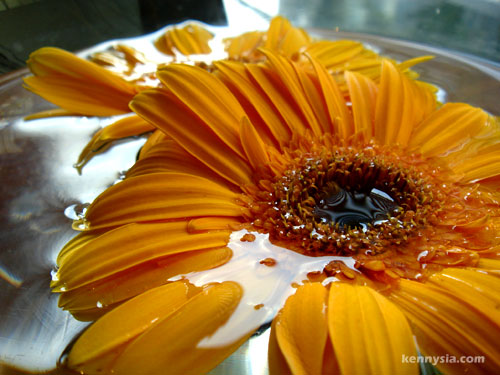 It's been a year since you left us. How are you holding up? Hope you're enjoying your holidays. I wonder what you are doing right now. Most probably relaxing on your rocking chair, smoking your favourite cigarette, sipping on black coffee. Just like before.
You always liked my coffee. Been a while since I made coffee for you isn't it? How's the coffee like over there? Are they any better than Starbucks?
Things sure felt a little different since you left. For one, we had a really quiet Chinese New Year this year. Mom, Bro and Sis were all overseas at the time. I was the only one who stayed back home.
It certainly felt strange visiting friends and families on my own for the first time. I missed the times when we would wake up really early, eat 'long-life noodles' and do our visiting as a family. There's even one year when we all donned traditional Chinese costumes for CNY, remember? We all look really cute and funny. That was one of the fondest memories I had of Chinese New Year when you're around.
On CNY eve, I had my Reunion Dinner with the cousins instead. Before the dinner, I still called out "Pa, chi. Mi, chi" out of habit. How silly of me! I forgot this year you're not on the table with us.
Hey, our house is gonna going through renovations soon. I saw the drawings and it looks great. Mom has been real stressed out because she doesn't have you around to discuss things. It upsets me sometimes to see her in the state she's in. You know how much Mom misses you. It's been a year and Mom still thinks of you every single day. Well, Mother's Day is coming and I plan to do something special for her.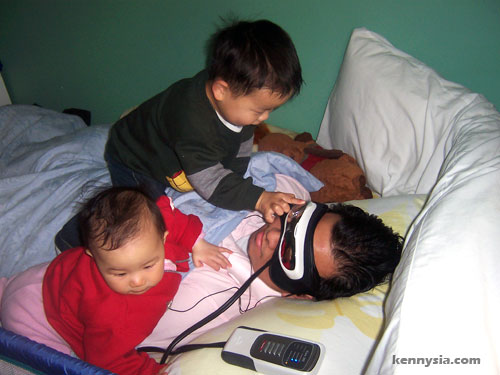 Sister is moving to New Zealand later this month. Her two beautiful kids are growing up quick. Jayden is really smart and inquisitive, always pestering his mother to teach him new words. Her 17-month-old Kirsten is still learning how to walk. That clumsy little girl is always falling down all over the place, then she'll start crying non-stop. Haha. Sis really has her hands full taking care of those two little monkeys. Poor sis.
As for me, work is going ok. There's a lot of travelling. It's a little stressful at first but I find myself getting into the thick of things already. I just need to manage my time better to take care of many things at once. Don't worry, I'll try my best.
Business is doing well. In fact, it's growing strong and better than ever. But you know how it's like. When you're on top there's always people out there wanting to bring you down. Last week my friend told me he heard people spreading false rumours about you having sold off your business. Haha. What a foolish joke. I can imagine you bent over laughing with us if you're still around. Please forgive them though. It's the small town mentality. They don't know better.
To be honest, we didn't quite feel like you're gone sometimes. Your office is still the same as when you left it. The lights are still switched on, your desk still wiped and cleaned everyday. At times, it feel like you're only gone for a few days travelling and that one day you might come back.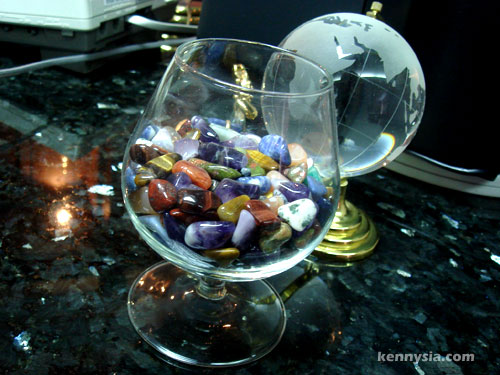 You know, I bump into your friends pretty often these days. They would always speak fondly of you, sharing with me precious memories of you they have. The few of us would chat and laugh happily as we recall the Chinese idioms and analogies you've taught us. I would chuckle and tell them that the first Malay sentence you taught me was "tiap tiap pagi, saya mengosok gigi."
It never fails to amaze me how much detail your friends and colleagues can remember about you, right down to which laksa stall was your favourite and where you used to sit in the coffee shops. That's how deeply you've touched their lives. Words you've said to them so long ago still stay fresh in their mind, as if they've only just talked to you last week.
Ahhh… memories. I remember when I was about 4 or 5, I fell asleep in the car once and you carried me to my bedroom and tucked me in to sleep. I liked that so much I would always pretend to fall asleep in the car, even on a bright sunny afternoon. It continued on for quite a while. Guess at some point I became too heavy, and you'd have to resort to tapping me on my shoulders to wake me up instead.
Anyway, I better stop here now else I might go on forever.
It's been a year since you're gone. Papa, you used to always call me when you're away travelling, asking me if I missed you. I miss you now pa, why didn't you call me? I want to tell you that I miss you a lot, and that you're the best father a boy could ever dream of.
We have fate. And I'm so happy that at one point in our lives, our paths met as father and son.
Until we meet again, pa. 🙂 Take care.

Love,
Your youngest son Kenny