Dear naeboo, today is your birthday.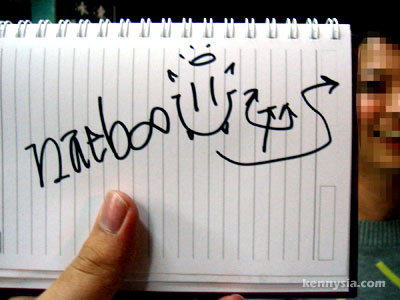 I actually find it somewhat amusing that I am wishing you happy birthday now.
Before we met, I used to always have this nagging feeling that you didn't like me, just 'cos you don't like "femes" bloggers. A long time ago, I even wouldn't have expected the two of us to have come this far, nor would I have considered you to end up becoming one of my most trusted friends. Ever.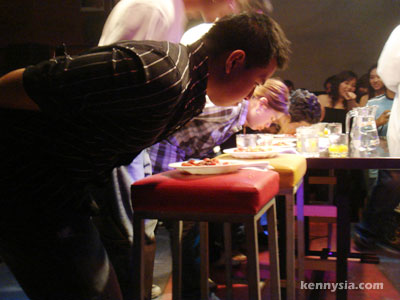 Sure, you dissed me a lot. You dissed my hair. You dissed my face. You dissed my weight. You called me an orang utan. Dammit, you dissed my taste in women. BIG TIME.
But hey, at least I know that if I am ever in need of a honest-to-God no nonsense opinion, I have you.


You are one crazy cracked-up nutcase, but for some inexplicable reason, I know I can trust you. Either you are really special, or I am just too damn stupid.
You are one of the very, very few people I feel comfortable sharing my dirtiest secrets with. Then again, I know you have secrets dirtier than mine. 😀
Although to be honest, I'm not too sure if I should feel special that you're sharing it with me, 'cos more often than not you just give me TOO MUCH INFORMATION. Ewww.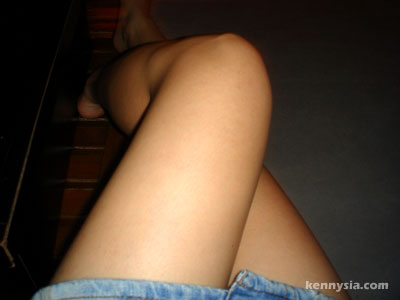 But what I like most about us is the effortless chemistry that we share. Riding Osim iGallop together. Challenging me to eat Sup Torpedo. Chatting till 5am until I missed my flight. Taking a piss out of the audience at Deal or No Deal screaming "Bu Mai! Bu Mai!" *waves hands in a frantic manner*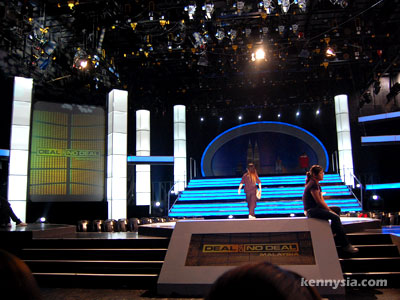 And hey, thanks also for moderating my Chatterbox. To show you my appreciation, I shall dedicate the rest of this entry to my favourite classic naeboo quotes.

Talking To A Very Frustated naeboo
naeboo says: i'm so stresseddddddddd
Kenny says: its very easy, i show u
naeboo says: 253645869
Kenny says: (you forgot ur shift button)
naeboo says: i just feel like swearing in numbers

Clubbing in Penang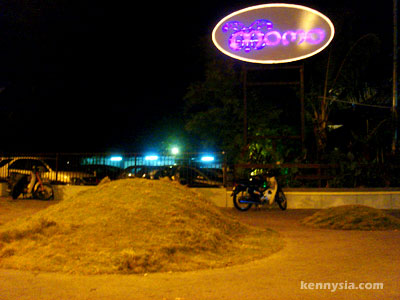 Kenny says: Eh, how come there are "mounds" in front of the clubbing district? So strange.
naeboo says: That's where they bury the dead clubbers.

naeboo's First Time At KL's Low Cost Carrier Terminal Airport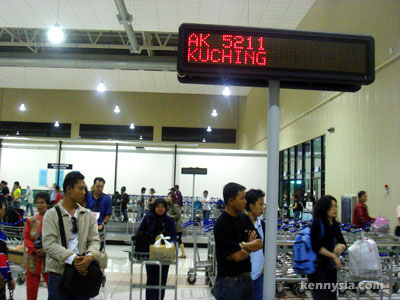 naeboo says: Whoa. This airport really low cost.
*The baggage carousel's alarm began to sound*
naeboo says: Hehehe! Even the alarm sounds so low cost. Like the sound of chicken chirping. They put chickens inside cages and poke them with needles. And then when the chicken gets fat, they take them out and sell it to KFC! Wahahaha!

Malaysia's IC System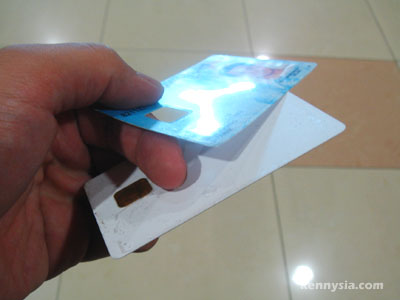 Kenny says: Eh see, my IC spoil already. Got split in the middle.
naeboo says: Just laminate it lah.
Kenny says: Cannot! If I laminate it then I cannot use the smart chip anymore.
naeboo says: When's the last time you used the smart chip in your IC?
Kenny says: …
Kenny says: Good point.

Poking Fun at Kuching's Ulu-ness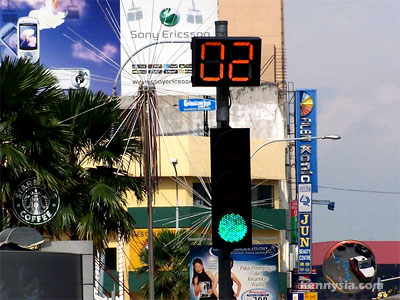 Kenny says: Wow, traffic lights in Penang really advanced hor. Got countdown timer somemore.
naeboo says: Yalor, in Kuching our traffic lights are powered by fireflies.
Jin Boone says: Really ar!?
naeboo says: Ya. And then if we wanna get Astro, we have to put a monkey on our roof to hold a wok pointing towards the sky. That's why when it's raining we cannot get any Astro reception.
naeboo says: BECAUSE THE MONKEY GOT SICK!

Hahaha! Happy birthday. Bitch. 😛

I'm climbing Mt Kinabalu in Sabah on the 11th May. Will be doing some snorkelling at the marine park the next day.
Can someone recommend to me a nice beachside resort hotel to stay in KK? Budget around RM250.