While I was in Manchester, I was deciding on how to get myself to Ireland.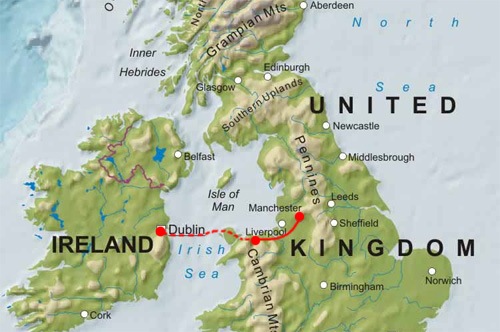 I got two choices to travel from Manchester to Dublin.
Obviously, the fastest and cheapest way is to fly. There are heaps of low-cost airlines in the UK. If I book early a one-way trip to Ireland could cost as low as EUR 10 (RM48).
The other way is to take the train and travel overland through the country of Wales. From there, I can then hop on a ferry to cross the Irish Sea to Dublin.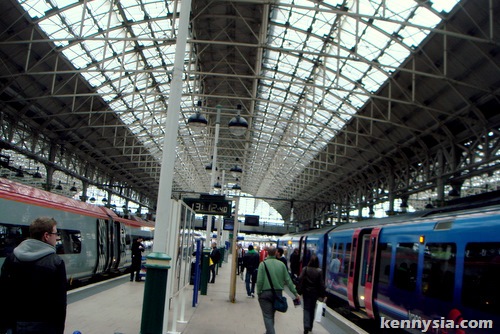 This takes longer, more expensive and yet somehow it seems more exciting to me.
Most Malaysians don't know where Wales is. In fact, unless they've been to the UK, most Malaysians probably don't know Wales as a country even exists.
A lot of us tend to think that England = Great Britain = United Kingdom, which is a bit insulting if you were to relate it to the Welsh. Because it is a bit like saying Selangor = Peninsular = Malaysia.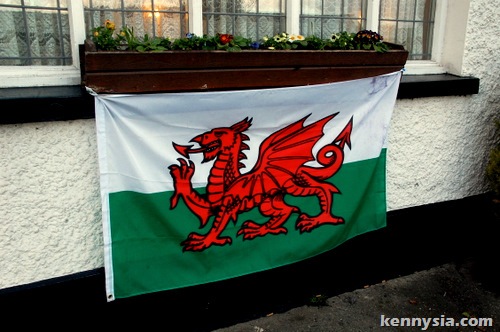 United Kingdom is a union of four countries, England being just one of them. Wales is another member of the UK, and it has its own political and cultural identity that is very much distinct from the English.
It also has the most kickass flag I ever seen. Because no other country in this world can claim to have a freaking DRAGON on their flag but Wales.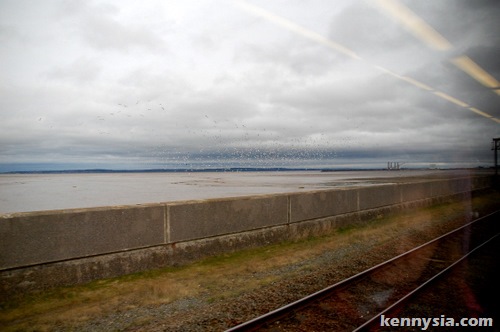 The difference between England and Wales is apparent as soon as my train crossed the country border.
Immediately, I noticed road signs here are written in two languages: English and Gibberish.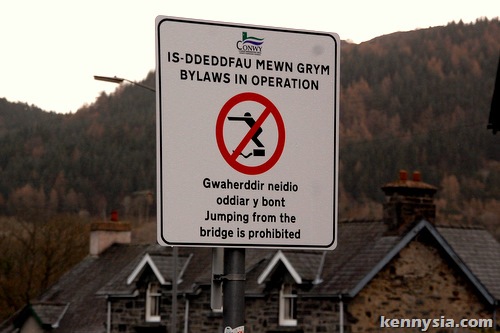 It wasn't until later that I realised "Gibberish" is actually the country's official language, Welsh.
I find the Welsh language incredibly fascinating. To be able to speak Welsh fluently, you'd first have to hiss and cough and generally make the kinda sounds that only Gollum from Lord of the Rings could make.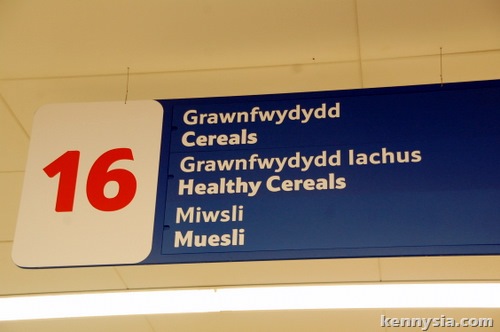 Most things written in Welsh are too long and complicated to pronounce.
For example, the word "humps" in Welsh is "twmpathau".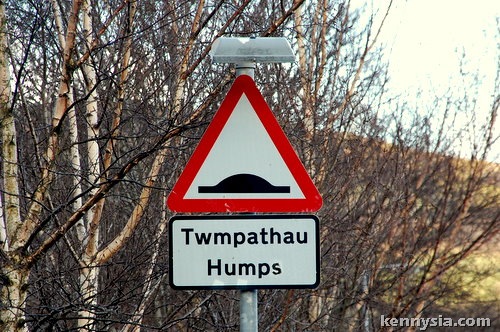 I can imagine the Black Eyed Peas is gonna have so much trouble singing "My Humps" in Welsh.
Anyway, after a 2.5 hour train ride, I finally arrived at a station called Llandudno, which I found out later is NOT pronounced "LAN-DUDE-NO" in Welsh.
My friend Nigel was waiting for me when I arrived at the train station.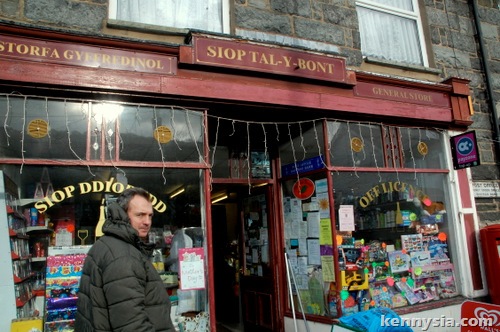 Nigel is a Welshman who was planning his visit to Sarawak once, and stumbled across my entry on the Kuching Food Awards. He travelled to Kuching earlier this year and I had the privilege of taking him and his son around to sample our local food.
Little did I know that three months later I would have the chance to visit his hometown as well, and he was nice enough to offer me a place to stay and take me around.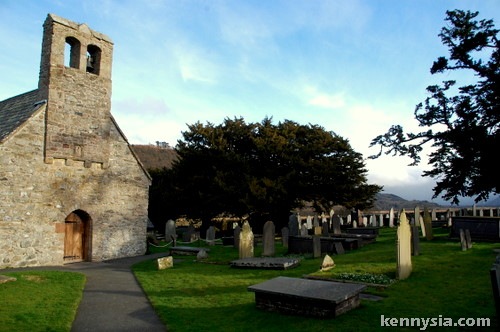 We were supposed to do some sight-seeing on my first day in Conwy, Wales. But I just came off a fourteen hour long flight journey so I was honestly too pooped to do anything at all. I just wanna crash!
So Nigel took me back, and after an excellent dinner cooked by him and his wife Diane, I was ready to hit the sack.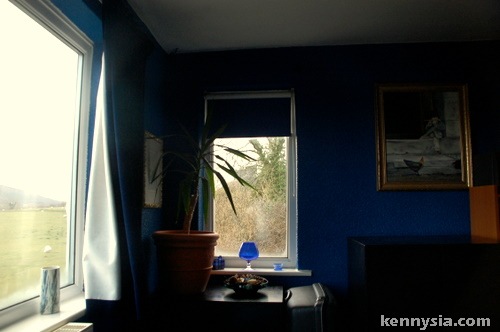 The one thing I love about the Welsh countryside is that it is so peaceful and quiet. So peaceful in fact that it is IMPOSSIBLE not to relax.
When I was younger, I suffered from insomnia. One technique I used is to close my eyes and imagine in my head "how many sheep jump over the fence" to lull myself to sleep.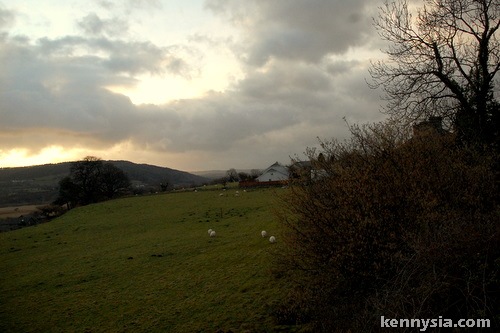 But in countryside Wales, there is no need to do that at all.
Because there is always a herd of sheep staring at me outside my bedroom window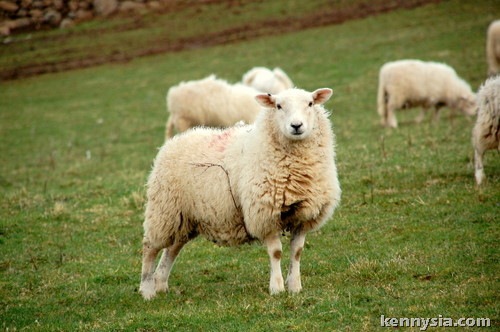 Even if I cannot sleep, looking at them will confirm make me fall asleep.
What is this 1Malaysia thing I kept hearing about? Is it a new shopping mall like 1Utama?