What the heck.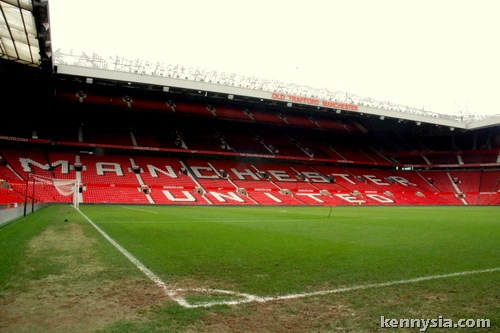 Man United lost again over the weekend. This time by 0-2 to Fulham, an underdog they've beaten twice before.
I think I've really jinxed it. Before this, they had like a two month undefeated record.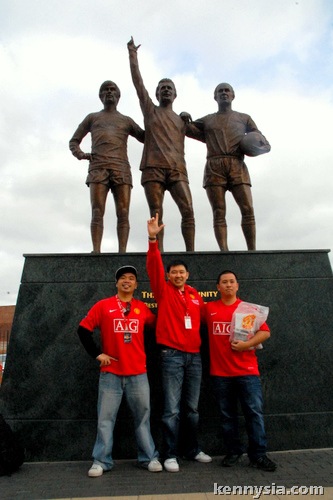 The day after the Liverpool match, I had a chance to follow the Mister Potato team visit Old Trafford again. This time to see what goes on behind the scenes in The Theatre of Dreams.
Tickets to the stadium tour were sold out pretty fast. Many disappointed fans turned away at the counter, but we were lucky to have made an earlier booking.
I must say, the experience was nothing short of sensational.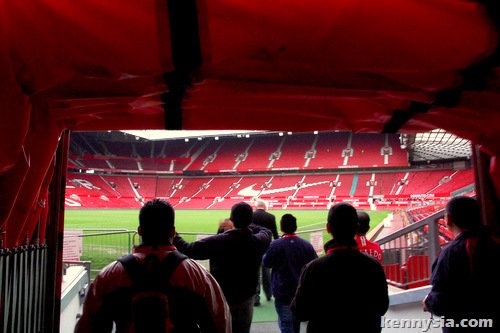 The stadium tour itself although very short, was extremely well worth it.
We walked through the same tunnel the players went through and sat on the same bench manager Alex Ferguson sat on just a day earlier. We were literally just centimetres away from the pitch.
To our surprise, the section devoted to the players was actually quite small and basic. No plush sofas, marbled pillars or gold taps.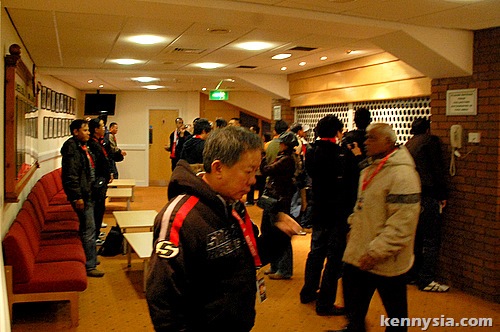 Can you imagine stars like Ronaldo and Rooney hanging around a place like this? It's nothing quite like the luxurious six-star facility I had expected for those mega-rich star players who earn obscene salaries of at least RM 500,000 a week each.
There's a bar that serves food and beer (after the match) in the player's lounge, and even a creche for them to leave their kids for car with the nannies.
An International Honours Board lists every player that has every played for Manchester United since their inception.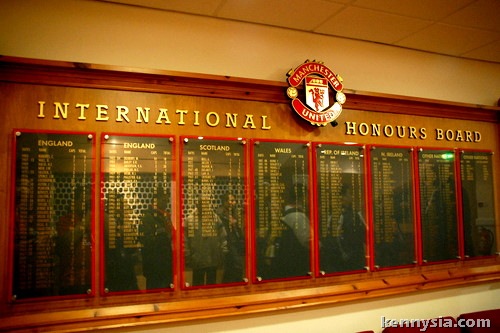 David Beckham is arguably Manchester United's most famous player on the Honours Board.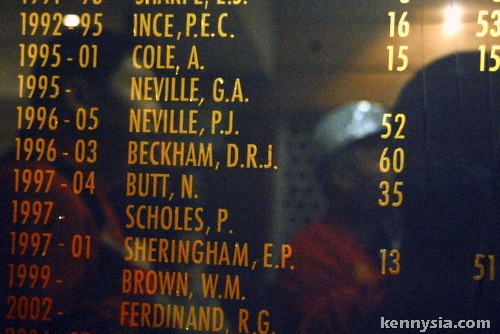 His name is listed there, right above the Butt.
Other stuff of interests around Old Trafford includes this chewing gum disposal board.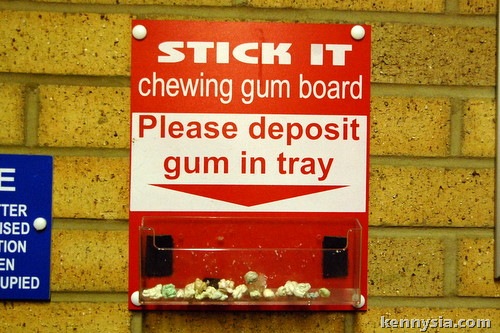 I bet something somewhere in that tray has Alex Ferguson's spit in it.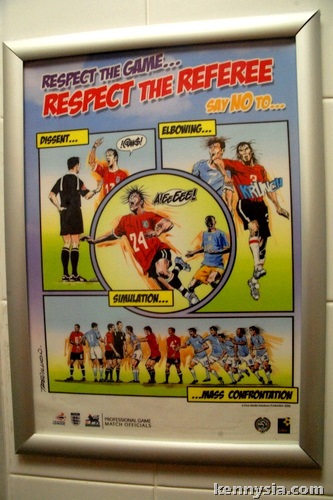 "Respect The Game, Respect The Referee"
In football? Yeah right!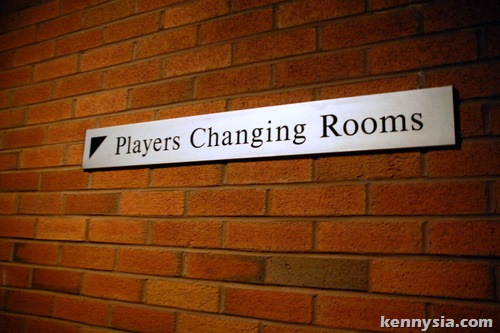 Without a doubt, the best part about visiting Old Trafford for me was the opportunity to enter the players changing rooms.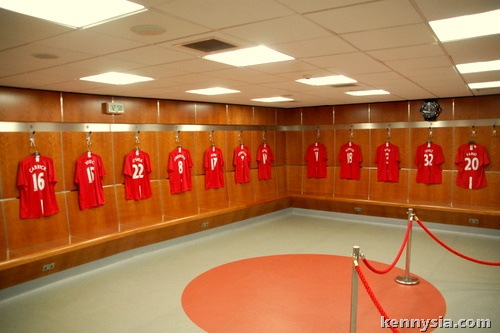 This is the exact same spot where players freshen up and get changed at half-time while listening to Alex Ferguson's fiery lecture. The shirts on the wall show where each player normally sits.
We must have visited the stadium at the wrong time, because while we were about the enter the changing room we noticed a someone familiar inside.
Holy shit.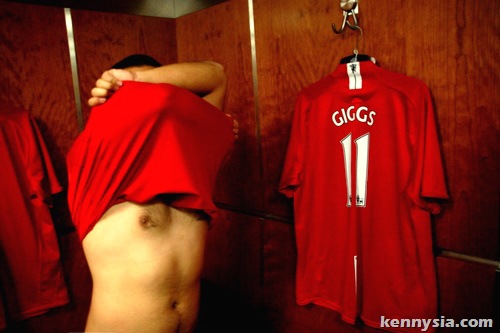 Ryan Giggs, is that you!?
This Saturday 28th March, residents of the world celebrates Earth Hour by turning off their lights from 8:30pm to 9:30pm to "give Earth a bit of time to rest".
Landmarks throughout Malaysia including KLCC, Penang Bridge and all major shopping malls have pledged their support. I too am proud to support Earth Hour. But because I'll be in Sandakan this Saturday, the best I could do is turn off the lights in my hotel room. Err… a bit the no impact right?
Hopefully, this time we'll do better compared to our pathetic attempt last year.