I'm back in Kuching, Sarawak. Nothing much to say except everything up to this point was very hectic. I had not had a proper sleep for 2 days, and my body was overdosed with Red Bull. My last few days in Perth was spent selling off everything that I can't bring, packing everything that I can bring, helping Nicole move to her new place, driving Nicole's parents around, and removing 8 years worth of junk in the house so that the new owners can move right in.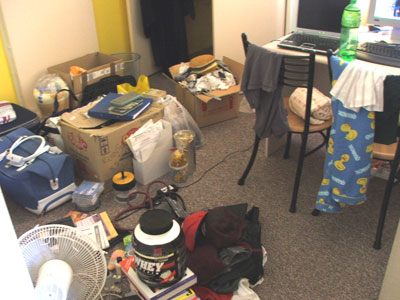 Nicole's parents are such a cool bunch. They were in town to attend Nicole's graduation on the 26th February. Funnily, her parents seems to be happier on that day than Nicole herself. Her mom and dad are ever so ready to pose for my camera, whereas the graduation girl would hesitate like its no big deal. "Its just Curtin Business School, not Harvard Business School." Sheesh, KL girls! 🙂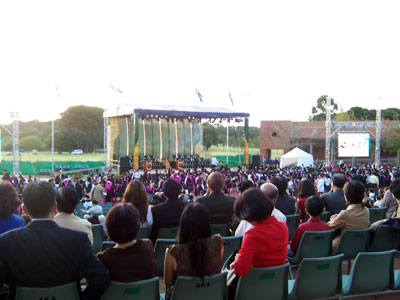 The graduation ceromony was held outdoors in the courtyard on campus grounds. The weather that evening was cool and soothing, which makes it ideal to hold such event outdoors. The ceremony itself followed the SOP (Standard Operating Procedures) – boring speech, give out some awards, inspirational speech, give out more awards, one more trying-to-be inspirational speech, the end.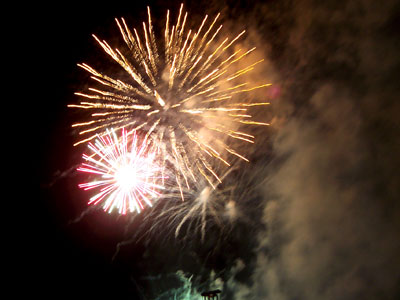 Probably the funniest moments during the ceremony was listening to the ang-moh MC trying to pronounce the long and complicated Indian and Thai names with great difficulty. The ceremony concluded with a spectacular fireworks display.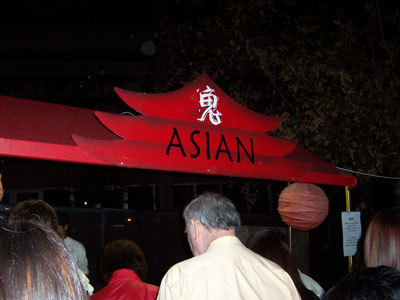 By Sunday evening with a few hours left to board the plane, we managed to clear everything out of our house. Without a bed to sleep on and reluctant to rent a hotel room, Nicole and I went on a car ride around the city and ended up in King's Park where we had a brief heart-to-heart talk. I took one last photo of cityscape of Perth.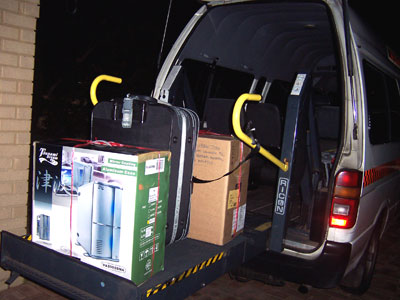 When we returned home, the taxi was already there waiting for us.
I arrived at Perth International Airport, still relatively calm. Perhaps I was sedated by the fact that I did not sleep for 2 days. Ignoring calls asking passengers of MH126 to go through the gates, Nicole and I spent our last minutes drinking coffee at Dome Cafe. I was still calm.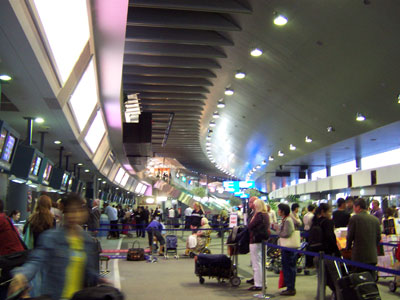 We hugged, and I walked through the sliding doors into the departure hall. Then I remembered how long it was going to be before I see her again, and all of the sudden I just lost it and cried. Say what you want about men crying, but I teared and wept even when I presented my passport to be stamped. What made it even worse was that Nicole's parents were at the departure hall as well waving at me happily like nothing happening.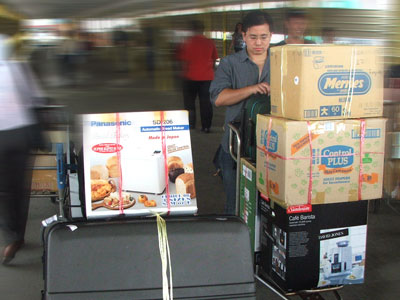 So now I'm back in Kuching. Hot, wet, humid. And for someone like me who have been away for 8 long years, I'll probably experience reverse culture shock. As much as I try not to, I'll probably inadvertantly try to compare Kuching with Perth. Well, things are more or less back to normal now, and kennysia.com is more or less back in action.
Only this time round it'll have more of a Malaysian laksa-flavour.