Having returned to Kuching for almost one full year, I thought it might be a good idea to jot down some of my favourite haunts in Kuching.
Best Bar
BarZing, Travilion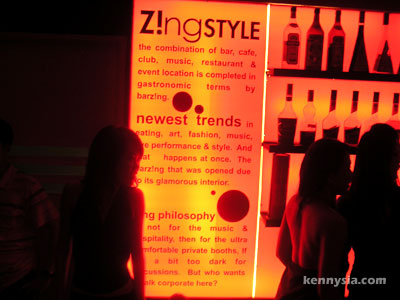 BarZing is the best bar in Kuching for it's nice atmosphere, affordable drinks and especially those REALLY REALLY REALLY hot barmaids. Their music could do with a little bit of improvement though – they have the habit of playing 'My Humps' more than 3 times a night.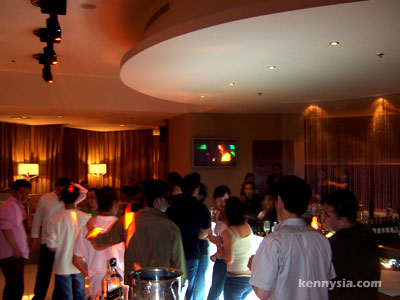 If you got serious cash to burn and a credit card with no limit, the exclusive Senso @ Hilton is also worth checking out.

Best Hair Salon
Inspiration Alan Salon, Hock Lee Centre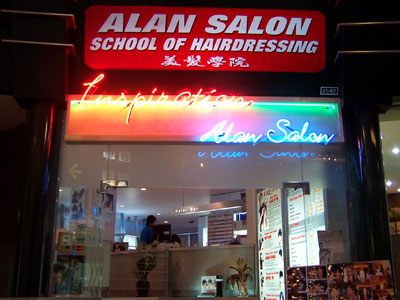 I'm kinda tempted to put Swee Mei's cheap RM8 haircut. 😉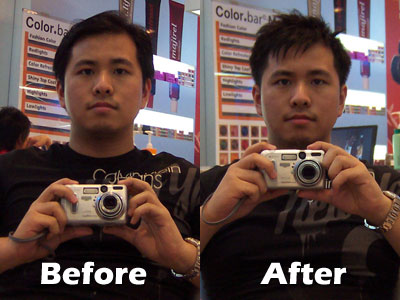 But I gotta be honest. Despite one of their junior staff throwing a hissy fit over the review I wrote about them last year, I still think Alan Salon is the best hair salon in town. From RM25 for a wash & cut, Alan Salon's hairstylists are a cut above many other expensive hair salons, without the hefty price tags.

Best Orh Jien (Oyster Omelette)
Ocean King, off Persiaran Ban Hock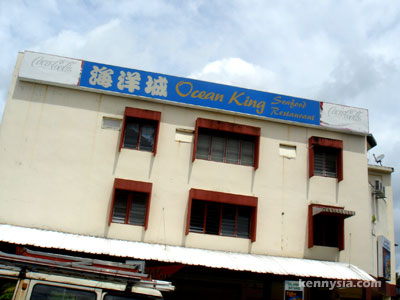 Kuching Orh Jien is unlike any other Orh Jien. Ours are made like a pizza with a crispy omelette base topped with cooked oysters garnished with coriander leaves, usually served with some specially-made salty soy sauce.
When it comes to the freshest oysters on the crispiest omelette bases in Kuching, Ocean King's Orh Jien takes the big prize, hands down.

Best New Age Restaurant
Bla Bla Bla…, next to Ting & Ting's at the Jalan Tabuan Roundabout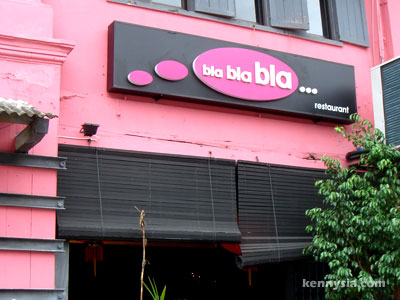 There's a lot of losers opportunists out there who jumped in on the whole Zen-insired theme after Bing's runaway success a few years back. In reality only a handful did it right. Of those, Jambu (Jalan Central Barat) is best for chilling out. Magenta (Jalan Nanas) serves the most delicious Nyonya food in town.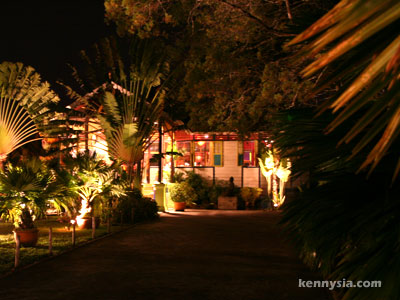 For the best of both worlds and more, go Bla Bla Bla… Bizarre name for a restaurant, but great food, great ambience, great everything.

Best New Drink
Iced Milo Dinosaur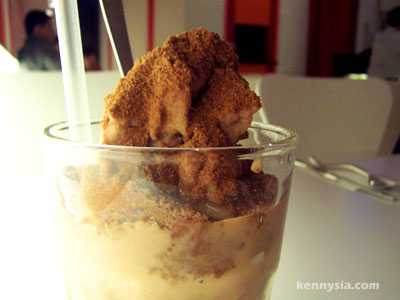 I predict this drink is gonna take Kuching cafes by the storm the same way Three-Layered Teh-C-Peng did a few years ago. This is standard Milo, blended with ice, topped with a generous tinful of Milo powder.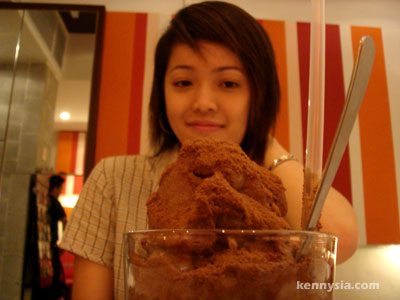 Original is best, and the original Iced Milo Dinosaur can be found at Mambo King @ Travilion.

Best Kolo Mee
KY Cafe, Jalan Sekama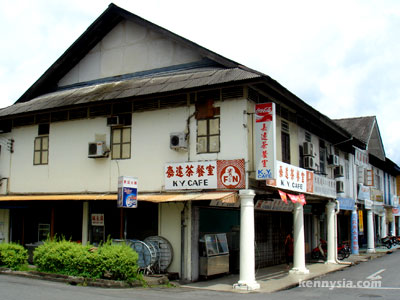 Legendary Kuching kolo mee with char sio yew made by the three easily-recognised owners (the fat, the tall and the old). Their kolo mee is so sinfully yummiliciously oily, you'll wonder if they secretly added KY Jelly to lubricate it.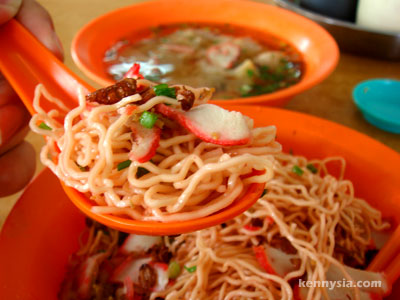 Have a bite.

Best Sarawak Laksa
Madam Tang's, Jalan Petanak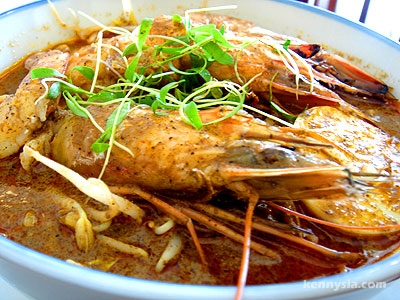 RM10 gets you one huge bowl of Sarawak Laksa with prawns the size of baby dragons. Not too spicy, not too sweet – in fact, it's just perfect. And I'm salivating just thinking about it right now.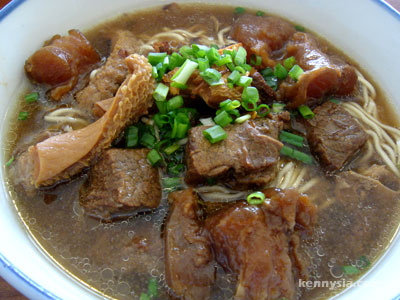 Madam Tang's also serves one of the best Gubak Mee (Beef noodles) in town.

Best Coffee
Bing Coffee Company, Jalan Padungan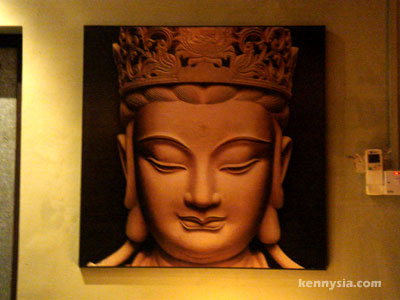 My biggest worry before I came back was how the caffeine addict in me is gonna survive after being spoilt for choices at coffee-happy Australia. Bing is like a god-sent for me.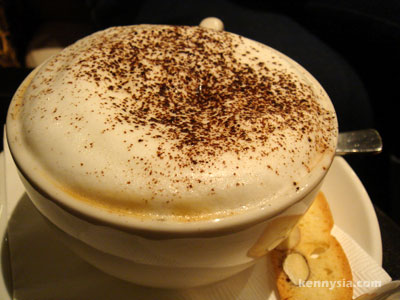 Using only Illy Coffee (best beans in the world), our homegrown coffee house kicked those franchise brands' arses so hard, their competitors had to eat dinner standing up for the rest of their lives.

Best Cakes
Tom's, Jalan Padungan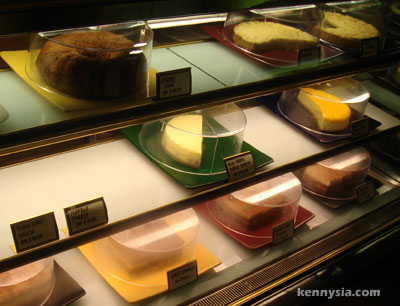 Words cannot describe how heavenly these cheesecakes are.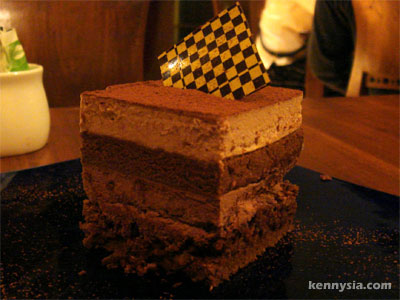 Their Double Choc Praline at RM8.95 per piece is simply superb. Just imagine this sweet luscious baby melting in your mouth, right now.

Of course, these are just my personal favourites. And no, no one paid me to do this.
Hmmm… I think I should start a meme. 🙂 Where are the best places to eat, drink and play in YOUR home town?

Quote of the Week: "I'd tell you to go f*ck yourself, but I try not to encourage bestiality."
(Lainie Yeoh, to her close friend's bastard of a boyfriend)