I was having lunch at the Song Kheng Hai foodcourt in Padungan earlier this afternoon when I noticed this peculiar sight.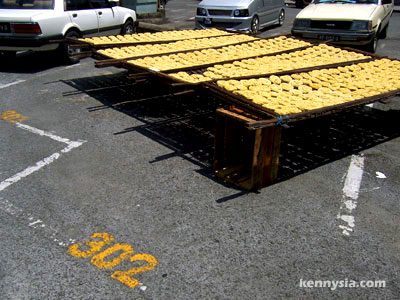 Some smart-arse decided to "park" his dried noodles on government regulated car park. For the benefit of those not in Kuching, you may park your vehicle within any parking space indicated by a yellow number, provided you place a parking coupon on your dashboard.
Yet, this guy has the audacity to sunbake his noodles on not one, but across TWO parking spaces! What the fish!? Your grandfather own the place one is it? Weren't ever-so-diligent the parking inspectors doing their job? Sheesh…
So Kenny, being a good Kuching citizen, did his part to help this poor guy out.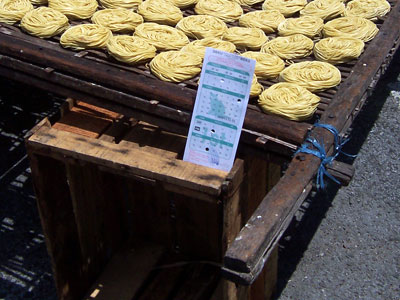 NAH!!!
P/S. Half-arsed update today. Exhausted, but felt weird not writing anything here. Full-arsed update tomorrow.