Immediately after I published my last entry on Shanghai Engrish, a couple of people have e-mailed me photos of Engrish they've spotted around China.
Spotted on the box of a massage chair: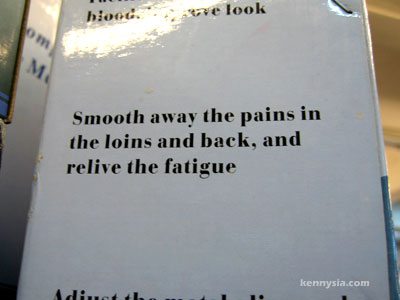 Instead of helping you relieve the fatigue, this massage chair wants you to RELIVE the fatigue!
(Submitted by Sim Teong Chuan)
From a hotel toilet in HangZhou, China: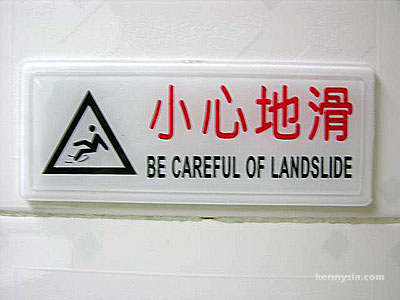 Be careful of wet floor!
(via Leonard Png, who got it from an e-mail)
From a restaurant menu in a Chinese three-star hotel: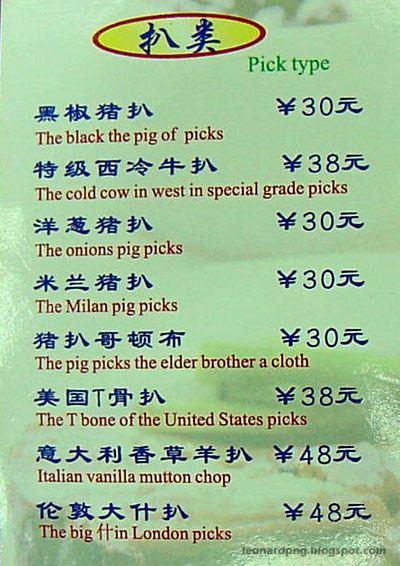 "Picks" = chop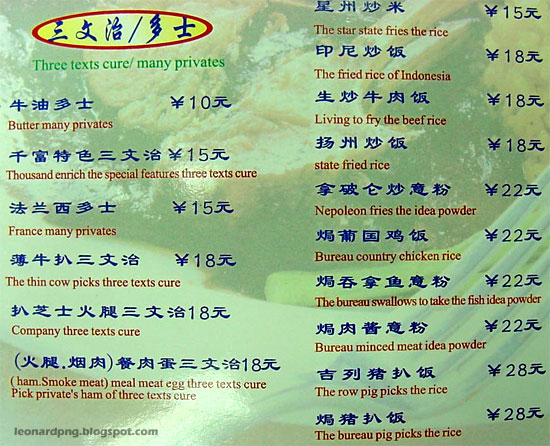 "Three texts cure" = sandwich
God knows what the hell they meant by "many privates".
(More Engrish at Leonard Png's Flickr set)
Of all the Engrish restaurant menus I came across, this one really takes the cake.
(via Weddy's War Zone)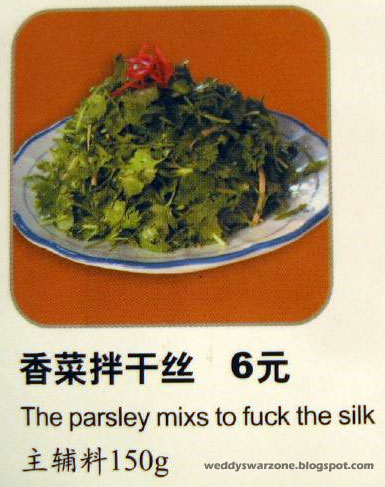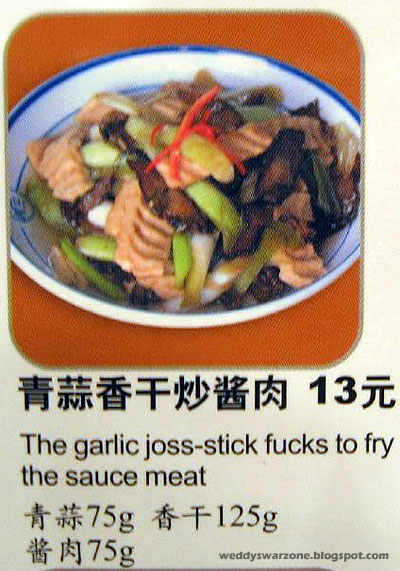 (More Engrish at brendyweddy)