Remember a while, I had to go to Thailand to act in a TV commercial?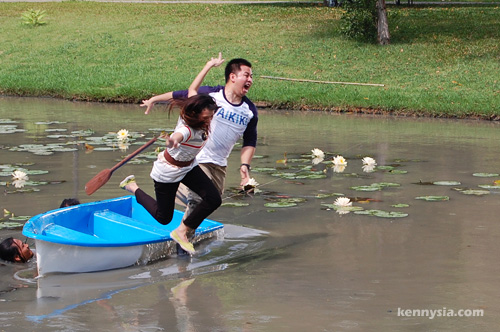 That was nearly two months ago. And now, the final product is ready to be shown.
kennysia.com proudly presents, me, in the WORLD PREMIERE of Mister Potato's latest TV commercial – 'Fish'.

Anyone manage to spot me?

Danger of traveling with Mary and Joyce Rule #1:
Kenny: Hello! Ayam here! Where are you now?
Joyce: F**k. We missed the flight.
Kenny: What! How come!? You guys still gonna come to Tioman? It's ok, I can wait for you here.
Joyce: No lah, just kidding! We're actually just outside the airport already. Haha.
Kenny: @$%&#*!