Once every four years, the World Cup comes about.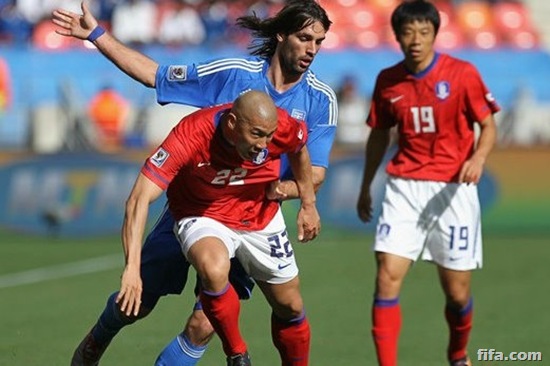 As my eyes find their way to the TV, the stupidest one-liners find their way into my head as well.
For those who don't follow me on Twitter, here is a compilation of some of my (not-so) proud moments during the World Cup.
On the loud and annoying vuvuzelas: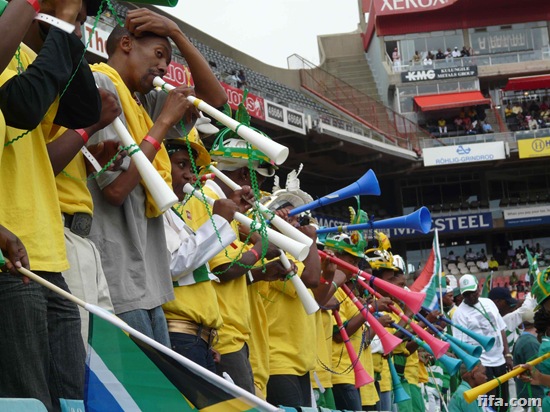 What's that trumpet thing they blow at World Cup matches? Samyvellu?
On Greece's 0-2 loss to South Korea: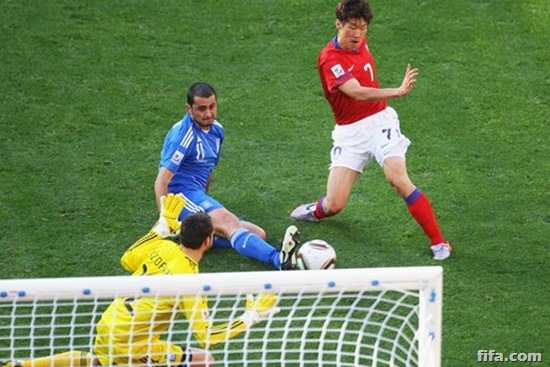 Greece's football team is going down as fast as their economy.
On England's disastrous performance against underdog Algeria: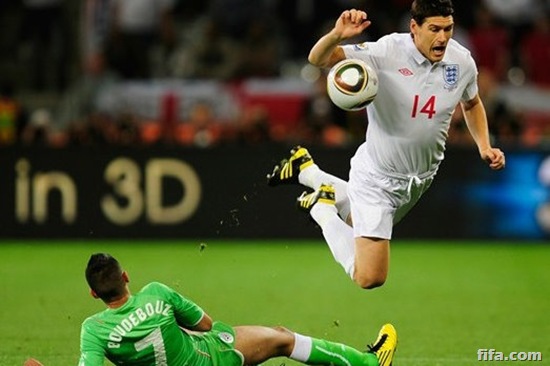 I think the Algerians green uniform is designed to blend into the football field. That's why England cannot see them.
On the card-happy referee of the Germany-Serbia match: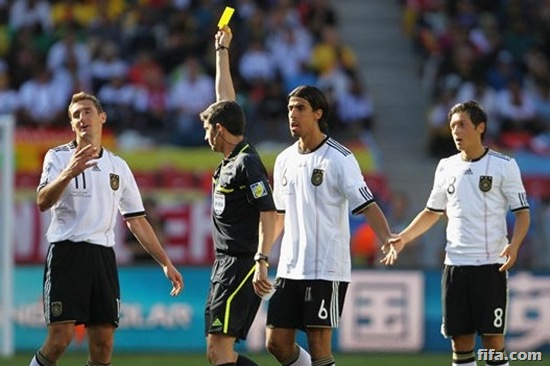 This referee at the Germany vs Serbia match produces more cards than a casino.
On Argentinean coach Maradona: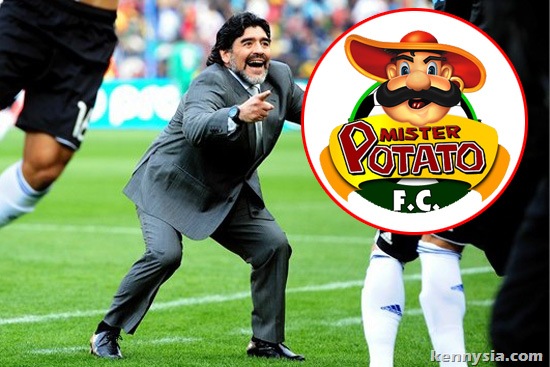 Everytime I see Diego Maradona, I feel like eating Mister Potato.
On Spain's unexpected downfall against Switzerland: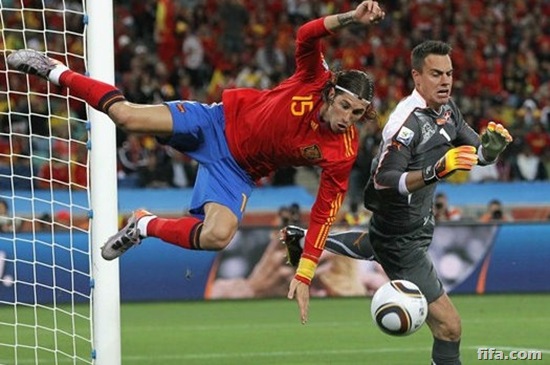 That'll teach women that good looks does not necessarily equal good football skills. GHANA to win World Cup!
On the guy in white: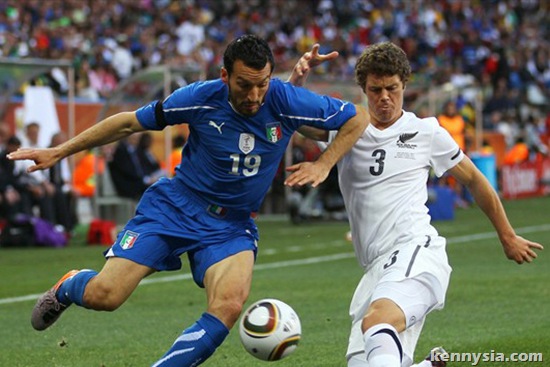 There's a guy on the New Zealand team that looks like Will Ferrell.
On a unique name of a player from Honduras: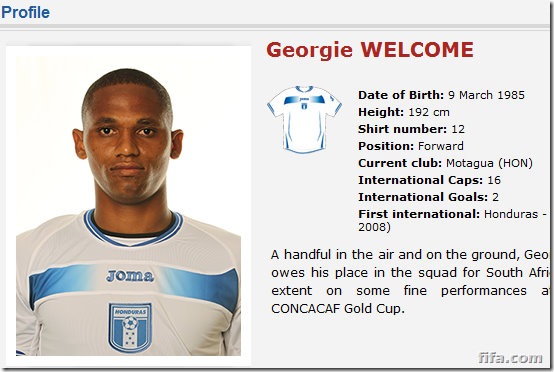 There's a player in Honduras called "WELCOME". I wonder if there's also a player called "THANK YOU COME AGAIN".
On the interesting name of a Portugese player.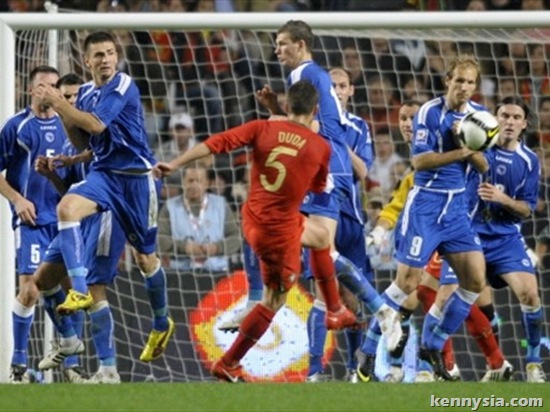 There's a Portugese player called "DUDA". Everybody sing a song. Duda. Duda.
On North Korea's (World #105) single goal against Brazil (World #1):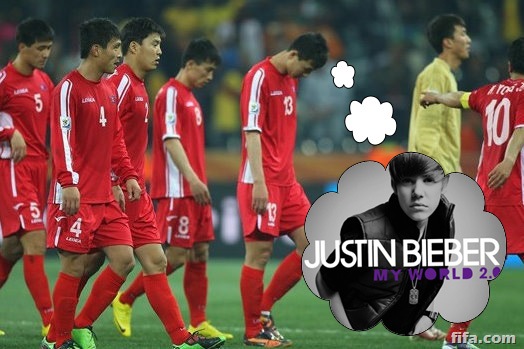 Heard Kim Jong Il got stiff punishment for North Korea if they didn't score vs Brazil. Like subjecting them to 1 month of Justin Bieber.
On Harry Kewell of Australia (the team I support) getting sent off against Ghana: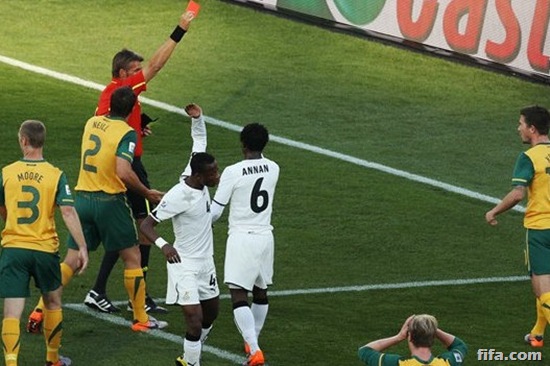 Angry with the results of tonight's match. Ghana-sai.
On Australia's World Cup exit: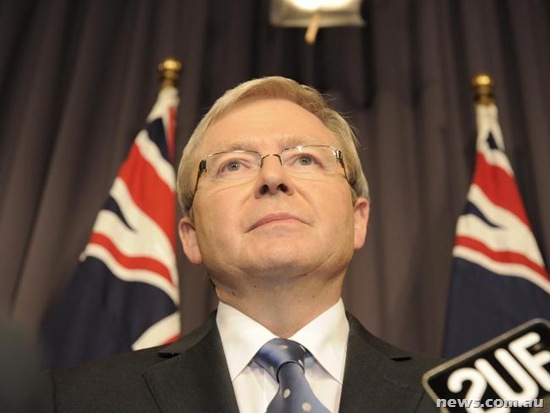 Australians were so upset about their exit from World Cup that they got themselves a new Prime Minister.
On the Official 2010 FIFA World Cup theme song by Shakira: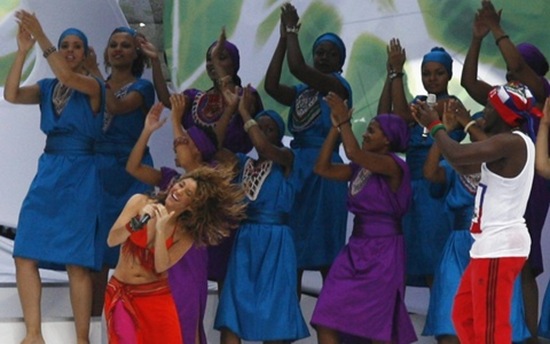 "Waka Waka Eh Eh".
In Hokkien that means "my leg my leg, short short."