Through the guys behind the 2006 International Feng Shui Convention, I got into touch with renowned Feng Shui Master GK Ham from Penang.
Before then, the convention organisers told me that they had sent my photo to the Master, requesting him to perform facial analysis on my behalf. I am happy for them to do that, but I was curious which of my photo the organisers submitted because there were tons on my site.
To my horror, out of ALLLLL the pictures they could've picked, the bugger sent in this one instead.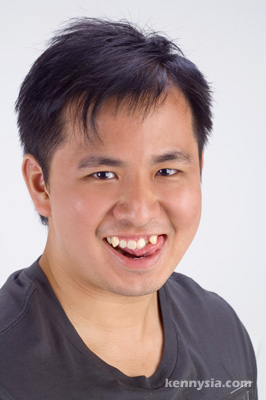 MY GOD. Master Ham must be giggling like a schoolgirl when he saw that silly pic of me.
Regardless, he has this to say about my pretty face.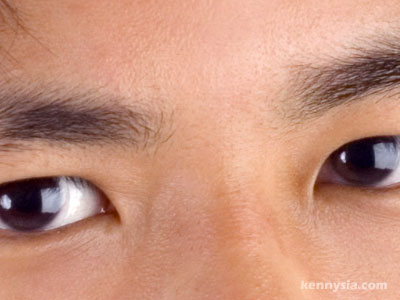 "Yin Tang (area between your eyes) area is clear, means at work you will always have noble people to help you. In problems you encounter there will always be someone around who has the will and resources to help you out. In your first part of your life 0 – 35, when you encounter problems all you need to have is patience as most of it will solve itself if you can wait."
That is why I never tidy my messy bedroom lah. I'm hoping that it will clean up by itself if I wait what.
He went on to say.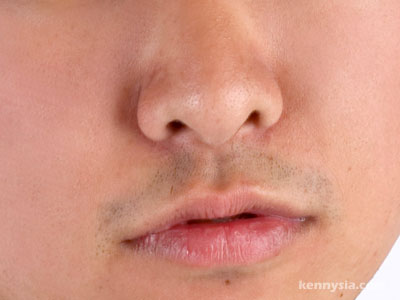 "Prominent nose tip and nose flare, means ability to accumulate wealth before 50. Upper lips are thinner than lower lips. In career and personal life, sometimes people will find that you are too realistic in handling emotions and matters close to the heart."
Man, he's good. I never had anyone scrutinising my face and brought up all the details about me before.
The last time someone looked at my face this closely, I was ripped off for an overpriced facial at Bella Skin Care.
I was told to also provide Master Ham with my birthdate (they call it BaZi) so he could do something called a "Four Pillars of Destiny" analysis. I don't even know what a "Four Pillars of Destiny" is! It sounds like some sorta bizarre Kung Fu move straight out of a WuShu comic book, together with such ancient fighting techniques as "The Hungry Hippo Eats McDonalds" or "Three Crazy Chickens Cross The Road".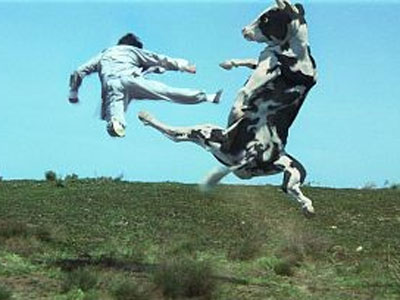 What "Four Pillars of Destiny" or BaZi actually is, is a thousand-year-old Chinese system of fortune telling based on the five elements of fire, wood, earth, metal and water. Behind it is a very technical system that only an experienced practitioner is able to decipher. To put it briefly, every person possess an element, and every period in time represents an element. If the element of person balances out the element of that period, then it is viewed as good luck.
Anyway, according to my birthdate, I am a wood.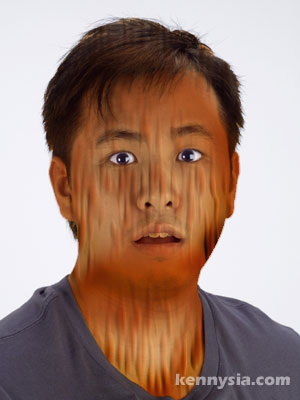 According to the Master, wood people are like a tree – honest and straight-up, but stubborn when it comes to problems. It means I am compatible with fire and earth people, because those are the elements that balances me up.
I asked Master Ham a few questions about my long-term future. On my preference to marry late, he said "best year for you to get married is 2009, if you miss that the next possible one is 2014."
Die. By 2014, I'll be 32 years old liaw. What kinda girl would still want me when I'm 32! 🙁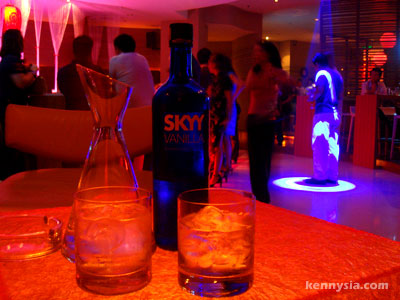 I told him my concertn with health, and he advised, "go as easy as possible on the booze. Problems in your health is very much related to liver especially when you are 35 and onwards. If possible cut to a minimum."
Die. How to part with my vodka! 🙁
Finally, I asked him about my career dilemma and this is what he has to say.
"Your useful element is Fire, therefore you will thrive and be happy in anything that has to do with media and technology. Blogging enables you to express yourself through technology which is a natural attraction and also a good choice. Things you should be wary of is print media. Publishing and conventional writing is not something you will like if you dive into it fully."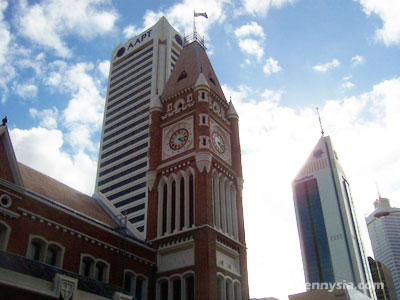 "Going overseas, I would suggest Down Under as it is South (Fire). KL is also good as it is the central part of Peninsular, central is represented by the Earth element. Retail is not so suitable, as it is more of Water and Metal element. Plus you are not suitable to get into partnership if you decide to go into business. 2008 and 2009 will good year if you decide to change your environment."
Matilah! Even the Feng Shui Master is asking me to go back to Australia!
Advertorial



Master GK Ham is one of the speakers at the upcoming International Feng Shui Convention, to be held in Singapore on the 4-5 November. He will be joined by 18 other well-known Feng Shui Masters from around the world in the largest English-speaking convention of its kind. This truly is set to be an enlightening experience of a lifetime.
What lies ahead in year 2007? How do you read a person's face? How do you use BaZi to analyse your relationship between friends and family members?
As an exclusive special for kennysia.com readers, book now and receive an immediate 5% discount off the registration fees.

Blog Plug Of The Day: Andrew Ho's The Daily Blog. This guy is so good, he even has a giveaway contest of his own that's BETTER than the LG White Chocolate I'm giving away.