Remember that delicious LG Chocolate I reviewed a while back?
Hot off the success of the original Black Temptation series slider phone, LG has added two new flavours to their highly popular Chocolate line-up. If black is not your poison, you now have the option of showing off your LG Chocolate in a stunning iPod-esque white or the girly baby pink.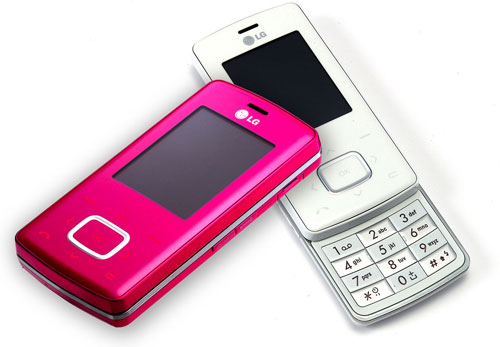 The new White and Pink Chocolate phones retain the same design and functionality as their predecessor, including its minimalistic ultra-slim design, glossy smooth finish and that signature smouldering red navigation touch pad which made the LG Chocolate so popular in the first place. Imagine how many heads you're gonna turn with this phone in your hot little hand.
Do you want it?
Because I have one LG White Chocolate to give away.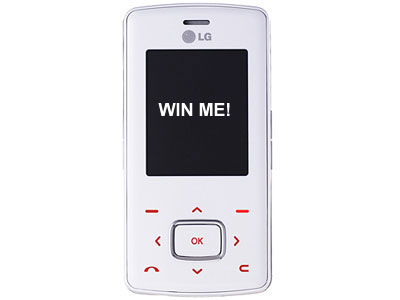 Yes, after photobooks, concert tickets and Croc shoes, kennysia.com is giving away one brand new LG White Chocolate fashion phone, especially for you.
It doesn't get any better than this.
Question is, how much do you want it? How far would you go to have this sleek little gadget couriered to your door steps? How desperate are you to win this prize?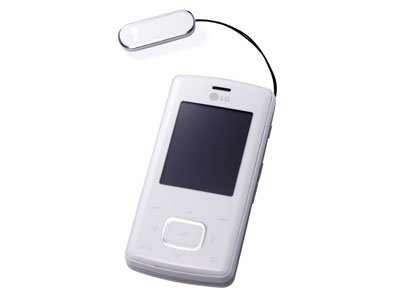 The naughty side of me was thinking of making people do outrageous stunts to win this prize, like writing "I LOVE KENNYSIA.COM" with a red marker on their forehead and then storm through shopping malls naked. But let's make it easier and less traumatic lah. To be in the running, all you need to do is post a comment below answering this question.
"Is there a desperate addict in your life?"
What I am looking for are real life stories of crazy things desperate people do to win a boy or a girl's heart.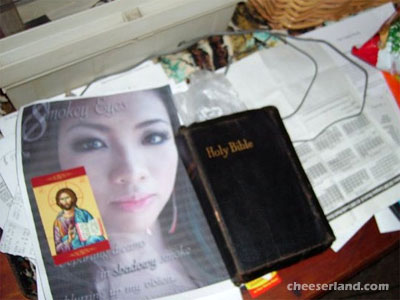 This contest idea is inspired by Cheesie's marriage proposal from that weirdo John, who was so desperate for her he printed Cheesie's photos off her blog and place it next to the Bible.
Do you know someone who did something outrageous, bizarre, stalkish or even "borderline criminal" to try to impress you? Who knows, maybe you are a desperate addict yourself? Tell us all!
Most hilarious story wins the prize.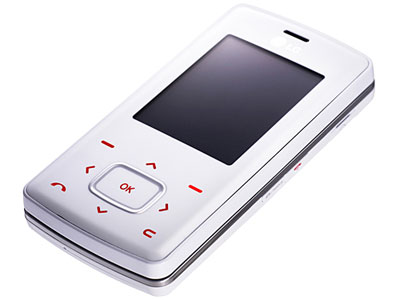 Contest closes 11:59pm Friday 17th November and you must include your valid email address when posting your comment. Note that prizes will be mailed out to Malaysian addresses ONLY.
Careful, if you win this LG White Chocolate, everyone is gonna envy you and you're gonna end up with MORE desperate addicts around you.

Just received in my mailbox, the Islander and yet-to-be-released Offroad compliments of Crocs. Sweet!