This is too much of a coincidence.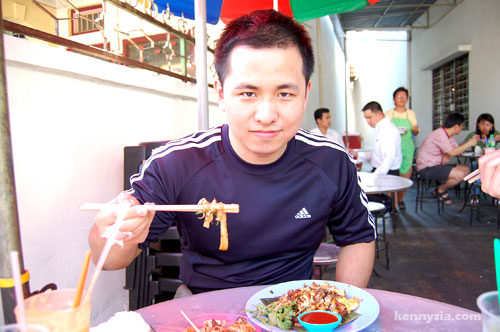 What are the odds of a Kuching blogger travelling to Penang to be part of a reality TV show, eating Penang Char Kueh Teow at a table, right next to a Singaporean blogger who's also travelling to Penang to shoot a separate TV show?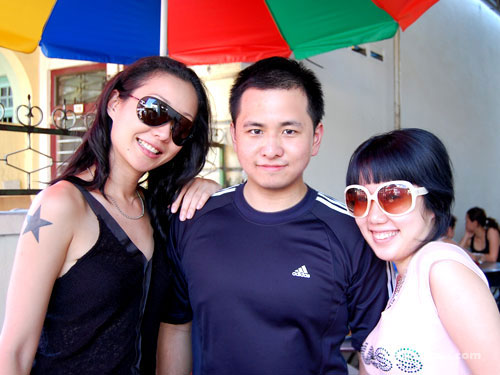 I swear there wasn't any prior planning going into this. The whole thing just happened completely out of the blue.
I was just sitting there doing my thing when I noticed an ang moh boy walking across the road. I thought to myself, "Hmmm… that guy looks remarkably like XiaXue's boyfriend."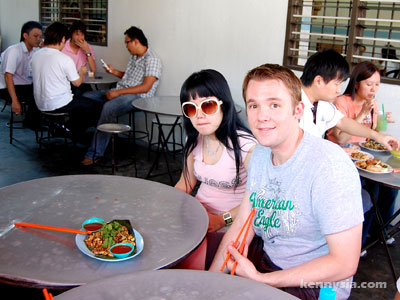 A short while later, I noticed a tall lanky girl sporting a tattoo of a star on her arm walking past me, and I thought to myself, "Hmmm… that girl looks just like XiaXue's Girls Out Loud co-host Rozz."
"Hey wait a minute, it IS Rozz."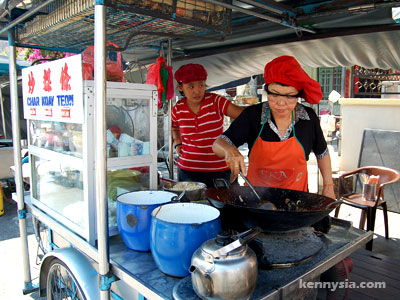 Turns out the whole Girls Out Loud crew was there in Penang, eating at the exact same Char Kueh Teow stall at the exact same time as I did. Seriously, what are the chances right?
I couldn't even recognise Wendy Cheng. Sporting a new hair colour and a new nose, she's looking refreshly different.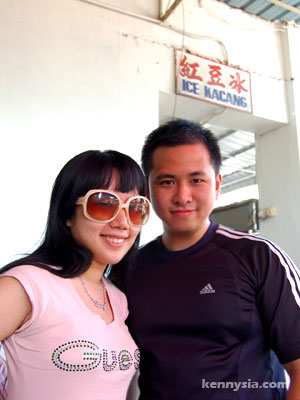 Heh. A Kuching boy and a Singaporean girl bumping into each other at a little lorong in Penang, of all places.
It's a small world after all.

Penang rocks, big time. Did some really crazy ass stuff which I'm pretty sure they're gonna use on TV. Anyway, I'm in brief stopover at KL now before returning to Kuching. What a trip!