From time to time, people overseas and from other parts of Malaysia e-mailed me asking, "Hi Kenny. Big fan of blog. I'm visiting Kuching soon. What is there to do in Kuching?"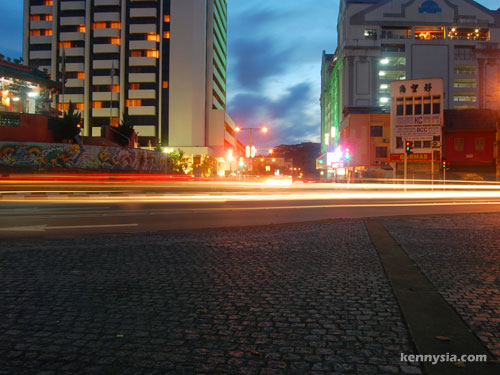 The first few times, I was happy enough to reply them individually. After 500 e-mails or so asking me different questions, it begins to get frustrating. Next time I get asked what's there to do in Kuching, I'm gonna ask them to use what the Internet was invented for.
Then again, I guess it's somehow understandable why so few people trusted the information given out by the Tourism Board. Quite often, what the Tourism Board recommends to tourists is VERY DIFFERENT from what a local boy would recommend to tourists.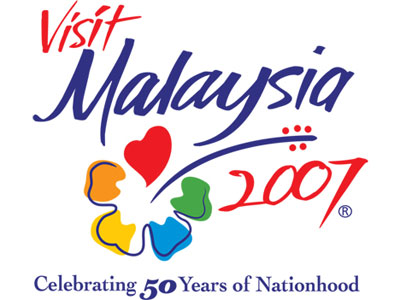 Like recently, the Tourism Board held a major Awards ceremony to recognise outstanding tourism players in Sarawak. It's all fine and dandy, rewarding fine talented people and all. But what I don't understand is, why is there an award for BEST TOILET OPERATOR IN SARAWAK, but no award for BEST KOLO MEE STALL IN SARAWAK!?
Seriously! What stupid purpose does having an award for Best Toilet Operator actually serve? What are these people thinking?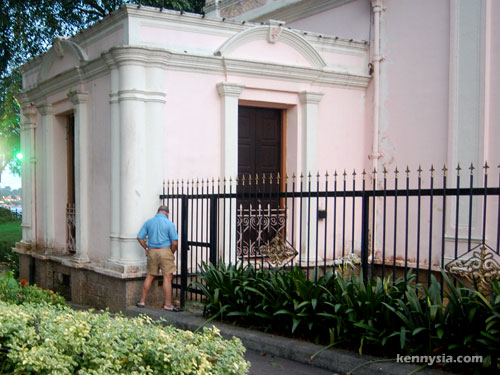 Do they think that if a tourist wanna go to the loo, they would rush to the nearest public toilet, only to find out "Oh shit! This is not by the Best Toilet Operator! How now!?", then run around the whole of Sarawak holding their crotch looking for toilets operated by the Best Toilet Operator in Sarawak to pee at?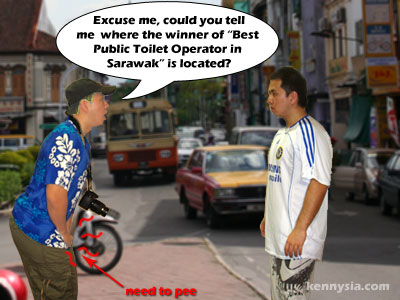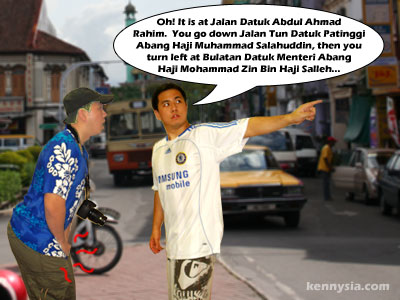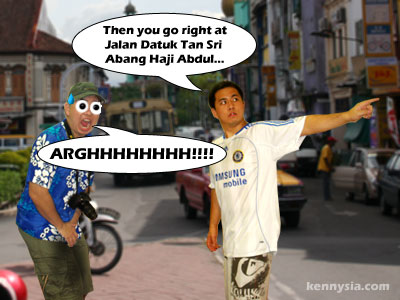 Of course not!
The average tourist couldn't care less about which public toilet is the best. Everyone knows the best toilets are the ones in 5-star hotels and restaurants. And maybe those glitzy ones they have in KL that auto-clean itself and wipe your butt for you when you're done doing business.
Actually I'm not sure about the wiping your ass part. At RM400K a piece, they ought to be able to do that.
The average tourist wanna know where the BEST LOCAL FOOD is at. They wanna EAT the stuff locals EAT. And ONLY a local can tell them where the best kolo mee and where the best laksa is at. The Tourism Board couldn't tell that. Either that, or they don't promote to tourists the good eateries located outside the main tourism belt.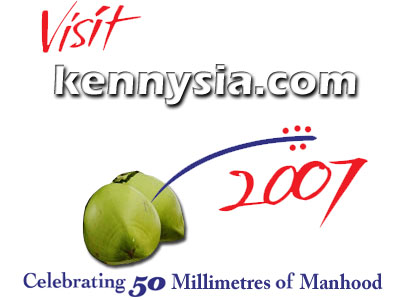 Which is why as a local boy in support for Visit Malaysia Year 2007, kennysia.com is gonna do its part promoting Kuching tourism. It may not mean much, but I'm gonna give out Awards the Tourism Board had forgotten to give.
Presenting, kennysia.com Kuching Food Awards!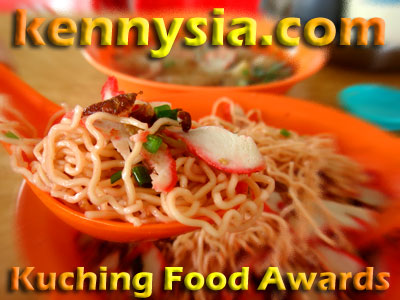 Unfortunately, in typical Malaysian fashion, "due to unforeseen circumstances", the list is still being finalised . (Actually I just ran out of time to blog lah.)
So that's coming up… in the next update. 😉

Finally, it has happened.
The grandfather of Malaysian political blogs Jeff Ooi has been sued by the New Straits Times. This marks the first time EVER a blogger in Malaysia has been sued over the content written on his blog. Unlike our friends in Singapore, Jeff Ooi ain't a small fry like that A*Star scholar and those two racist idiots.
If NST has their way, the blogging climate in Malaysia could be changed, maybe forever. This is gonna get interesting.