A while back, I went on possibly one of my cheapest trip to KL. In fact, it was almost free.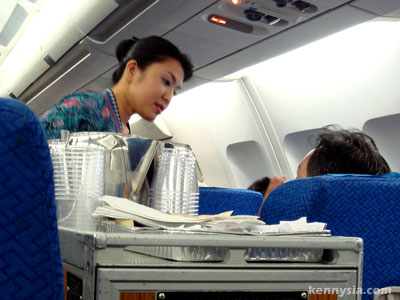 My airtickets were free.
I had enough frequent flyer points with Malaysia Airlines to be able to redeem a free flight to Kuala Lumpur and I gotta do it before they expire at the end of the month. After numerous times travelling on cattle class with AirAsia, it's nice to be able to appreciate the frills offered by MAS once again.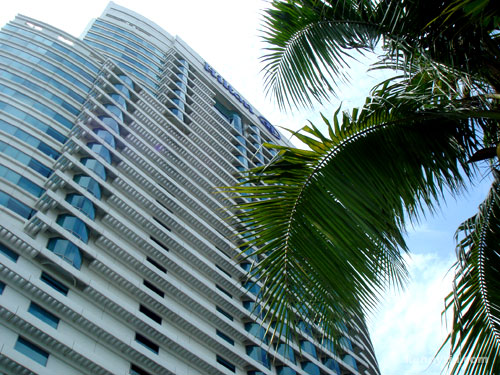 My hotel accomodation was free.
I got it as part of a business deal I previously brokered. And it wasn't just any hotel. It's the very prestigious and exclusive Hilton Hotel at KL Sentral.
This hotel is so good, it's even got BALLS.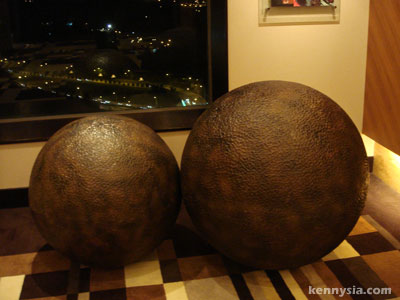 No kidding.
I thought Swissotel Stamford in Singapore was good. Heck, Swissotel Stamford doesn't even come close. Hilton KL Sentral is the best hotel I ever had the privilege of staying overnight in without having to pay for it.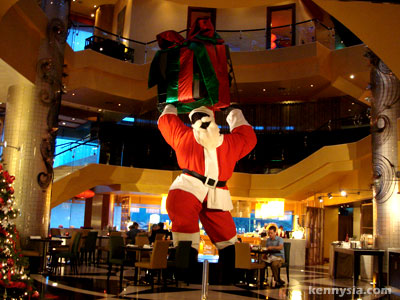 I'm saying it not just because the hotel has a fantastic view like this right outside my room window.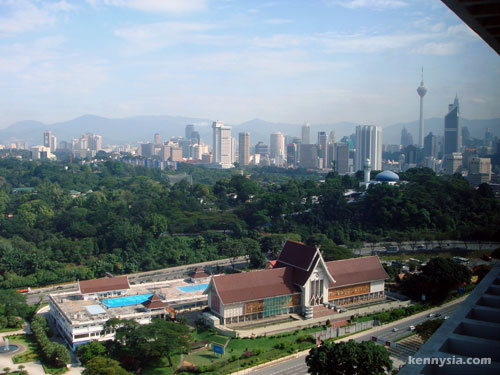 It's not just because it has bathroom walls that can be opened up entirely for couples to enjoy full view of each other bathing if they wanna.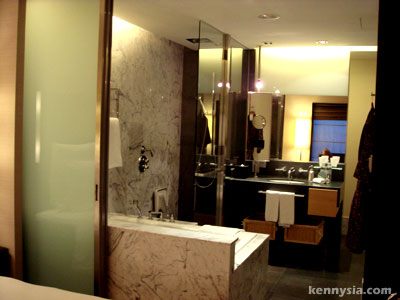 Hilton at KL Sentral is the best hotel I've ever stayed in, because it has the Mother of All Toilet Bowls located right in the comfort of my own room.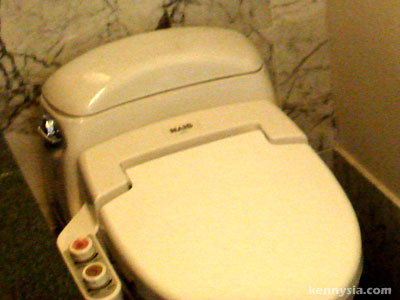 Check out this toilet bowl. It has two extra taps compared to your normal ones. One squirts at the front. One squirts at the back.
Go figure.
I could sit on that thing all night long and be happy.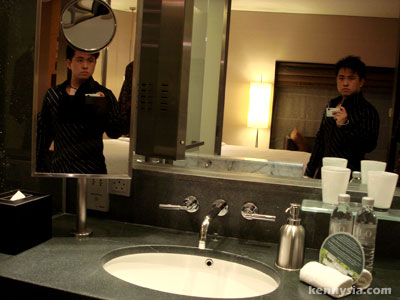 My night out partying was free. There's an event at Zouk KL and I was invited.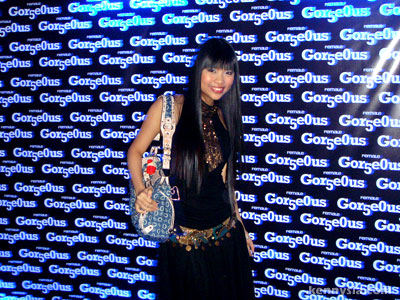 Cheesie was there because she was named one of Female Magazine's 50 Most Gorgeous in Malaysia. Coincidentally, the night that I was in KL was the contest's Finals night.
Knowing one of the contestants from the event sure has its perks. Not only do I not have to pay for the cover charge to get into Zouk, I was roped straight into the VIP area.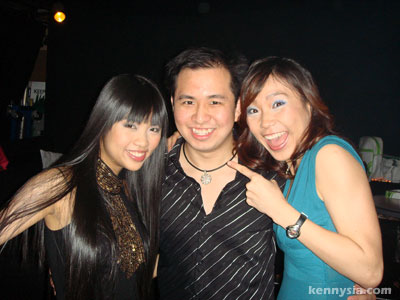 This is Davina Goh. She's an up-and-coming actress and one of the Gorgeous 50. Davina hasn't won any Oscars yet, but if I had a trophy in hand I'd hand it to her.
That girl deserves a special award. An award called "The Most Exaggerated Reaction When Meeting Kenny Sia Award".
Seriously, I had some pretty weird experiences with kennysia.com readers. But NEVER EVER before had I had someone kneel down shouting "OH MY GAWDDD!!!" while waving her arms up and down in a dramatic worshipping fashion when they saw me.
Thanks Davina. That was flattering in a Buddha kinda way.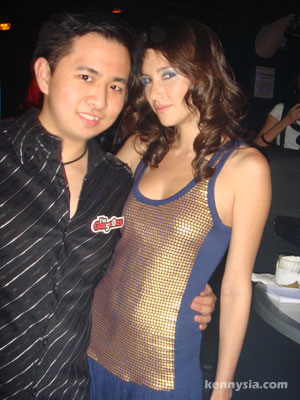 Sexy Sarah Tan is a VJ from Channel [V] and one of the hosts for the event. As it turns out, lots of familiar TV personalities were hanging around the VIP area as well.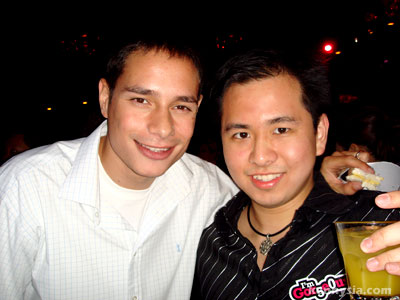 As if partying with celebrities and 50 of Malaysia most gorgeous people wasn't cool enough, the party was sponsored by Bailey's and Smirnoff – which means free drinks in the VIP area all night long!
I thought it couldn't get any better than this. I was wrong.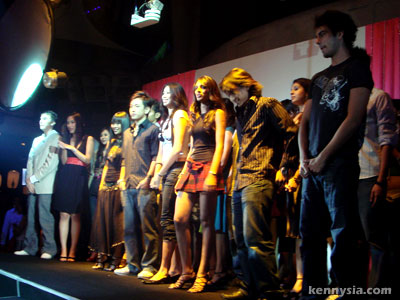 Midway through the contest, the hosts decided to play a little game.
The alcohol must've lowered my inhibitions, because when the hosts called for volunteers I climbed on stage without any hesitation. The rules of the games were simple. Along with 4 other players, I gotta find five items from the crowd: a pair of sunglasses, a handphone strap, a water bottle, a watch and a condom.
Let's just say Cheesie hates me now. All she got for her month-long efforts as a finalist for Female's Gorgeous 50 was a bottle of perfume and some random shopping vouchers.
I spent 5 minutes on stage playing some corny game and I won this.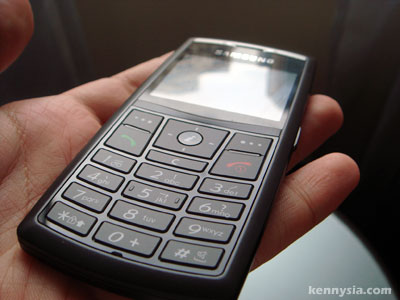 Yes, not only was my entrance to Zouk and my flow of Bailey's that night free, I actually walked away with Samsung's brand new ultra-slim phone in my hands, FREE! Haha.
The event was pretty alright. Outside the club, I spotted a familiar face bobbing her head up and down to some imaginary music. I looked again, and realised it was FireAngel.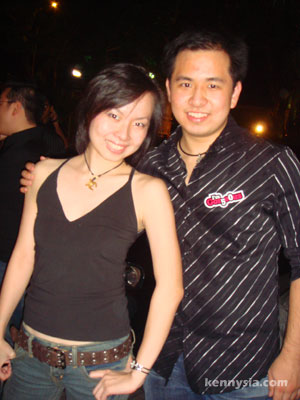 I once revealed her as one of the Girls I'd Date Based On Their Online Personalities. The day I spotted her at the club dancing with some hot guy was the day I was heartbroken. 🙁
Although what's she doing dancing outside the club instead of inside the club, I have no idea.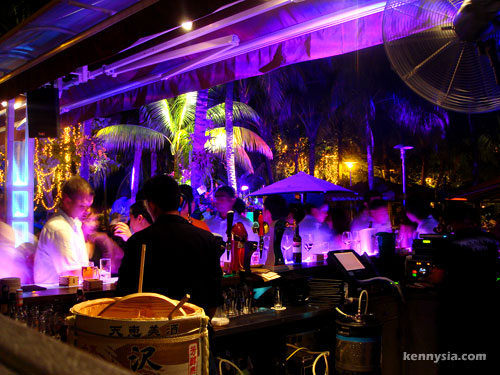 After her thing, Cheesie and I decided to chill at this new place in Mont Kiara called Somo.
It's a little difficult to find the place since it's so well-hidden inside Mont Kiara. Then again, Somo is probably one of the coolest outdoor bar-lounges I have ever come across in KL. The drinks may be a little on the expensive side, but the ambience here is fantastic.
I returned to Somo again on their grand opening night and spotted this hot lass mingling around in the crowd.
It's our very own half-Chinese half-Kelabit model-turned-TV-hostess-turned singer Hannah Tan!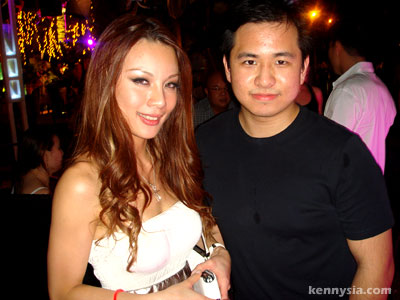 Dang, she's hot!
One MAJOR downside when you see too much of a model doing her saucy pose in magazines, is that when you finally meet the said person, you cannot help but to automatically picture her in a skimpy white bikini.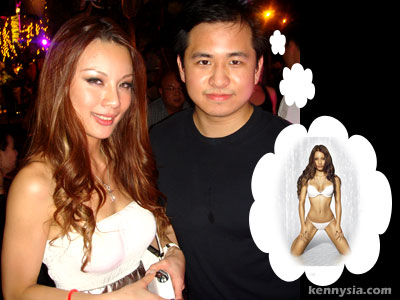 It's a sin, I tell ya.
Anyway, I shouldn't call her Hannah Tan because she's repackaged into hannah t now. In Malaysia, it's a trend that when someone makes it big in the entertainment industry, they had to keep the first letter of their last name and drop the rest.
Case in point: Hannah T, Joey G, Serena C, Adam C.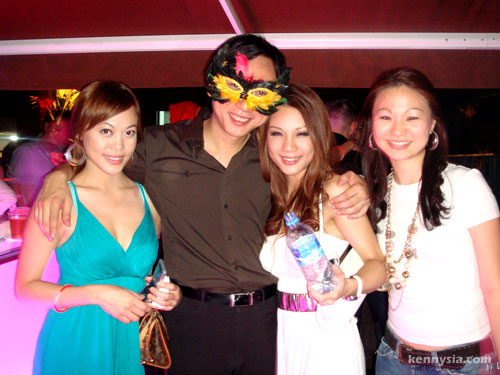 If I ever made it big in Malaysia, I'd be called… Kenny S?

Sounds like Kenny Ass. 🙁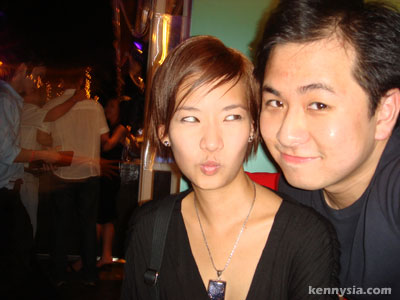 JoyceTheFairy obviously likes Somo as well considering how much she's been shamelessly slutting it out on her blog. I don't disagree with her. If anyone knows KL nightlife, it's Joyce.
The cast of kinkybluefairy are often hanging around here too.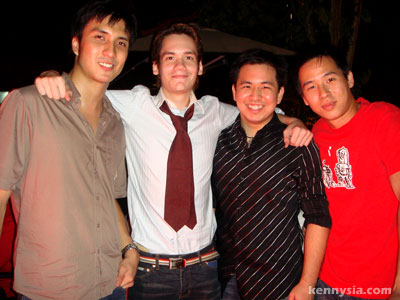 That's Azwin Andy on the left.
Even if you don't follow some of his works, Azwin Andy must have looked at least somewhat familiar to you. In fact, right now you're probably thinking that you've seen him somewhere sometime before, but can't exactly pinpoint where and how.
My friend, if you think that way, then you are right. Because EVERYONE in Malaysia have seen Azwin Andy before.
Remember this?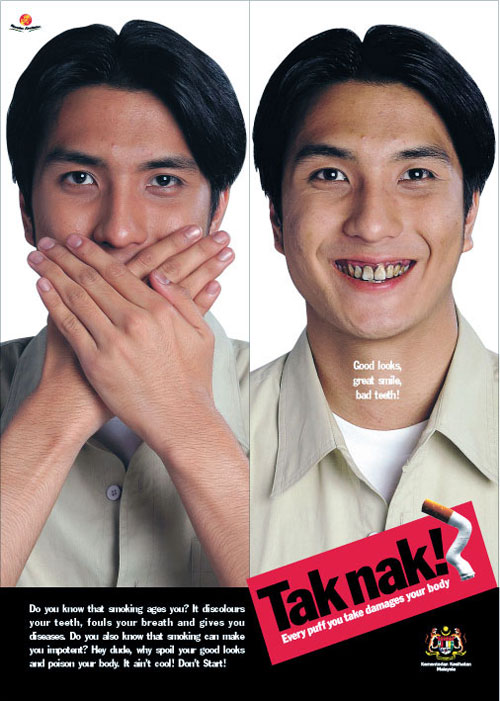 It's alright Andy. We all make mistakes sometimes! 😛

Blog Plug of the Day: The language is a little explicit, but this video here is so bad, it's good.