Guess where I am at right now?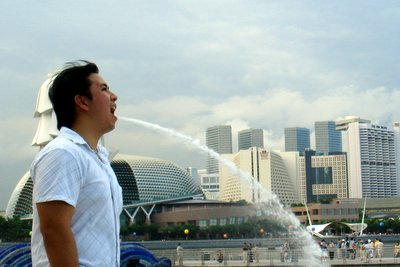 Barely half a day here and I'm already having the time of life.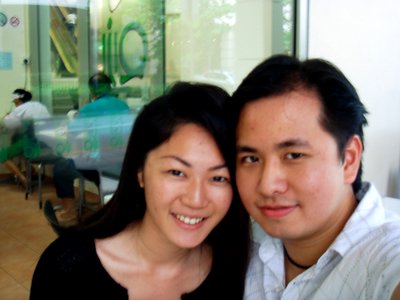 Met up with Linda Chia during her lunch break.
Then I popped in to have a look at the PC Fair going on at Suntec City.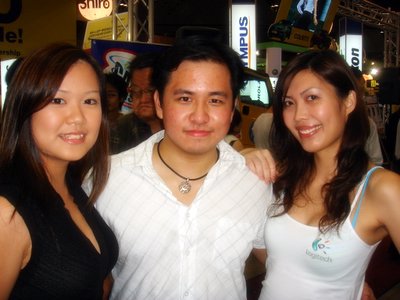 Sassyjan and Scarlett Ting were there working as promo girls.
Ting was in her sexxxy hot pants drawing all the attention on her at the Fair. It's a good thing she's manning the Logitech booth – that was tailor-made for some classic pick-up lines.
Kenny: Can I stroke your mouse?
Ting: Why don't you let me play with your joystick?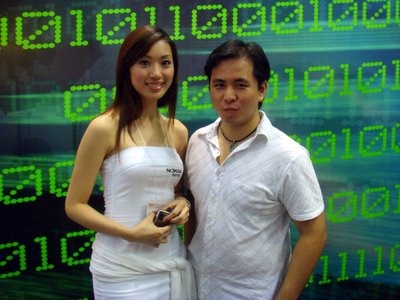 I'll be using the number +65 9353 4628 while I'm here.
Tomorrow night at 9:45pm I'll be at Wala Wala for UnXpected's performance, then maybe I'll check out Ministry of Sound around midnight. 🙂
If you see me, don't be shy to say hi hor.