Just got back from KL so I'll keep this short.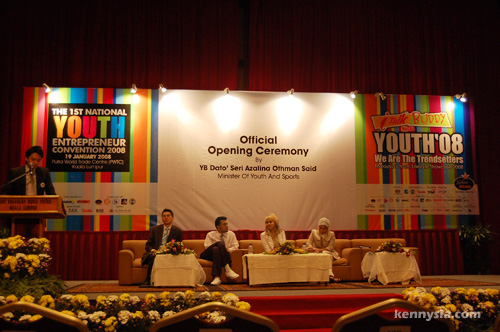 I really need to cut down jetting back and forth between KL and Kuching virtually every weekend. If this goes on any longer, I might start treating an aeroplane like it's a bus. Then next time you might see me rushing out onto the airport runway with my arm outstretched, yelling "Stop! Stop!"
Come to think of it, I did that once when I almost missed my flight.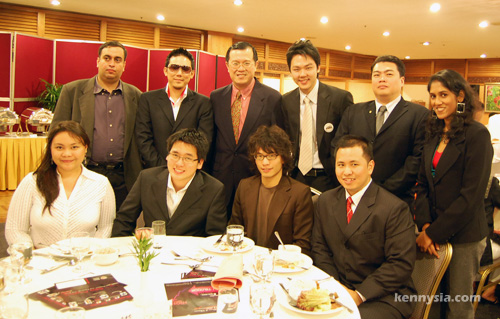 Anyway, the reason why I was in KL was because I was one of the invited speakers for the inaugral National Youth Entrepreneur Convention organised by YouthMalaysia.com
During our lunch, MCA vice president Datuk Ong Tee Keat and YouthMalaysia.com founder Joel Neoh presented me with a souvenir – a BIG ASS framed portrait of myself.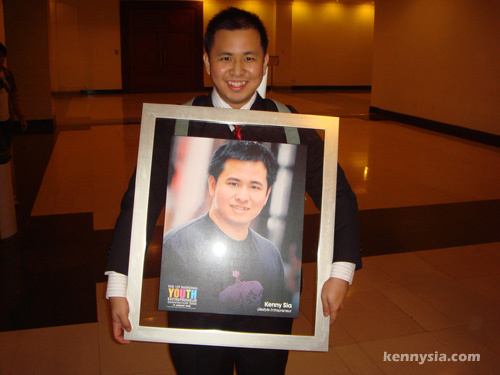 The portrait is so humongous, I felt a bit paiseh carrying it around the Putra World Trade Centre.
But I have no choice! People give this to you as a present, you must accept it, especially when one of the givers is the vice president of MCA. If I don't, people might think that Kenny Sia is sombong stuck-up bitch who doesn't wanna accept such a nice gift from a minister.
So no choice lah, had to carrying this picture of myself across the PWTC hallways…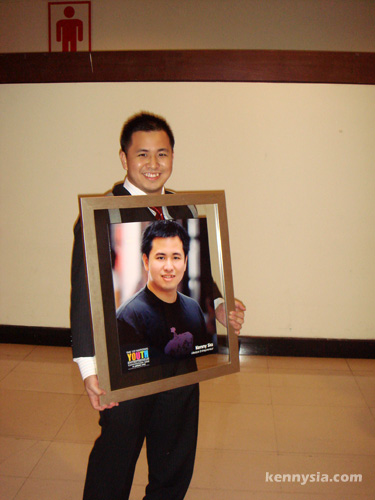 … into the toilets…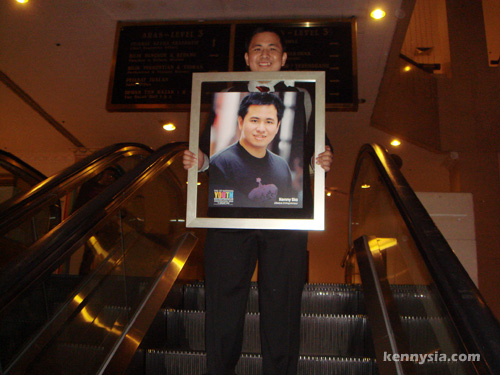 … down the escalators…
Hell, people there must be thinking that I am so in love with myself.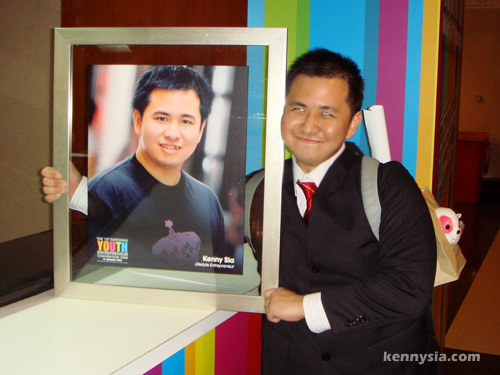 And they are absolutely correct.
I love the portrait. Except when people poked fun at it like Nicole did when she took photos of my portrait at weird angles.
She made it look like this.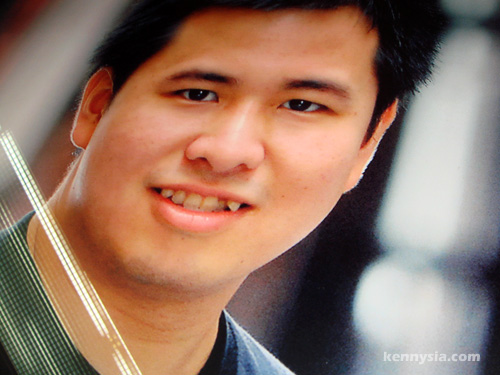 And then like this.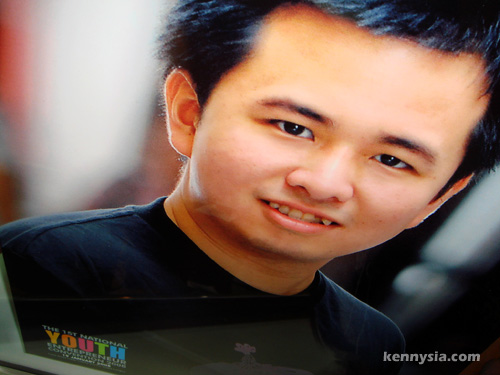 Wtf I look like a freakin' alien from outer space.

Karma Point Collection: Join me at the Spring Charity Fashion Show 7pm this Thursday at the Kuching Civic Centre.
Tickets are RM11. All proceeds go to the Sarawak Children's Cancer Society, and you could even buy your CNY clothes at the same time as well.