Now here's a plug for a great online show that I reckon everyone should watch.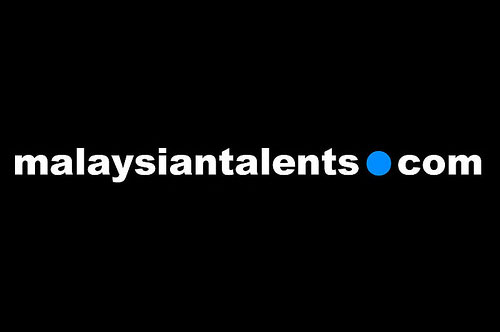 It's called MalaysianTalents.com and it's a "mockumentary" of a talent agency called… (what else) MalaysianTalents.com
MalaysianTalents.com was originally a website of an online talent agency where actors, models, singers, etc post their profiles online so companies looking to hire their services can contact them. In MalaysianTalents.com "the show", Douglas Lim plays himself as the real-life eccentric head honcho of the agency who is so delusional he thinks he's better than everyone else.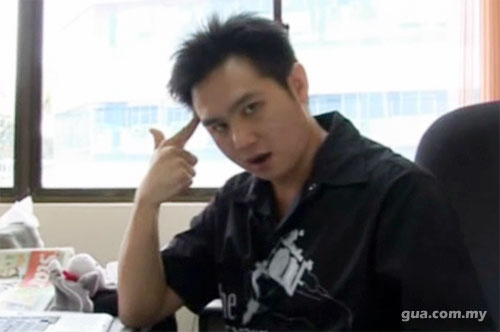 You may remember Douglas Lim from such Malaysian English sitcom as Kopitiam.
The fun starts when well-known Malaysian personalities like Elaine Daly, Gavin Yap and Tony Eusoff dropped by his agency to submit their portfolios. That's when Douglas works his magic, exaggerating his own skillz , getting on people's nerves and giving advice to people who are clearly more experienced than he is.
It's can be difficult to describe what the show is really about, but you really gotta watch the show to appreciate the humour. I got to preview the first three episodes of MalaysianTalents.com and already I'm hooked.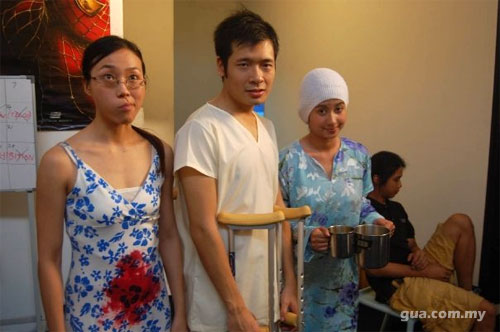 This is Gua.com.my's second exclusive online series after the successful launch of Kerana Karina last year, which received close to 834,000 views! Who would've thought Malaysians can be so receptive to online TV shows?
In total there are 20 episodes for MalaysianTalents.com and each episode is only 4 minutes short, so it's bite-sized entertainment.
The humour is subtle but the lines Douglas delivered as the sarcastic and obnoxious CEO are absolutely brilliant. I like the part where Elaine Daly told him she won Miss Malaysia and he replied "But beauty is not a talent now, IS IT?"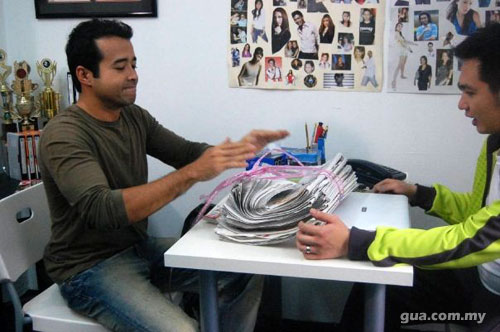 What kept it interesting is that each episode they will get a different celeb to come in and "submit their portfolio". These are all people we're very familiar with in the local arts and entertainment circles, and some could even be friends of yours or mine. The best thing about MalaysianTalents.com is that it's unmistakenably "Malaysian", and that is why I enjoy it so much.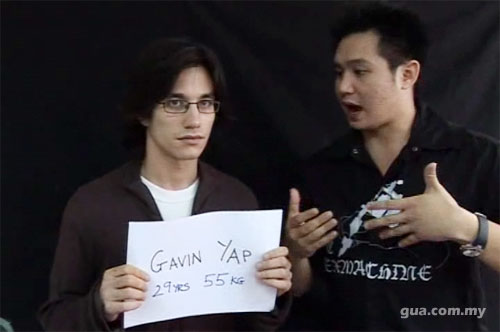 MalaysianTalents.com is now showing exclusively on Gua.com.my. New episodes will be posted every Tuesday and Thursday, and you can watch them online anytime you want for FREE.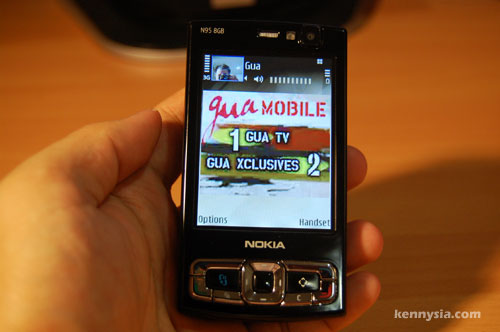 You could even watch it on a 3G phone. Just make a video call to *32223 for Gua Mobile, and the show will pop up on your phone like magic. For now, it's only available to Maxis customers for a cheap 30c per minute.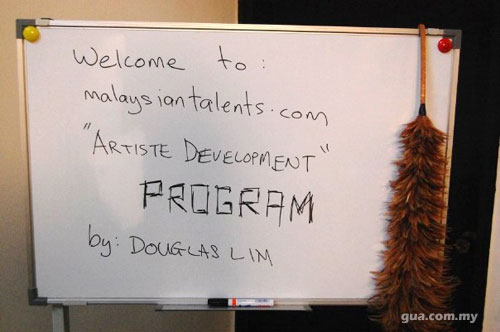 Go on and check it out. 'Cos if you like what I like then you'll like it.


First Sharifah Amani, and now Faizal Tahir gets banned?
Hello? It's Faizal Tahir, not Janet Jackson. Isn't banning a rock star for baring his chest during a rock concert a bit too heavy-handed? Imagine forcing Red Hot Chilli Peppers to keep their shirts when they play. Or banning Man U players from taking off their shirts when they scored a goal.
Go ahead Malaysia, keep banning local talents. At the rate this is going, there'll be nothing left to watch on local TV. Then everyone will switch to the Internet and your TV networks will suffer.