Yes, I'm going on another holiday… AGAIN.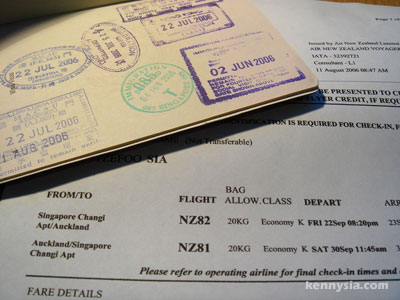 I'm leaving Thursday evening. This time it's to Auckland, New Zealand.
My sister moved to NZ with her family earlier this year. I have not seen her for yonks and my travel bug is itching me again, so it's the high time for me to pay her a visit.
The only problem is that my bank account is dwindling flat and Auckland isn't exactly the cheapest destination to fly to. Flying the conventional way via Malaysia Airlines to Auckland would have set me back at least RM3,200. That is a hefty sum I could not afford.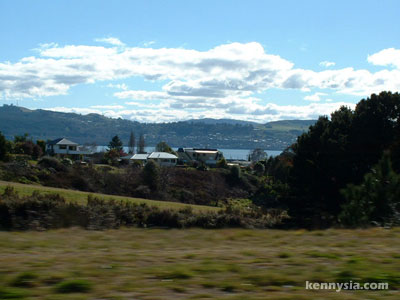 Instead of crying and bitching about the expensive fare, I decided to just rough it out. Here's a poor man's guide to travel to New Zealand. It's not the easiest way to get to New Zealand, but hey, I paid RM800 less travelling this way.
Take AirAsia from Kuching to Johor Bahru; board 'The Smiling Bus' from JB down to Singapore; smile at those IMF/World Bank delegates at Suntec City on your way; next day, take the MRT to Changi Airport; from the airport, board Air New Zealand all the way to Auckland. Then on return, repeat the same process ALL OVER AGAIN.
Man, what a long and arduous journey just to get to New Zealand. It's like I'm travelling through Middle Earth.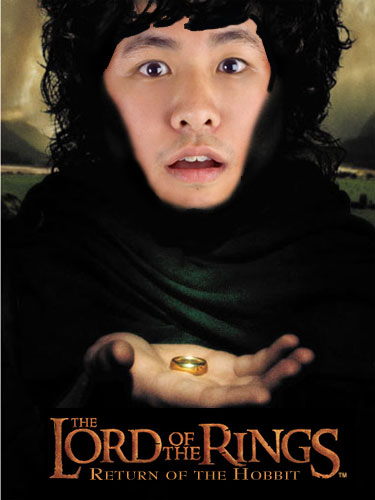 My precioussssssss.

This site is giving away chances to win a PDA dictionary once you fill out the form without any obligations.
To stand a chance, click here. And check your e-mail for the confirmation link.