Remember not too long ago, I wrote an entry poking fun at how the food on AirAsia does not look anywhere close to their pictures on the menu?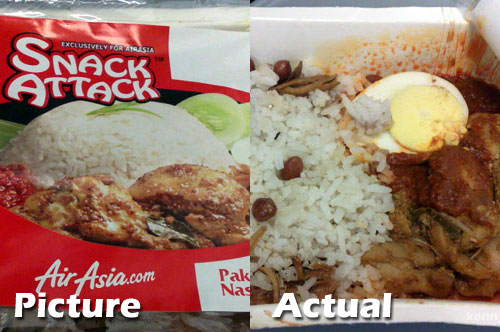 I know it's bad of me to nitpick on the visual presentation of airplane food several thousand feet up in the air.
Still, you gotta admit that the difference between the picture and the actual product is as big as the transformation of Britney Spears.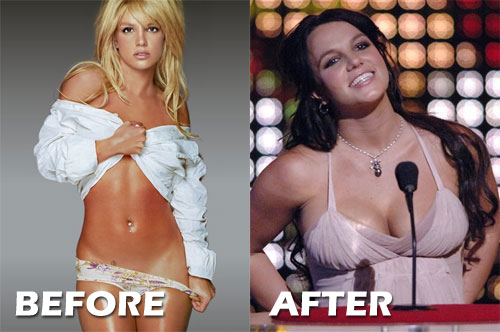 Anyway, a few days ago I received a phone call out of the blue from the communications department of AirAsia. The lady informed me that the no-frills airline is holding an event for the launch their new in-flight menu, and they asked if I could come and attend their event.
Immediately, the first thought that came to my mind was, "Oh crap… they must've been reading my blog."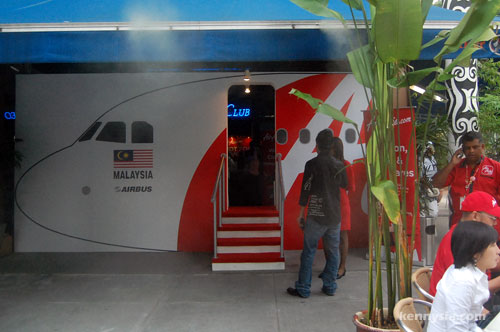 Honestly, I was wondering what their intention was for inviting me.
Maybe there wasn't actually an event to launch their new in-flight menu.
Maybe they were inviting me to BECOME their new in-flight menu.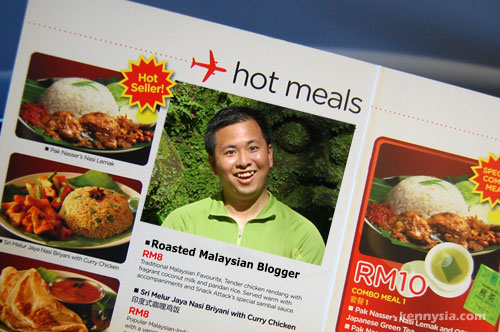 At first, I turned down the invitation. Not because I was scared, but because I've been flying around too much and I needed to rest.
But after several repeated attempts, I can sense their genuine sincerity in inviting me over. In particular, I was impressed that they can confirm my flights and accommodation 30 minutes after getting off the phone with me. And that was only THREE hours before I was due to fly.
Yes, it was an extremely last minute trip.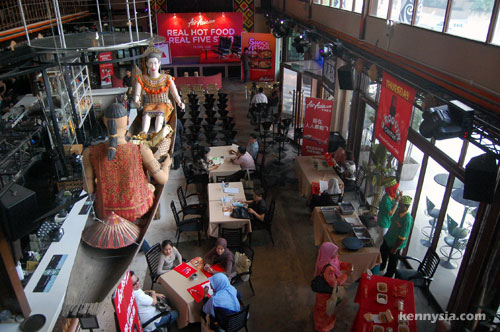 So there I was in KL, at Borneo Baruk Club in Jalan Kia Peng (which by the way is my absolute favourite place to attend an event in KL because it's a Sarawak-themed club and it's super easy to get to.)
Sure enough, there was in fact a launch for their new in-flight menu.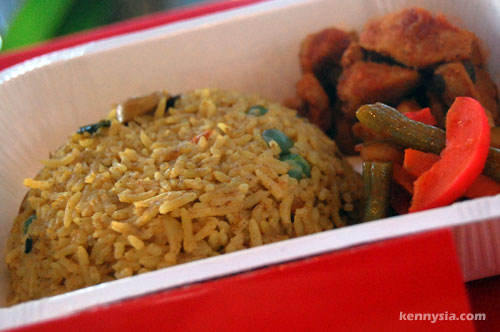 In addition to good ol' Pak Nasser's Nasi Lemak, there's now Sri Melur Jaya Nasi Briyani.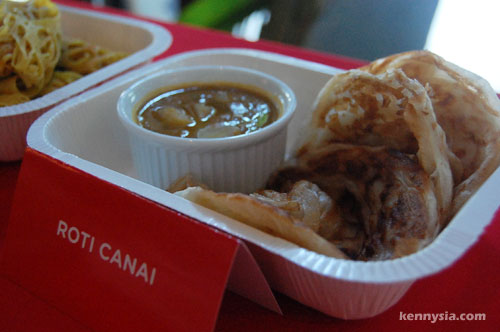 Roti Canai.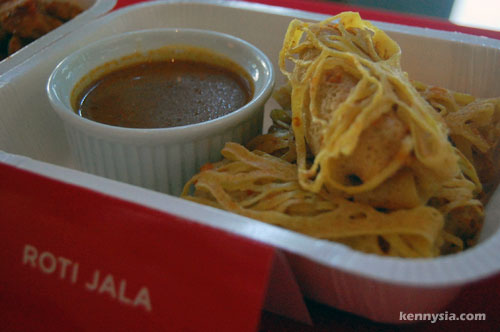 Roti Jala.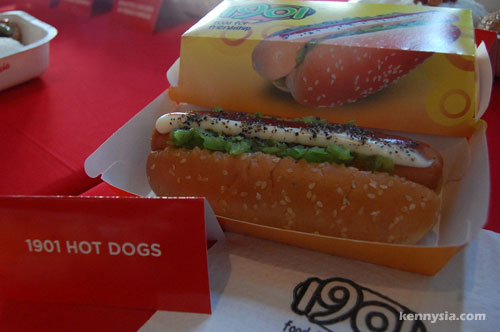 1901 New York Chicken hotdogs.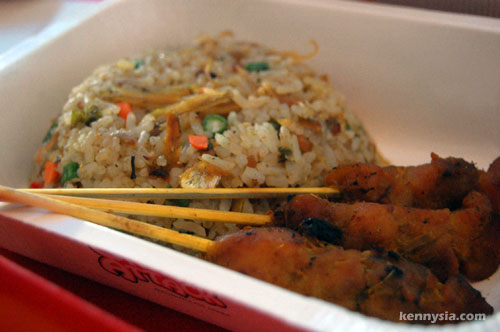 Satay with Rice.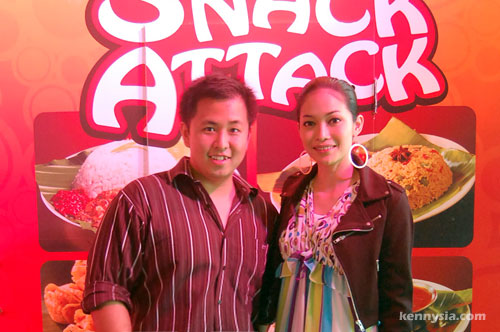 Sarawakian songstress Camelia was on hand to witness the launch, as was stand-up comedian Alfdin Shauki who made a funny comment that normally airplane food taste different on air than on the ground, but in AirAsia, they actually taste the same.
That, you gotta admit is true.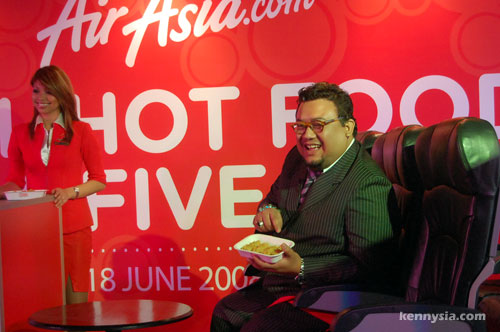 Since Malaysia Airlines started on cost-cutting measures, they no longer serve hot food on the Kuching-KL flights anymore.
And eventhough you gotta pay for meals onboard AirAsia, at least they still taste better than the cold boxed sets MAS is serving.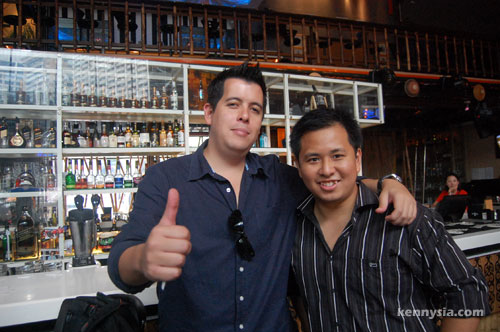 During the event, I bumped into Kuching-born Jason Lo.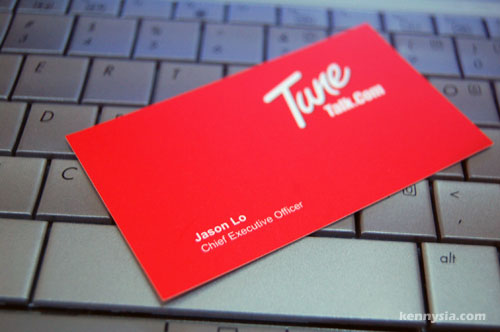 J Lo is a singer, music producer, hitz.fm radio host and now the CEO of TuneTalk.com, which is the company's soon-to-be-launched mobile phone network operator.
Very ironic, especially since Jason Lo's recent hit song was "Operator, The Line Is Dead."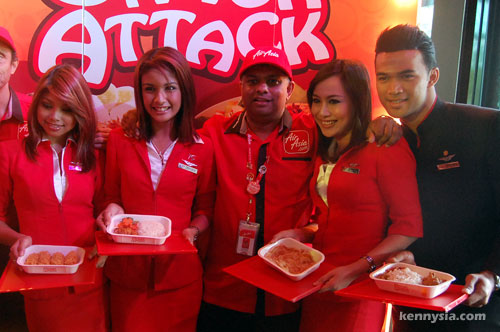 For me however, the highlight of the trip was meeting up with Dato' Sri Tony Fernandes, founder and group CEO of AirAsia.
Regardless of what anyone think of AirAsia's services, you gotta have tremendous amount of respect for this guy.
Tony Fernandes is the man who single-handedly revolutionised the entire aviation industry in South-East Asia. He is the person who made it possible for travel-junkies like me to realise my dreams of exploring as many destination in the world as possiblem, and the man who made it possible for me to travel back-and-forth between Kuching and KL so often for work and leisure and not go bankrupt. I use his airlines on average once every two weeks.
So really, you can't expect me not to have a "man-gasm" when I met him.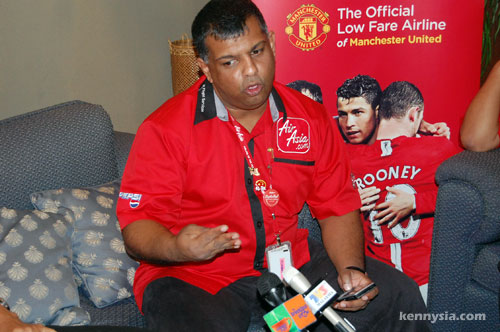 Tony Fernandes was busy handling journalists and business associates throughout the 2-hour long event so we did not quite manage to chat up.
It was AFTER the event that I received a call on my phone, from none other than Tony himself.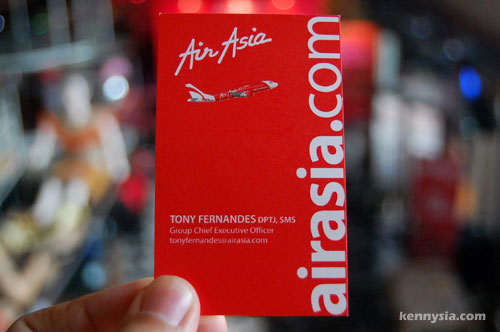 Kenny: "Hello?"
Tony: "Hi Kenny, it's Tony Fernan…"
Kenny: "HELLO? Har?! WHO IZZIT? I cannot hear you!"
Tony: "It's Tony Fernandes."
Kenny: "OMG! Oh… Hi Tony!"
Tony: "Hey, I got your number from Jason Lo. I just called to say thanks for coming to our event."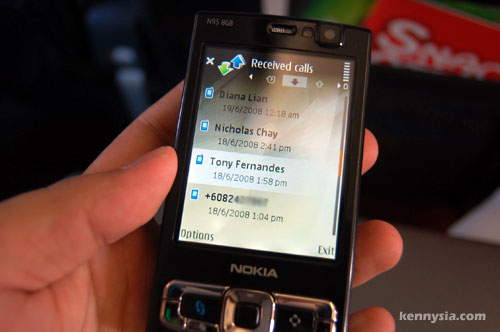 Tony Fernandes then mentioned that he has read kennysia.com before (and Kenny had a second "man-gasm"), and that he's planning to start a CEO blog soon.
It was quite surreal to think that I am actually speaking to such an inspirational figure, that the 24th richest person in Malaysia have enough courtesy to call me on my phone and speak to me like we're on the same level.
The sheer experience of speaking to Tony Fernandes is enough to make me feel paiseh over the several times I've bagged AirAsia for the little mistakes they have made, eventhough I have always enjoyed using their services and that I will continue to use their services no matter what.
Sorry Tony.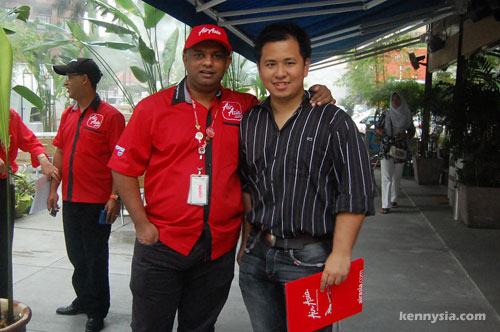 Can I have free AirAsia tickets now?

I can't wait for the Nuffnang Wild 'Live' Party tomorrow night!
I think I'm gonna go as an orang utan.
With so much hair on my body, I don't need a costume to look like one anyway.