I noticed that Singaporean girls are notoriously quick to follow the latest fashion trends.
The last time I was in Singapore was two years ago. Back then, the look of the season was that perfectly straight rebonded hair. I'm not surprised why that hairstyle is so popular since I know a lot of girls who wanted that perfect straight hair seen only on Taiwanese celebrities and Pantene commercials. Rebonded hair could instantaneously transform an otherwise bland and ordinary girl off the streets into a sizzling hot sexy babe like Jolin.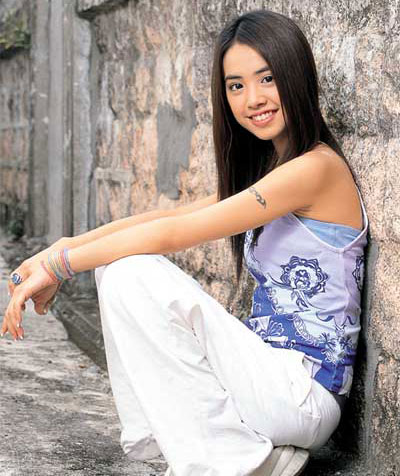 When I was in Singapore that time, I remembered sitting alone in the Jurong East MRT interchange.
Picture this scene.
A train arrived. Doors opened. Out came a Jolin Tsai lookalike with her long straight hair gracefully flowing in the wind. I looked at her. Everything turned into slow-motion. She smiled. My heart skipped a bit. My eyes fixated on her beauty. My drool dripping on the magazine I was reading.
Just as she walked past me, another Jolin lookalike walked out. And another one. And another one. Then another one. They look like angels. All with rebonded hair.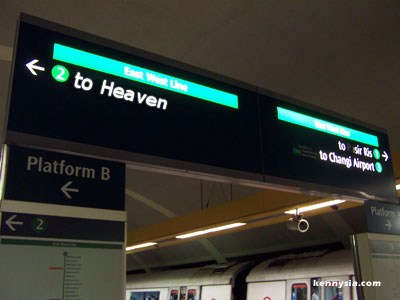 Anyway, the trend has since died down a bit. I think the girls all got sick of looking alike, so at least now there's a wider variety of hairstyles among the Singaporean girls. But just as one trend dies down, another new trend has hit those ever-so-fashion-conscious Singaporean girls.
This time round, its all about the mini skirts!
No, not those long ugly ones your high school teacher used to wear. I'm talking about those teeny-weeny itsy-bitsy super ultra-short skirts.
The ones that if you bend over, you will inadvertently broadcast the colour of your underwear and the beginnings (or was that the 'ends') of your ass to the entire world via CNN.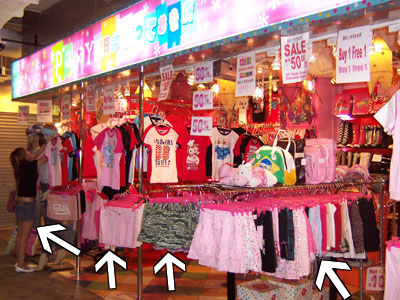 I don't know why, but when these short-skirt wearing girls stand in front of me, it certainly made those trips up the escalators a lot more interesting.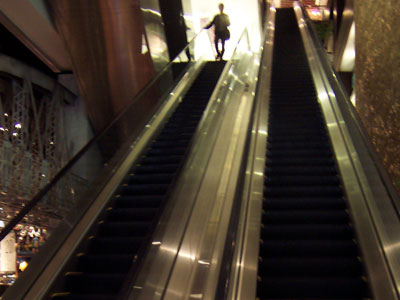 But hey! I'm not a horny bastard ok? I'm not the kind who stalk and prey on innocent young girls. See, when these girls choose to flaunt their ASS-ets and display the colour of their G-strings to me, its hard. Its really hard.
Hard as in… difficult. Not hard as in… penis… hard. No misunderstanding? Good.
*~*~*~*~*~*~*~*
Walking along Orchard Road, I can't help but noticed that the lasses in Singapore have adopted a much liberal sense of dressing compared to our Malaysian counterparts. Maybe its the hot and humid Singapore weather, but there's a galore of bared mid-riffs, cute spaghettis and short skirts on their 40kg frame. Sometimes I wonder what kinda water Singaporean girls drink to stay so slim. Maybe its the NEWater their government has been promoting.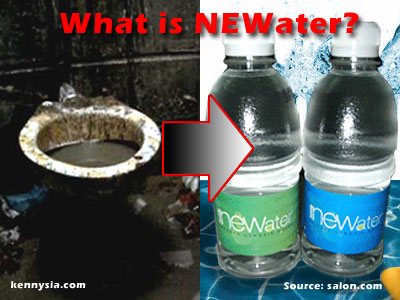 Another thing I noticed is the number of lesbians openly showing their affection along Orchard Road. More lesbians than gays apprently. So, Lainie was right. There are plenty of gays and lesbians in Singapore, definitely a lot more compared to before.
Then, it hit me. If a large number of Singaporean women are lesbians, and those that are not lesbians are angmoh-loving SPGs, wouldn't there be a distinct lack of Singaporean-men-loving straight women?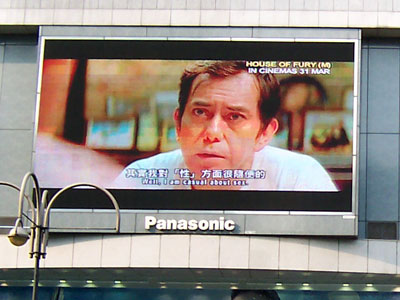 I mean… think about it! Most Singaporean men right out of army are suave, well built, well educated and have a good sense of humour. These are good quality men! Even if MOST of them hooked up with Singaporean girls, there are STILL going to be a lot of single Singaporean men left out there because the rest of the Singaporean girls are either (A) lesbian or (B) prefer white bread.
Gee, I wonder where can these poor Singaporean men can find their girlfriends then. Malaysia?
*~*~*~*~*~*~*~*
When my parents and I were in Singapore, I was always the one to get them food since my father isn't very mobile and my mother has to stay by his side. I was lucky since Far East Plaza is just across the road from the hotel I was staying. Two years ago, Far East Plaza remind me very much of Kuching's Hopoh or KL's Sungai Wang, in that they sell mostly budget items and the closest thing they have to designer brands are imitated ones.
This time round I noticed a lot more creative, youthful and funky shops popping up. I like it how the young proprietors get so creative in the design of their shop and the display of their products.
One of the more interesting shop is InQBox, which looks more like an art gallery than a clothing/accessories shop. I went in there and one T-shirt immediately caught my eye.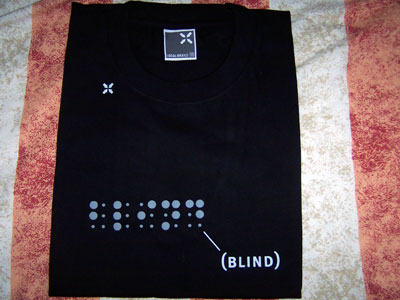 What's so special about this T-shirt you say? Well, I dunno. For a start, its LocalBrand.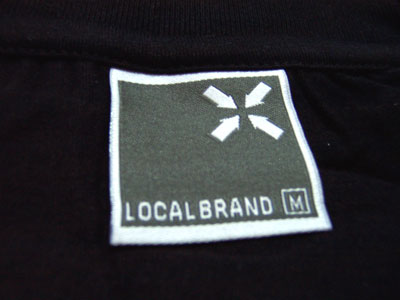 And they seem to have a promotion going on.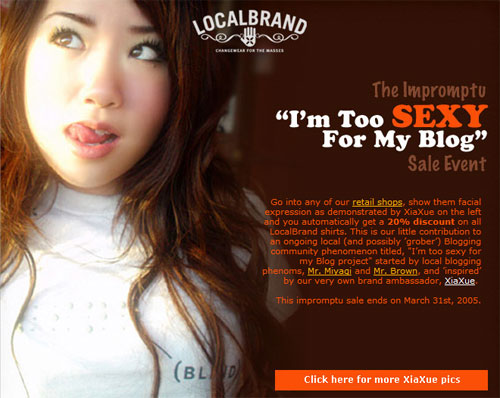 That is the reason why I bought the T-shirt.
Oh shit, what have I done?
Yes, I got the 20% discount.
I am ashamed.
I know.
Shut up.
*~*~*~*~*~*~*~*
'Love' is a funny thing.
Love can happen in the most unexpected places, under the most unexpected circumstance. A split second of contact can leave an impression that last for eternity.
They say love is blind.
They say there's no such thing as love at first sight.
These people do not know love. They do not know fate.
But I know.
I KNOW!
I know, because I have experienced it.
We met in the most unlikely of places.
It was but a mere split second, but seeing her made me think twice about the relationship I'm in right now. It made me think twice about continuing this whole long distance thing.
Funny how such a brief moment of contact with someone you've never met before can change one's life, and one's perception on life.
Yet.
Deep down inside, I know what I want.
It was a difficult choice, almost an impossible one to make.
But I know, one thing for sure, is that – I – love – her.
Impossible as it may seem, but one day, she shall be mine.
It takes time.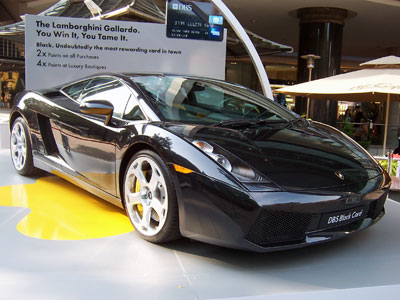 But one day, she will be mine.
You just wait and see.