Yes, I'm back from Singapore and there's lots of write about. Since its a long entry, I'll split it into two separate entries.
I was in Singapore for the past two days, not for holidays, but I had to bring my parents there for, shall we say, religious reasons.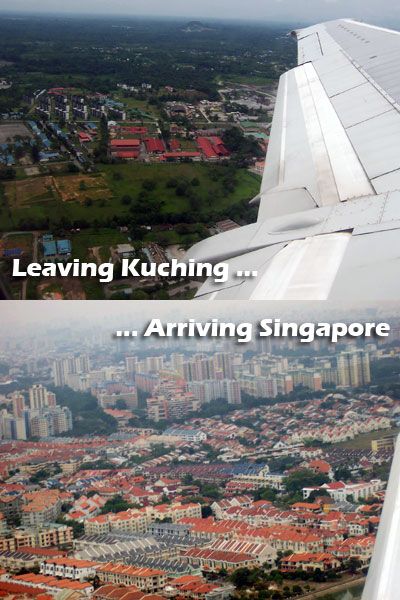 I like Singapore. I know I've mildly bashed those Singaporeans before, but the matter of fact is that I actually like Singapore. Kuching is my hometown and I would return here eventually. But if I were given a choice between Kuching, Perth, KL and Singapore where to live, work and play for the next ten years I'd most likely choose Singapore.
The island nation is clean, safe and most importantly there are decent gyms around. With the Singaporean people, I find that I share their sense of humour and I like how we are so in-tuned with many of our thinkings. Shit, sometimes I even find myself reading Singaporean newspapers and FHM Singapore instead of ours. But seriously, in my opinion, there's no other place on Earth that is as livable, fun and as culturally-similar to Kuching as the city-state itself. And I love it.
That being said, I won't stop myself from bashing it if I had the chance. Heh.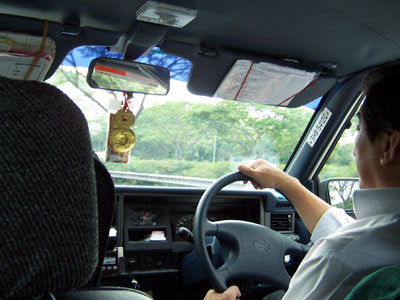 Upon arrival at Changi Airport, we hailed a cab to get to our hotel. Singaporean cab drivers are naturally chatty and I've had great conversations with almost all the cab drivers we've met. Most of the time we talked about Singaporean politics and bitched about the government. Come to think about it, a lot of these cab drivers are quite disgruntled about the ruling People's Action Party. They whined about how bureaucratic the government is and bashed them relentlessly, while I just sit back and enjoy the show.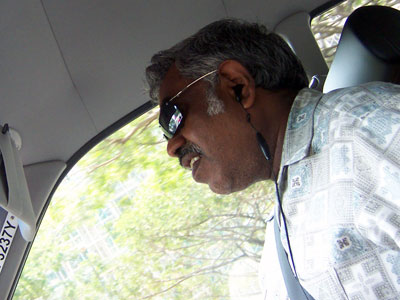 I have no idea why these cab drivers are so unhappy, but I reckon if all the Singaporean taxi drivers get together and form a political party they're gonna have a pretty good chance of winning the elections.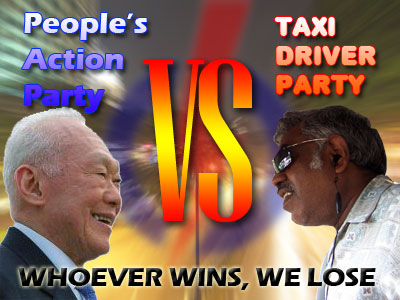 We stayed at the Royal Plaza Hotel on Scotts, which is a five star hotel right smack in the middle of the Orchard area. Now, before you all go "Yalah yalah. See this stupid Kenny act all rich and mighty lah! Show off lah! Like I care. I know for a fact that his balls are small like rambutans.", lets just say that I paid SGD$130 (RM300) for a room that's normally SGD$350 (RM820) thanks to Wotif.com. They specialise in last minute hotel bookings and they usually have pretty good deals there, so I totally recommend travellers/backpackers to check them out as sometimes its worth paying that extra few dollars for a five star treatment.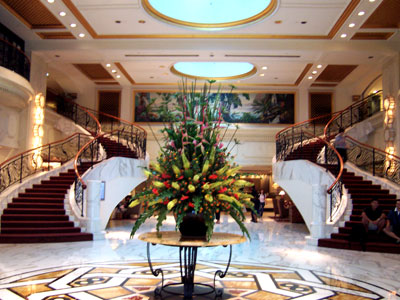 As expected for a five-star hotel, the hall entrance of the hotel is nothing short of magnificence. The two staircases on either side of the hall and the classic decor somewhat reminded me of the fighting scene in The Matrix Reloaded. I suddenly have the impulse to fly from one stair case to the other, fighting off all the baddies. Its too bad I didn't even come close to looking like Keanu Reeves.
I look WAY better.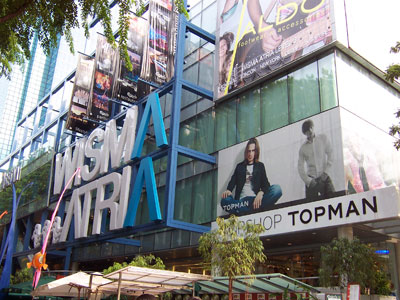 I like the fact that the hotel is situated within the Orchard Road precinct. I didn't spend much time strolling shopping malls whilst I was in Singapore, but my hotel is only a short walk to Wisma Atria. The reason I like Wisma Atria so much is because of Topshop. Its not because of the clothes they sell there since they're just overpriced pieces of junk. I love it because they provide FREE INTERNET ACCESS!
So I hopped into the shop like a giddy little boy, fired up their Internet Explorer (pfft!) and logged on to kennysia.com. And this is what I got.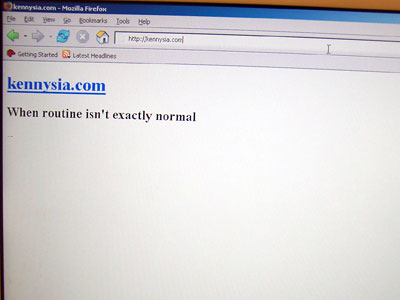 Stupid Topshop. How dare you mock me with that When Routine Isn't Exactly Normal error message?!
Bloody. Anyway, lets get back to talking about nicer things, like the hotel.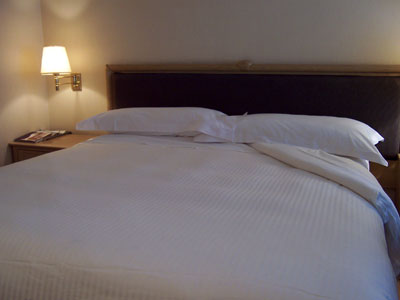 We stayed in a Deluxe Room. Apparently, there's no 'Standard Room' because their standard room is already a 'Deluxe Room'. Actually the term 'Deluxe Room' is a misleading since the adjective Deluxe has connotations of grandeur and luxury. I had my hopes up, expecting fruit baskets and chandeliers and maybe a stripper on standby. But alas, our room is not much different compared to the average Holiday Inn. At least ours came with a pathetic little mini-bar.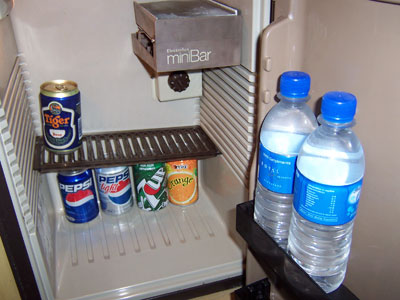 The King-size bed is good for two people, and there's three of us. So I slept on the bed whilst both my parents slept on the floor.
Sorry.
Obviously, my elderly parents slept on the bed. I can order an extra bed for myself if I wanted, but that would set me back an extra SGD$66 (RM90) and I'm kinda tight-arsed about it. Besides, its just one night. So I figured what the heck – I'll just sleep on the chairs.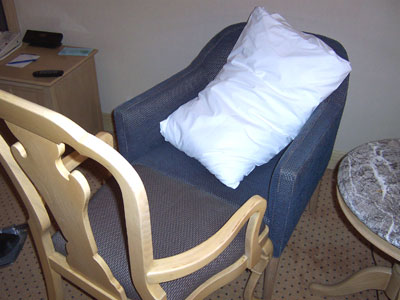 One hour lying on my makeshift bed and I'm already regretting. 🙁 My back was arching worse than a contortionist and my neck felt like it has detached from the rest of my body. Suddenly the SGD$66 seems like a very very small amount. We were staying at a hotel, but to me it felt more like staying at a refugee camp, except we had air-conditioning.
I contemplated sleeping in the bathtub but the cold ceramic didn't appeal. Besides, my parents might need to use the toilet halfway through the night and the aroma they leave behind would be too uplifting for me to handle. I decided that sleeping on the floor is probably a better option, so I laid the pillow down on the carpet and slept on it for most of the night.
I woke up with aches in body parts I never knew I have.
Talk about stupid things you would do just to save a few bucks at a hotel. But I guess we all do it at some stage: sleeping on chairs, sleeping on floors, bringing down the mattresses to create more beds and coaxing the girls to share one bed hoping to see some hot lesbian showcase in the process. All part of the Malaysian way of sharing a hotel room, eh?