This is Sophia Loren, an Italian actress.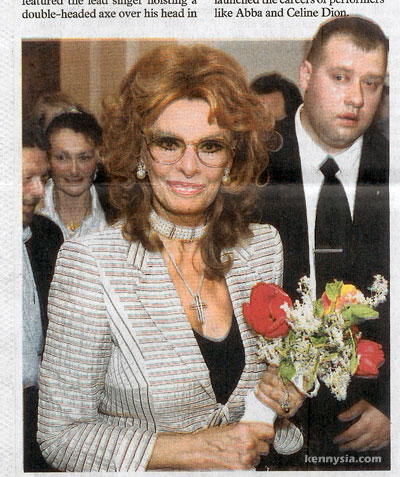 That, my friends, is what you call the "Look of Fear".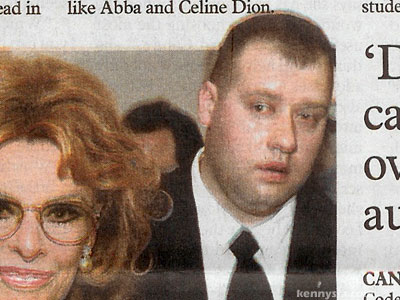 I don't blame him. That would be exactly how I'll look like too if I saw Michael Jackson dressed up in women's clothing.

The uncut screening of The Da Vinci Code is widely regarded as an unprecendented move by the notoriously rigid Malaysian Film Censorship Board. Their leniency marks the first time the general public sees a stark naked masculine arse in Malaysian cinemas.