I had wanted to post this up earlier but my friend didn't let me. She said it's too heartbreaking.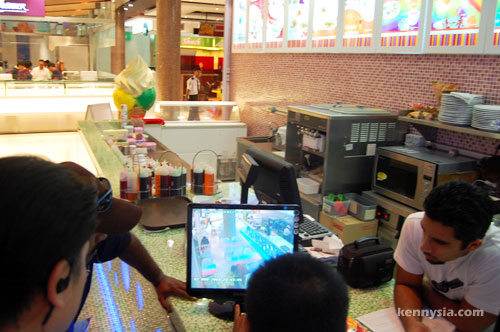 This happened last year, at a store called Milky Lane in Pavilion KL shortly after its grand opening. This friend of mine and I were sitting in store having coffee when her bag was mysterious stolen from right under her nose. Inside her bag was all her personal belongings including her latest paycheck, new phone and some jewellery.
She placed her big bag on the floor next to her chair while we sat back facing the entrance. That's when a dodgy Chinaman entered and swiped her bag away without anyone of us noticing. Lucky for him. If he were caught red-handed, I bet ya he'd be walking out of Pavilion with his testicles hanging from his teeth.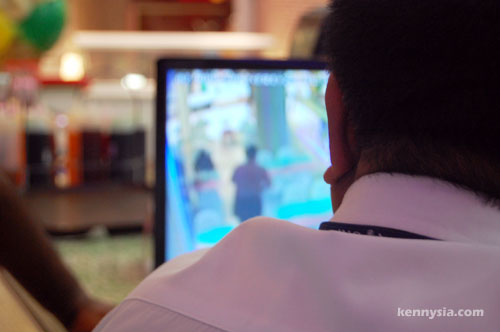 We notified mall security immediately when we realised her bag was stolen. As expected, they were sympathetic but they couldn't do much. All they did was offering her a shoulder to cry on.
A quick check with the store's CCTV recordings revealed the modus operandi of the thief in action.

The moral of the story is: buy insurance.

The newpaper headlines say, PM quietly takes public transport to experience commuters' problems.
Well if he's quietly taking public transport, how come there are so damn many cameras following him!