Leonardo da Vinci painted this way back in 1492.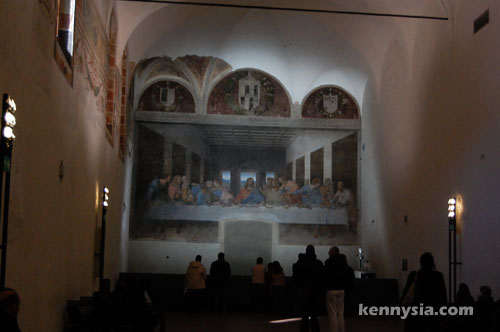 Now, people like me pay 8 Euros (RM40) just to watch this piece of work for 15 minutes. Even a foot massage costs cheaper than that.
From the back wall of Santa Maria della Grazie church in Milan, Italy.
Jesus said to his twelve apostles, "One of you shall betray me."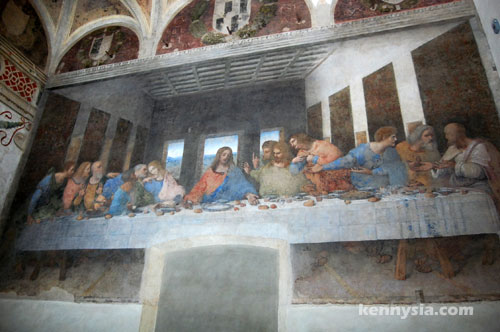 Happy (belated) Easter, Jesus.

Blog Plug of the Day: Well, this one is not exactly a blog, but a forum frequented by (mostly) Singaporean bloggers. They won an auction in the recent Nuffnang Anniversary party and they are claming their prize, which is a free plug on kennysia.com
So join The Cowboy Bar and see what bored Singaporeans do when they don't spend time catching Mas Selamat.