Italy is a country blessed with many old and beautiful catholic churches.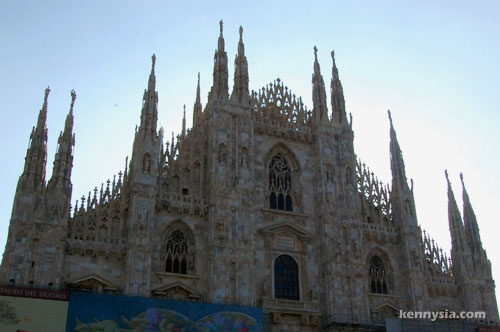 One of the greatest grand old churches in the world is the Duomo di Milano – literally, the cathedral of Milan.
I actually came across this building unexpectedly when I lost my way around the narrow streets of the city. The first time I laid my eyes on it, it took my breath away. With its imposing Gothic facade and its amazing spires rising above the surrounding designer boutiques, I was left in absolute awe.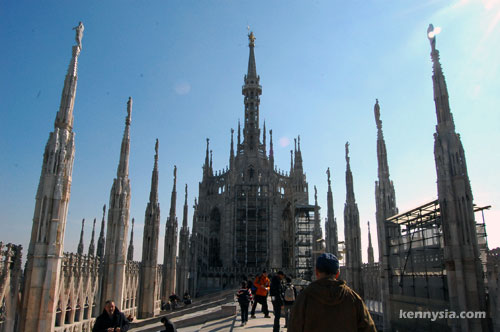 It costs 7 Euros (RM35) to use the elevator. The views from the top of the cathedral are worth every penny of it.
Adorning the top of the tallest spire, holding a cross, is the bronze statue of Madonna. Not the singer Madonna. The religious figure Madonna.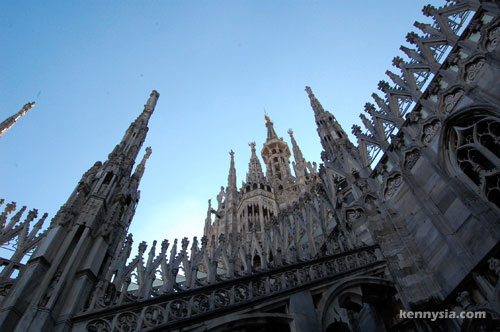 The exterior of the Duomo di Milano is simply extraordinary.
There are at least 3,200 statutes, all intricately carved out of stones, marbles, bronze and gold, crammed onto the facade, pillars and buttresses of the structure. Eventhough parts of the building are still undergoing restoration when I visited it, the beauty of the cathedral is undeniable.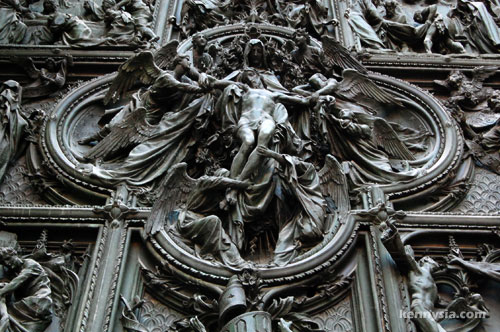 The complexity of building such a complicated structure got me wondering how much time it actually took to build a church like that. My travel guidebook said it was built in 1397 and wasn't finished until year 1812.
That is a blardy long time to finish a building like that.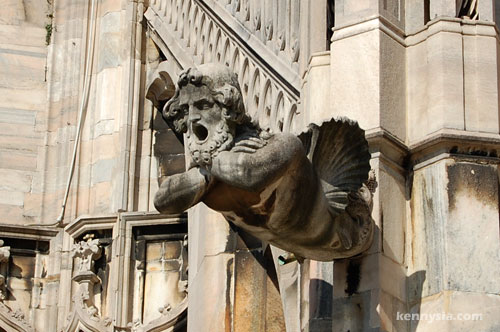 In Kuching, our oldest temple is the Tua Pek Kong which is probably only 100 years old. And to us, that is very old already.
In comparison, the Duomo di Milano is at least 600 years old.
The cathedral is so old, at least 11 different chief engineers worked on it. It is so old, it takes over 8 generations of builders to build.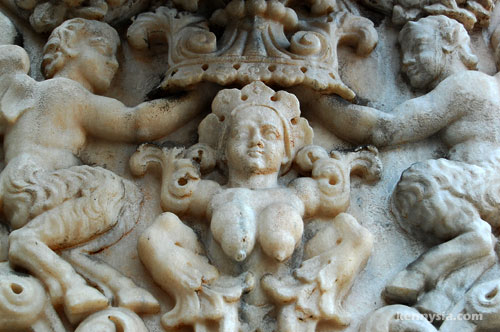 Heck. It is so old, even the statues' boobs start sagging.

Italian is a really funny language. Over here, "ciao" means "hi", "si" means "yes", and "prego" means "you're welcome."
In Malaysia, "ciao" means "bird", "si" means "die", and "prego" is what happen when you forgot to use the condom last night.