Yesterday I was talking to Cheesie (aka "Weekend Mail Centrefold Girl") about the FIFA World Cup, and this was what happened. It's too cute I cannot NOT write about it.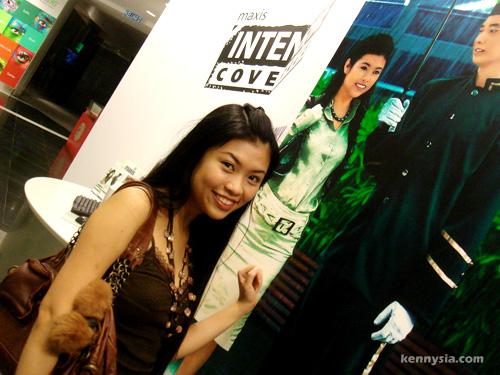 cheesie: how was footie?
cheesie: who won?
Kenny: germany won against costa rica
cheesie: *forgot to make that the first question to ask a guy*
Kenny: hahaa!
Kenny: dun have to lah!
cheesie: u happy? 😛
Kenny: yeah
cheesie: who u support la
Kenny: i support australia. 😛 but don't think they'll go far.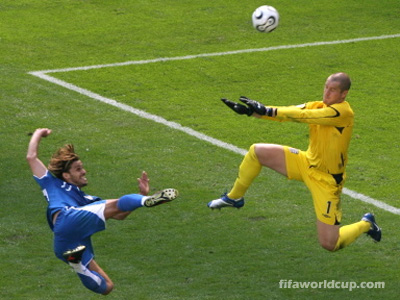 cheesie: what's the result
cheesie: educate me abit
Kenny: germany 4, costa rica 2.
cheesie: ok
Kenny: ecuador upsets poland 2-0
cheesie: *runs out of ques to ask*
Kenny: so odd to talk soccer with you! 😛
cheesie: harh why got ecuador one
Kenny: 'cos they… qualified?
cheesie: i tot yesterday one match oni
Kenny: 2 matches!
Kenny: then 3 matches everyday
cheesie: oh
cheesie: oh
cheesie: siao
Kenny: 9pm – 11pm, 12am – 2am, 3am-5am
cheesie: which channel u watch
Kenny: astro loh
cheesie: cheh dun have
Kenny: i watched in the pubs also lah
cheesie: awwww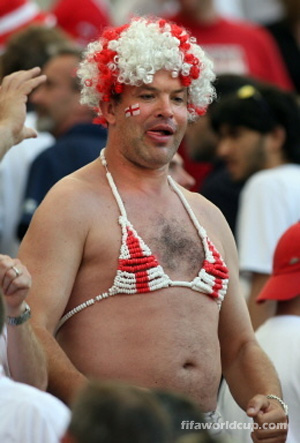 Kenny: there's a special channel on astro for the world cup alone
cheesie: walao
Kenny: ntv7 also have
Kenny: the popular matches lah
cheesie: then working guys how
cheesie: stay up til 5am?
Kenny: of course not!
cheesie: lol
Kenny: not gonna watch all matches
Kenny: die liddat
Kenny: just the popular ones
cheesie: where is it actually? 😐
Kenny: germany!
cheesie: SORRY!
cheesie: longbia
cheesie: *go reads sports sec*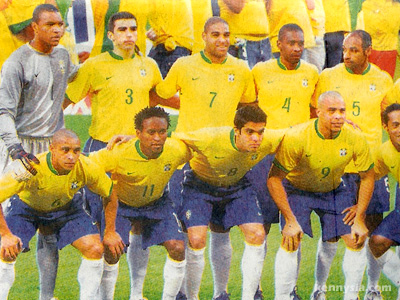 Kenny: poor girl
Kenny: dun have tooooo
cheesie: have to!
Kenny: why!
cheesie: erm
cheesie: i also want to erm… kepoh
Kenny: still in the early stages. 😛
cheesie: ahh ok.
cheesie: wait til got leng jai team then i watch
Kenny: !!!

Former Deputy PM Musa Hitam claimed Dr Mahathir was suffering from Post-prime Ministerial Syndrome. Wow, I didn't know even Dr M could suffer from PMS.