It's been a while since kennysia.com featured an inspirational well-known personality, so today I'd like to introduce to everyone Kuching's very own Stephanie Chai!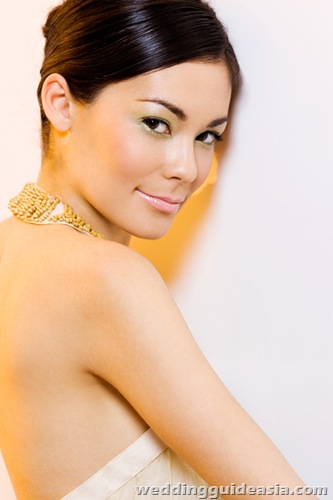 If you think she looks familiar, then you must've seen her in one of your KLIA Express train rides where she's constantly on the TV screen singing praises about Starhill Gallery. Steph is obviously doing very well now in KL hosting TV shows, acting in movies (Fair Game with Naomi Watts!), emceeing events and gracing front covers of various magazines.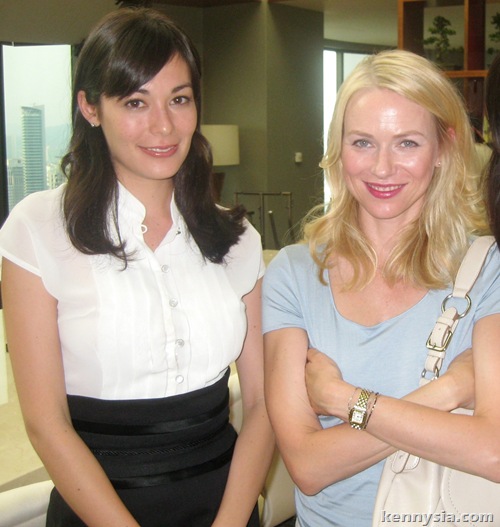 One thing that Steph isn't doing is sitting with half her tits out waiting to be a tai tai and perm her hair like a poodle. Stephanie Chai is an enterprising businesswoman in her own right, with wits to match even the toughest entrepreneurs in this country.
My first encounter with Steph was way back in 2008 at La Bodega. That was before either of us started our own businesses. What we had was nothing more than a bit of imagination in our heads.
Over coffee, she shared with me how she wanted to start an online magazine; and I shared with her how I wanted to start a fitness centre. Till today, I am thankful she didn't laugh at this fat boy who wants to build a gym and reported me to the mental hospital.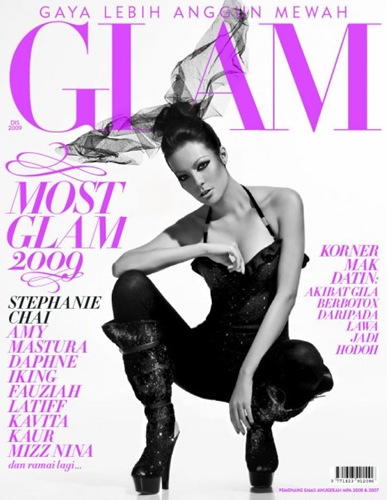 I shared with Steph all I know about blogging. Thinking back, I'm not sure if I even gave her any valuable insights. What I do remember was gaining some fresh ideas on how to go about setting up what would later become Level Up Fitness.
Fast forward 2 years later.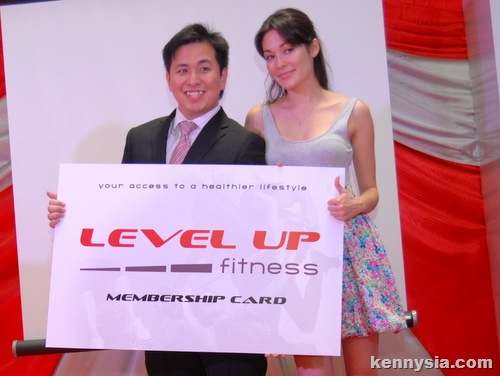 Level Up Fitness finally opened for business. As a gesture of friendship, Stephanie Chai was gracious enough to be the emcee for my grand opening ceremony.
During this time Stephanie also laid the foundation to create what would become Asia's definitive online wedding portal – WeddingGuideAsia.com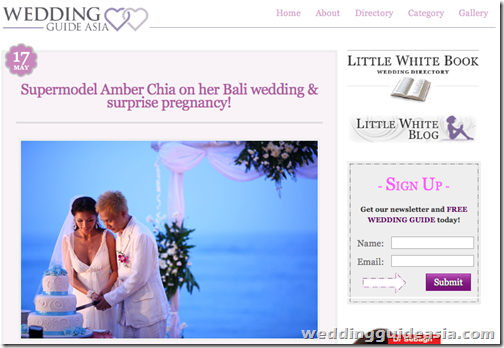 I managed to catch up with Steph again outside both our hectic schedule, and she shared with me more about her little web project.
Kenny: Let's start from the top. We often hear of models setting up modeling agencies or fashion lines. You must be the only model in the world to start a wedding portal! Why o why?
Steph: Haha, well Kenny – originally I was going to start a fashion and beauty site, but when my best friend Elaine appointed me as one of her maids of honour, I realised there was a huge opportunity and gap in the wedding market. So, perhaps being the most overzealous maid of honour in the world – I started a wedding portal! Or if you want the whole story, simply check out our 'about' section (woohoo more traffic, yes please!).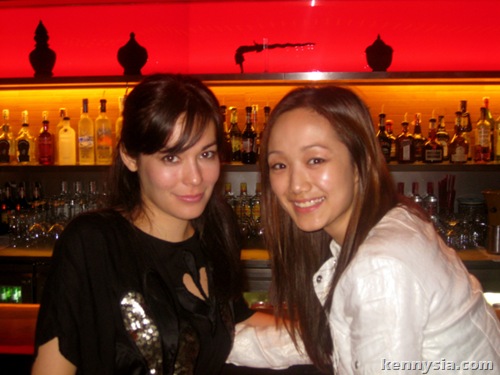 Steph: Why a wedding portal? Well, if you think about it, there are so many of us Asians who live abroad, but naturally will return home to celebrate their wedding. If you're living in Melbourne, you can't quite ask MPH to post you the latest bridal book or magazine! And the same goes for local Malaysians, the easiest way to start planning your wedding is to jump on the internet and google away!
Wedding Guide Asia has posts about everything and anything wedding every Monday to Friday. We cover things like ideas for wedding themes, real weddings and most importantly, our wedding directory – the Little White Book. We're starting to grow this intensively from May onwards now that our traffic is on par.
Today, I get emails from brides as far as San Francisco even! Our traffic is mainly from Malaysia, Australia, Singapore, UK & the USA – I still think it's simply amazing to think you can reach people all over the globe at the click of the mouse. Look at the trouble we had with Iceland's 'dusty cloud' – can you imagine if there was no internet?! Alamak.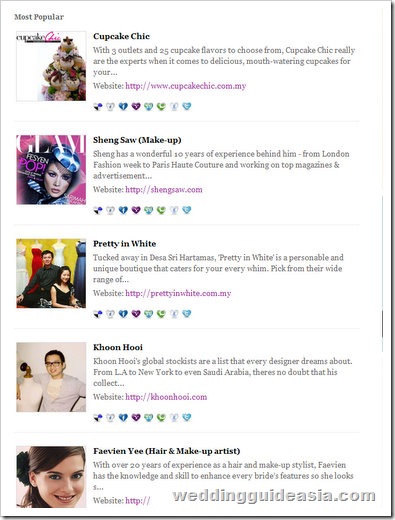 Kenny: I know you probably get a lot of questions about this, but what would Stephanie Chai's dream wedding be? Are you gonna have one of those super huge weddings where everyone and their uncles come to attend?
Steph: For sure!! You can bring your uncle too Kenny. I'm quite a traditional LEO and would love nothing more than a huge party to celebrate with all the family and friends I've made over time. I think ideally it'd be great to have a small beach wedding with the people you're closest too and then a larger one for everyone. Weddings are about celebrations after all, and I do have the chinese side of my family to keep happy!
Kenny: You interviewed quite a lot of well-known personalities about their weddings. Which one is your favourite?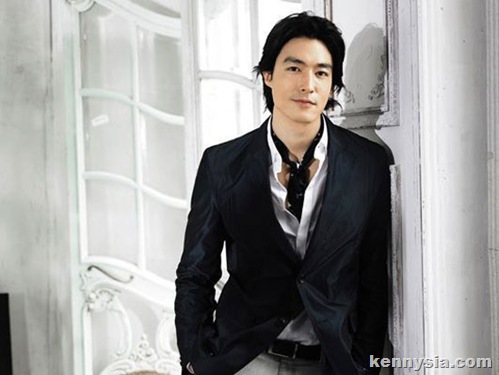 Steph: Did you see my interview with Daniel Henney?! He was oh my goodness bla bla bla… *proceeds to gush about how gorgeous Daniel Henney is for the next 10 minutes*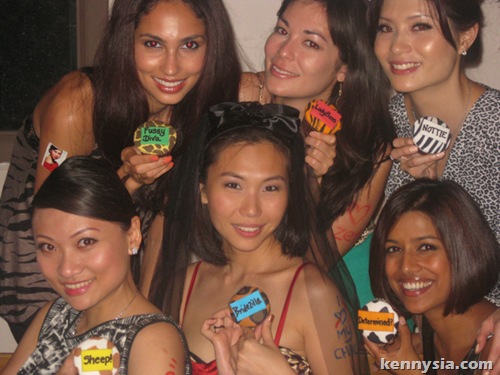 Kenny: What makes a good wedding?
Steph: Without a doubt, the most important
component of a wedding, are the people. I once went to a wedding full of guests who weren't close to the bride and groom, and thus the atmosphere was a bit odd. I mean if people don't really know you, how can they react or be interested in the speeches etc.
So though we have a lot big weddings in Asia, make sure the bulk of guests do care! Also, try to be a different from the norm, sometimes I feel like people are just waiting to eat and run. Make it more of a fun, relaxed affair with good entertainment!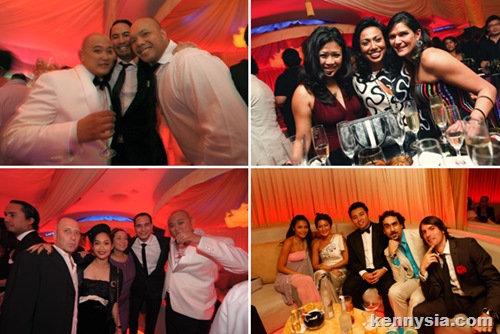 Steph: But overall I'm still learning about weddings – obviously I don't have a lifetime of experience! However, I believe if you want to run a great website, half the job is understanding how online marketing and the internet functions as a whole.
If you ask me, should you start a new magazine or an online portal tomorrow – without a doubt I would advise the latter.
Ask yourself how much time you spend online?
At the end of the day, where the consumer goes, the advertiser will eventually follow. I think as an entrepreneur you should always bank on future trends rather than compete in a market which has already been 'done'. It has been busy running weddingguideasia, but no doubt fulfilling! I am a bit of a nerd at heart and my big dream was always to be an entrepreneur…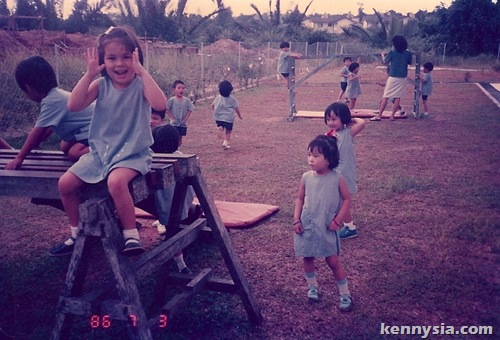 Kenny: Now, for the question every one of your aunties out there will no doubt ask – when are you going to get married? And if so, will weddingguideasia.com shut down after?
Steph: Very funny Kenny! Strangely, a few people have asked me that. Last year, dating took a back seat as I was super busy running two careers, one in the entertainment industry and then with WeddingGuidesAsia.
I remember a guy asking me on a date and I had to say 'Err… maybe in December!' Who knows about love Kenny! I've always planned my career and goals since young. But never love. Because you simply cannot control or will love, it just 'happens'.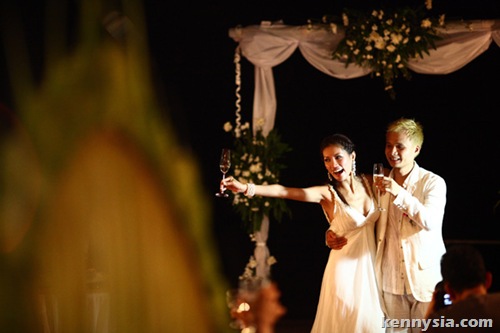 Steph: I take marriage quite seriously (my Italian side is no doubt Catholic!), so would definitely never rush into it. However, I do feel that society puts pressure on women to 'tie the knot' before a certain age. Which is bad, because you should never settle for a Tom, Dick or Harry! 😉
Honestly speaking, I think I grew up a bit too fast and spent the bulk of my 20s in a few serious relationships. So nowadays I'm quite happy to chill, and would definitely date the person for awhile before taking the next step. Also, it's true that you really have to be happy with yourself before you can be with another.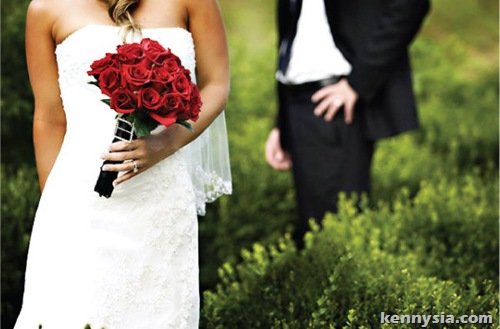 Steph: To be completely frank, I was only at peace with myself when I started WGA late last year. Perhaps deep down there was a part of me that was scared to turn up to my high school reunion and be seen as the typical 'model turned tai tai' (not that there's anything wrong with that, but it's just not me).
I suppose, when its meant to be – you will meet the right person, at the right time, at the right place… and it will feel 'RIGHT'. Haha, right Kenny?? 😉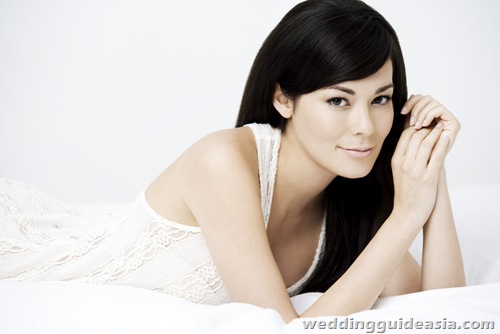 Steph: Marriage is forever so choose wisely boys and girls!
One of my fav bloggers, Stickgal, has published a book! Available online for S$12.90 at stickgal.blogspot.com