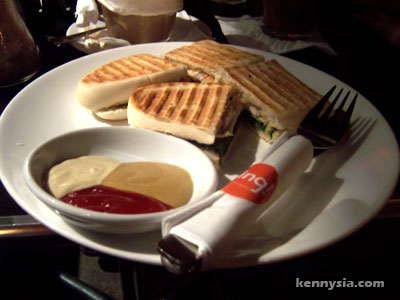 Kenny: "Rich bastards. I don't get it. Why do girls like them so much?"
Irene: "Heh, don't ask me. It's just a coincidence all my boyfriends turned out to be rich bastards."
Rozie: "Actually, we only like the rich part. Not the bastard part."
Kenny: "Oh, come on. I know guys who never made it through school, live off their rich parents' money, bum at home without work or education, and still gets more action than most guys around here. Girls love rich bastards."
Hedo: "Yeah, but if their parents stop giving them money, they're just gonna be bastards. Full stop."
Going out with Irene can be quite a traumatising but strangely profound experience. It must've been ages since I last went out relax and unwind, so when Irene called I took up her offer. Our Saturday night was spent drinking at SoHo, with new friends John, Rozie and Hedonistics joining in.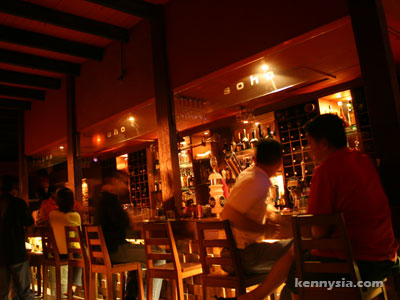 This the same Hedonistics who called me Mr Orgasm-Inducing, and the same Irene whose mom thinks I look very 'lau sik' (innocent). Hohoho, if only she knew what kind of a person I really am.
I don't understand why the mothers I met all seem to like me leh. Irene's mom met me only once, and she so excited go and tell her happily-attached daughter to date me. Wtf? So wrong. Must be my Swee Mei haircut I tell you.
Irene: "yak yak yak yak yak…"
Kenny: "yak yak Oooh, that girl is hot. yak yak yak…"
Irene: "WHERE?"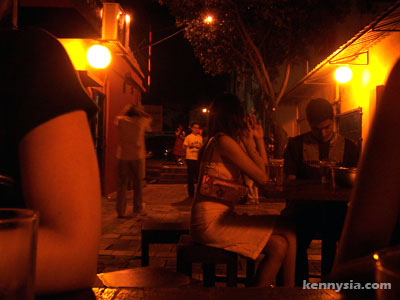 Hedo: "Cheh… this kinda girl. EVERYWHERE!"
John: "Cheap dress."
Kenny: "Hoiyo. She pretty whattt."
Without me noticing, Irene swiftly grabbed my camera and walked towards that girl.
Irene: "Hi! My friend thinks you're pretty and he wants to take a picture of you."
WALAU! Where got so direct one?! People just wanna see see look look only, not get into her pants lah! Stupid Irene. I had my head down throughout the whole ordeal. So embarrassing.
At least I got the photo of the girl that night. 😉 Everyone, say hello now to this sweet Kuching bombshell, Emma.