I'm confused.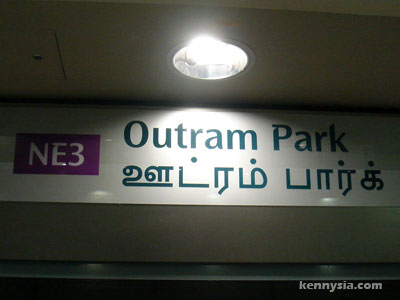 Why is that the computerised voiceover on Singapore MRT pronounce "Outram Park" as "Poo-Chor Park", instead of the supposed"Out-Ram Park"?

*~*~*~*~*~*~*~*~*
On a different note, I spotted this at a mobile phone repair shop in Dhoby Ghaut, Singapore.
Only those who can read Chinese will get this joke.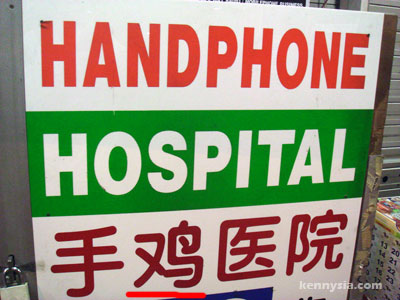 "Hello eskew me, what your latest model handheld chicken?"

Just touched down in Auckland a few hours ago. The 8hr20min journey whizzed past pretty quickly, and I'm feeling anything but jetlagged.
I am staying at my sister's place in Hamilton, some 100km south of Auckland.