Apparently over in the US, two bloggers have died over what is presumed to be "blog-related stress."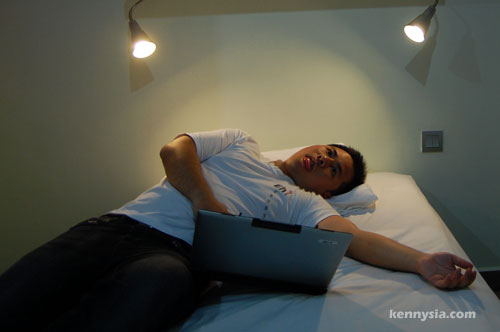 Personally, I think putting the cause of their deaths squarely on blogging is a bit ridiculous.
But that doesn't stop a journalist from The Straits Times (Singapore) from asking bloggers what they think about the whole issue.
Cowboy Caleb was the first interviewed, and that smart arse answered those smart arsequestions in the most smart arse-rrific way that only he can.
A few days later, I got a SIMILAR set of interview questions by the same journalist. I thought the questions were kinda cute, so I'm publishing my reply here.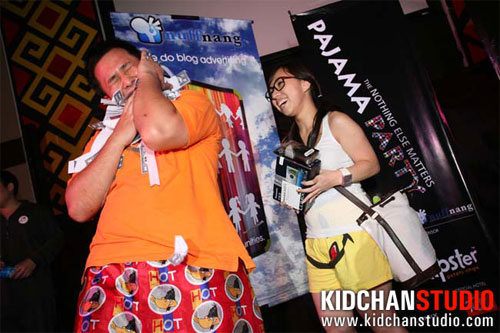 How many posts do you write a month?
Around 15 entries.
What is the most number of posts you've ever written in a day?
One. Bear in mind, I normally spread my time over several days to complete one long entry.
What is the craziest thing you've done in the name of blogging?
I wrote a letter to OSIM demanding them to replace Fiona Xie with me on their OSIM uZap ads. They never replied.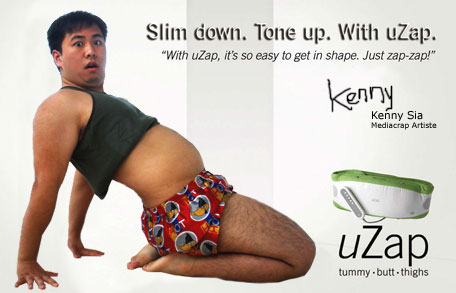 Do you find yourself having the urge to blog at the strangest places and times? eg do you blog while having meals, during concerts, in the toilet etc?
The only urge I have when I'm in the toilet is something else. Not blogging.
But come to think of it, the word "blog" sounds very much like the sound I make when I'm doing number two in the toilet. Except after a heavy meal, the sound I make it not "blog". More like "BLLLOOOOGGGGGGGG!!!!"
Seriously though, whoever blogs in toilets needs to get their heads checked.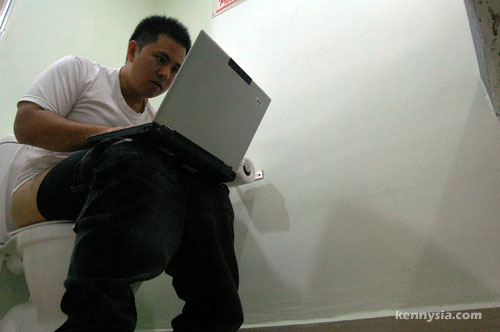 How often do you check your blog to see if there are new comments?
Every 4 or 5 hours, or whenever I'm free.
I get a new comment every few minutes or so, and I have the habit of reading those comments on my phone whenever I'm idling.
It is reported that many bloggers suffer from weight loss/gain, insomnia etc. Has your health been affected in similar ways?
Yes, my health has been affected.
Since I started blogging, I went on a detox diet, completed two 42km marathons and climbed the Mount Kinabalu in Sabah. All these are things I wouldn't have possibly done if it wasn't for the encouragement from the people I met through my blog.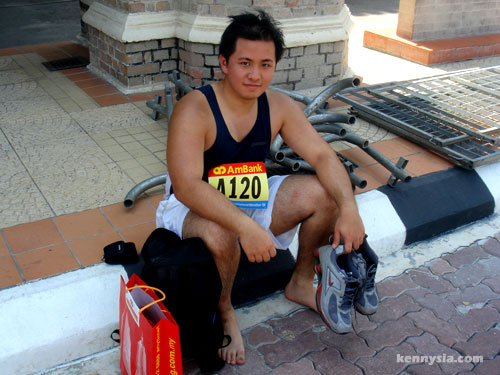 With reference to the NY times story, those bloggers who died in the US are in fact no different to freelance writers who are paid per piece by companies who hired them. When your pay is determined by how much production you generate, obviously some people get a little bit ambitious and overwork themselves.
Here in this region, we don't have that kind of system where freelance writers are paid for each blog entry they generate. Most bloggers in Asia are doing it as a hobby. However, there are freelance workers in other industries who overwork, and those are the ones that need to worry about their health more.
Do you feel the stress to beat fellow bloggers in coming up with the wittiest post, the fastest response to a piece of news etc?
Used to, but not anymore. I have my own style and other bloggers have theirs. There's no point competing, unless you wanna compare the size of our egos then yes, sometimes bloggers compete with each other.
Then again, everyone already knows that my balls are the biggest.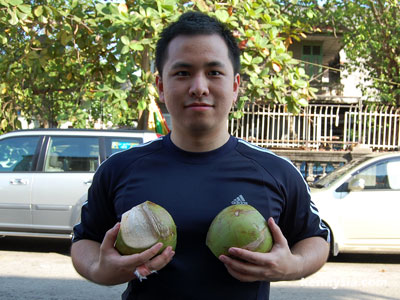 Do you believe that blogging can kill? Why?
Yes, blogging can kill.
Blogging can kill time.
Therefore, blogging is dangerous and bloggers should be put into jail together with Mas Selamat.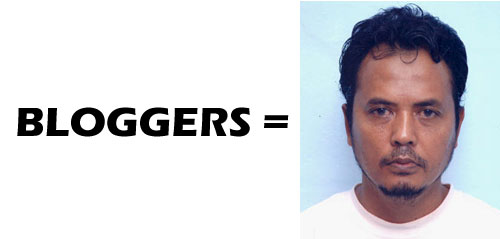 Somehow, I don't think my interview is ever gonna make it onto the newspaper.

Jackie Chan's new fitness equipment looks like a piece of GIANT SANITARY PAD.