Up until a few years ago I was working as a private tutor in my spare time, giving tuition lessons to high school and University kids on maths and science subjects.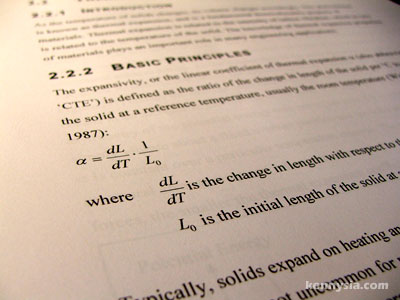 Back then, I always noticed there are usually two types of students.
The first one would hire me to teach them. I had to go through every single tiny detail with them, right down to the basics that everyone should've known. They are the ones who hardly pay attention in class, probably skipped a few of them. But when exams come around the corner, they panicked like their arse cheeks are glued together.
Out of desperation, they reached down into their parents' deep pockets and threw money at me, asking me to stay back till 3 in the morning so they could catch up with their studies. I wouldn't have agreed if it weren't for the money. Sometimes they even expected me to skip my own classes to accomodate for their gross incompetence.
And when they finally got their exam results, they happily said to me, "thank you Kenny, you made me PASS my papers."
I do not feel any sense of accomplishment with such students. I just feel tulan.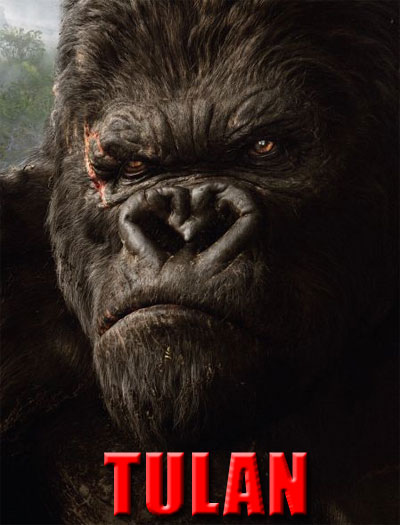 The second type of students would hire my services to learn. I hardly see them around, but prior to their exams, they called me up for a one-hour session. Normally I'd stay longer because they're such a joy to teach. These ones did all the hard work themselves. They only called me up when they tried everything they could in their capacity but still couldn't solve some of the harder questions. The difference is, they attempted to stand on their own two feet before calling for help.
Guess who had better results in the end?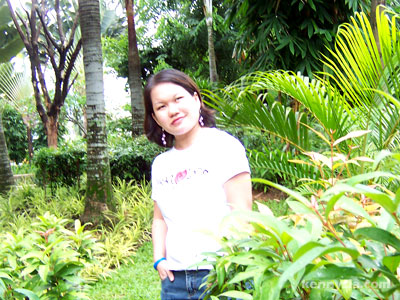 Yvonne Foong reminds me of the second type of students I used to teach. The 20-year-old KL girl is being diagnosed with Neurofibromatosis.
You don't have to know how to pronounce it. You just need to know it is a rare genetic disorder which causes patient to grow tumours on nerves, on the brain and along the spinal cord. The patient will experience symptoms of nausea, balance problems, partial facial paralysis, and most importantly the loss of hearing. There is no cure for this disorder.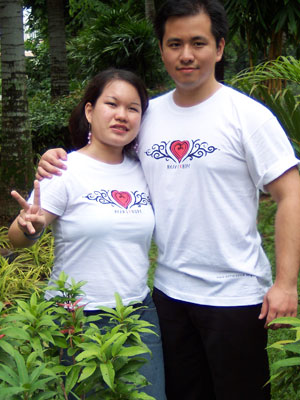 When I met up with Yvonne late last year, she has already lost her sense of hearing. Part of her face was obviously affected as well. We communicated writing on a piece of paper and passing to and fro, like primary school kids.
Can you imagine living a life in complete silence?
It is difficult to comprehend what Yvonne is going through. I would think that anybody undergoing such a predicament would obviously be depressed and find it difficult to go on with life.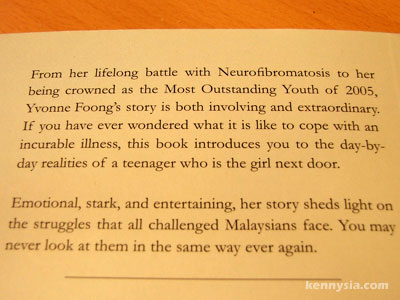 But Yvonne is not anybody. Her disorder is rare, which means very few doctors in Malaysia specialising in this field. The cost of treatment is outside of what she could afford. But that girl is not taking this shit lying down.
Through intensive research and information gathering, Yvonne managed to track down a Dr Friedman in California, one of the few doctors in the world who could help regain her hearing without damaging her nerves causing facial disfiguration. Best of all,he agreed to perform the complicated surgery on her, free of charge.
All she needed to do is raise enough funds to cover travel and hospital expenses – a hefty RM216,000 thus far.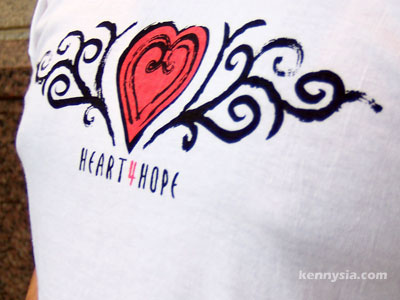 Instead of sitting there waiting for help to come to her, Yvonne started a series of projects to raise funds for her surgery. She designed and sold T-shirts, organised a rock concert, and even wrote a book on her experiences dealing with NF2.
If you can, pick up a copy of her book at your nearest bookstore. Otherwise, you may generously donate to Yvonne's medical fund. Her book is titled "I'm Not Sick, Just A Bit Unwell". For a book written by a first-timer, it was doing pretty good.
So good it was sold out and restocked in some MPH bookstores.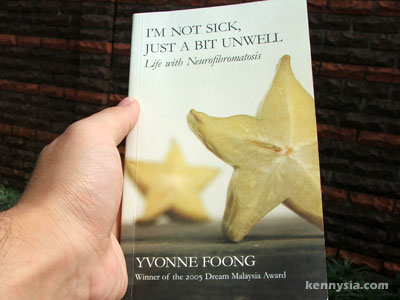 As of writing, Yvonne Foong is in California, having just completed the all-important surgery by Dr Friedman. There has been no updates from her since the day of the surgery. If all goes well, hopefully she could be listening to music, watching movies without subtitles and hearing people talk once again.

Someone actually went through all the trouble locating the final year thesis I wrote when I was in Curtin and pasted the link up on my chatterbox.
Wtf, I don't even understand half the crap I was blabbering about then. So much for 5 years worth of Uni.