Maybe it's those deliciously unhygenic street-side food I had in Jakarta, but I wasn't feeling too well ever since I returned home yesterday.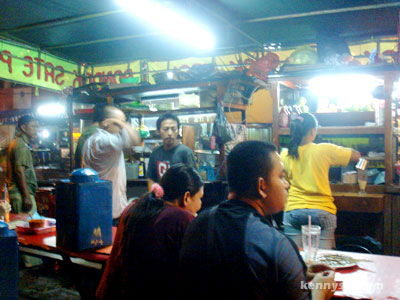 My face was pale, my feet were sore and my nose was running a marathon non-stop.
Off I went to visit my foot reflexologist at BDC to help me feel a bit better. But barely 10 minutes into my session, my therapist looked at my condition and suggested that I should try "fire cupping" instead. She said and I quote, that it's gonna help me "suck the toxins out of my body". Okayyyy!
That sounds helluva interesting eventhough I didn't know what the hell "fire cupping" was about. But I was willing to try anyway. So I was led into a private room. She asked me to take off my shirt as she slowly dimmed the lights…
60 minutes and a lot of screaming later, I was left with this.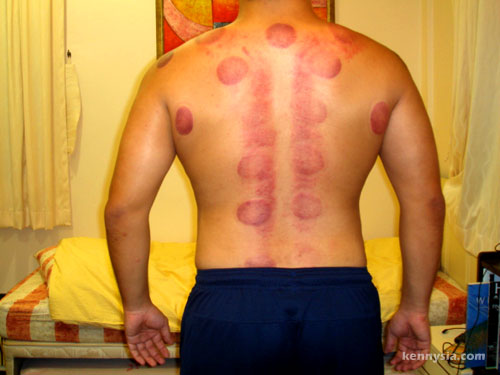 Oh. My. Gawd.
Tell me I don't look like I was being raped by a giant freaking octopus!

Two more weeks till my big race in Penang. OMG!