I'm back in Singapore now for a short stop after a long 10 hour flight from Auckland.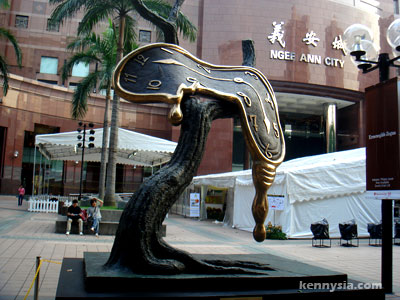 The city state is having this Singapore Biennale thing, which is interesting because half the population probably don't even know what the word "Biennale" means. Heck, I don't even know how to pronounce the word "Biennale", but I've caught enough of it to understand that it's some sorta large scale art exhibition.
Don't get me wrong, I'm not bagging it. In fact, I'm enjoying myself going through their art pieces on show. I love it because some of the sculptures they put up are quite… erm… well… stimulating. 😉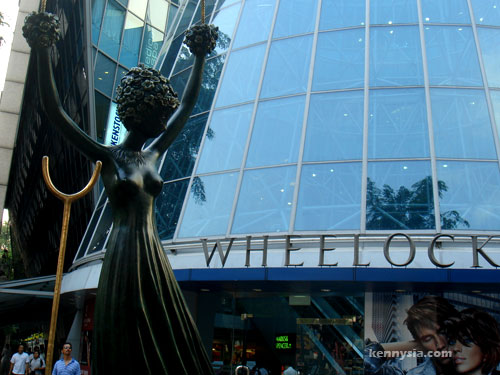 Like this one in front of Wheelock Place that features a faceless lady that kinda look like she's from the Night Elf faction in Warcraft III.
In case you're wondering, yes, those are breasts. And those two little things in front of her lady lumps are called nipples. Don't be silly, art pieces don't have to wear bras. Because if they wear bras, its not called art anymore. Doesn't matter that it's placed right in the middle of busy Orchard Road with kids walking by.
But that was nothing. My favourite sculpture though, has gotta be this one in front of Ngee Ann City.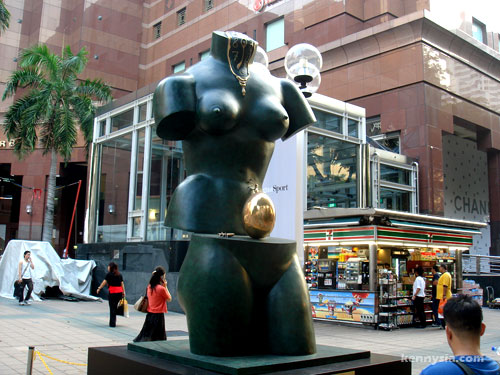 I believe the title for this is called "The Headless, Armless, Big-Boobed, Buck Naked Lady Having A Caesarean-section To Lay An Egg". Serious.
I don't have rock hard evidence with me, but I was told Geylang reported a unprecedented increase in sales immediately after these exhibits were revealed to the world.
Y'know, if this is what the Singapore Biennale is all about, I support it 100%, with three thumbs up.
Don't ask me where my third thumb is.

I have only been away from my blog a few days and what do I get? Bunch of ugly racist commenters on a completely irrelevant entry about the beautiful scenery of New Zealand.
You guys really HATE me so much you just wanna see me get into trouble, don't you?