For some strange reasons, I woke up yesterday morning with bumpy red spots all over my arms.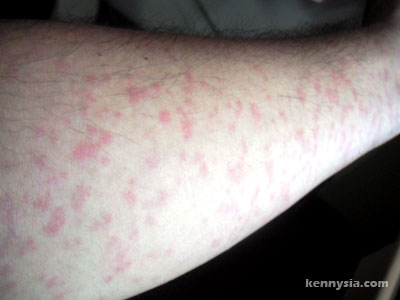 I took off my shirt and discovered a lot more of them on my body. Man, those babes last night were wild!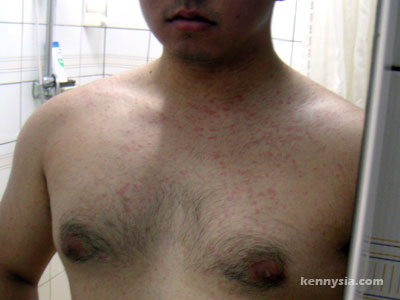 Initially I suspected I might be allergic to the dusty environment where I've been working at these past few days, but that couldn't be the case since I was fully clothed at work (duh) and I've got rashes all over my body. Then I went to see the doctor and he said he suspected virus. But I scanned myself with Norton Antivirus and I turned out clean leh. Stupid doctor.
The rashes aren't particularly itchy or anything. They're just ugly as hell.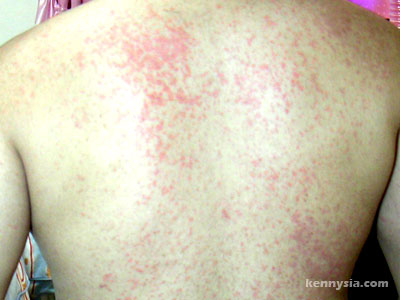 I wish I could tell you red polka-dotted skin is the latest fashion statement right now, but the fact remains that I got some weird ass skin disease. 🙁