You know how Australians like to shorten long words by taking the first syllable, and then appending an '-ie' or '-y' to it? It's like 'Australian' becomes 'Aussie', 'television' becomes 'telly', 'mosquito' becomes 'mozzie'.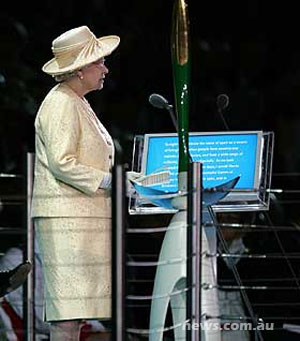 So I was listening to a Melbourne radio covering the opening ceremony of the Commonwealth Games, and when the announcers were talking about the Queen, they shortened her name and referred to her as Lizzie.
Now, to me calling that's just not on.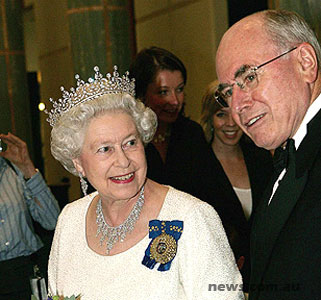 I mean, the Queen isn't exactly your feisty teenage cousin. She's Her Royal Highness, Queen Elizabeth II! You don't just call the Queen 'Lizzie', because that would be like referring to the Yang di-Pertuan Agong Tuanku Syed Sirajuddin ibni Almarhum Tuanku Syed Putra Jamalullail as 'The Gong-meister'.
That's what first came to mind.
The second thing that came to my mind when the announces call her 'Lizzie' was "Huh? Lizzie McGuire is at the opening ceremony meh?"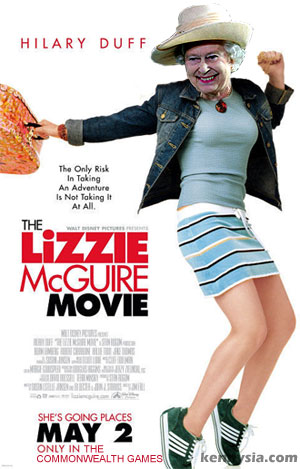 Hehe.

Site plug of the day: Wong Fu Productions. A bunch of Asian-American students get together and produced a series of wonderful music videos and short films on love and relationships. Simple, but very effective. Watch 'Breathing' and 'Yellow Fever'.