I got a phone call today.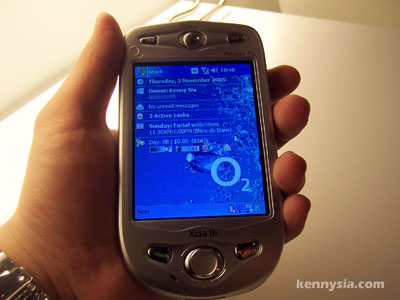 "Hello is this Mr Kenny Sia?"
"Yes."
"My name is Aina, calling from Osim."
"Oh, oh my gawd… sorry Aina… I can explain. I was feeling naughty over the weekend and it was just a harmless prank…"
"Huh?"
"What?"
"I'm calling to inform you that the Osim iCare Eye Massager you sent in for repair is now ready for pickup."
"Oh, err… thanks!"
Whew.
*~*~*~*~*~*~*~*~*~*~*~*~*
This is my computer desktop, less than 24 hours after my MSN Messenger e-mail address was leaked on the world wide web.
(Click to enlarge)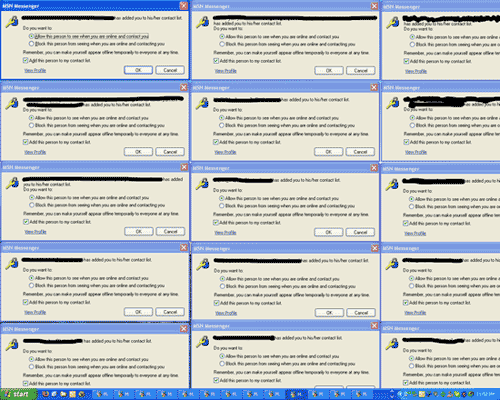 Goodbye humanity.