A while ago, friend of mine James who works in a marketing firm sent me an e-mail.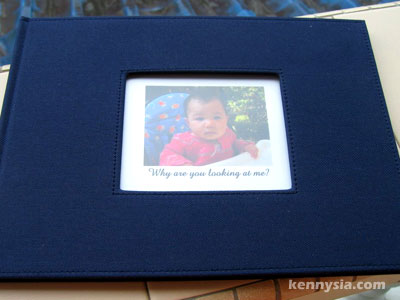 A client of his recently launched a brand new product and he's eager to get the online community to do a review of it. It's called Pixart Photobooks, a product started by Kuala Lumpur-based company Pixart Sdn Bhd.


It is basically an online photo-printing service that transforms your digital photos from soft copies to professionally-made hardbound photobooks. I think it's a pretty nifty idea, because somewhere in the transition from film to digital cameras, we all lost that familiar feeling of holding onto a physical copy of a photo album.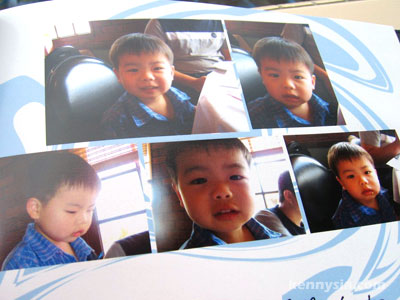 Now, if you're anything like me, you take literally THOUSANDS of digital photos every month. Back in those days of film-and-prints (yea, like during The Stone Age liddat), I can easily torture anyone who visits my house on Chinese New Year with albums after albums of my latest travel adventure. But nowadays with my photos on computer, I cannot do it anymore!
Pixart is set to make my photo-torture dream come true again.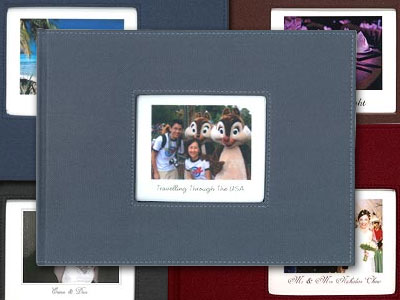 Photobooks are a big thing in the US, with big players like Flickr, Kodak, Viovio and hundreds more all offering similar services. The trend has (unfortunately) yet to catch on in this part of the world. And justifiably so, because once you factor in shipping time and cost, your photobooks becomes an overpriced piece of old news by the time it arrived at your doorstep.
And that's the benefit of having Pixart located in the Asia-Pacific region. It's cheap and it's quick, just like a bowl of Kuching kolo mee!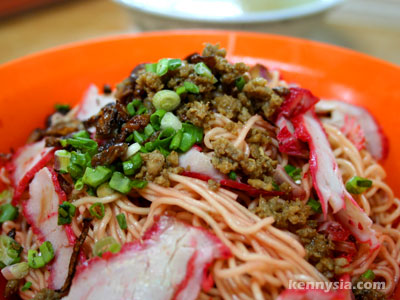 It all sounds fine and dandy. Pixart uses their proprietary Photostylist software to edit and organise your Photobook before you send it for printing. It comes with a variety of "themes" and tools to get you started. All you gotta know is how to drag & drop, double-click and type in your captions.
The software is so easy to use, even my pet dog can create a photobook for himself.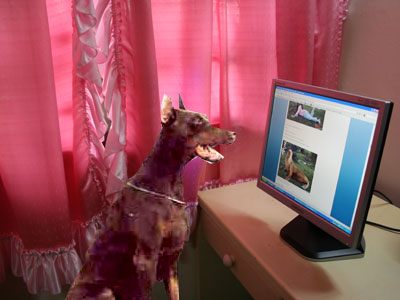 Therein also lies my qualms with the service. Photostylist can be quite sluggish at times even on a high-performance rig like mine. For a software that deals with large numbers of high-resolution photos, I reckon they could do a lot better.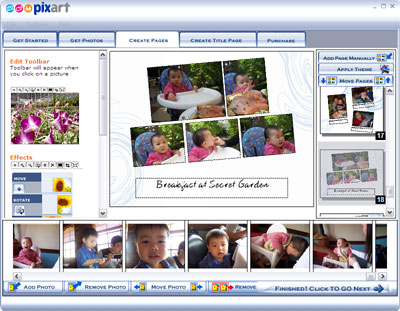 RM89 for 20 pages of A4-size printings is reasonable but a little steep for most. Then again, Pixart is the first in Malaysia and one of the few in the region to offer this service. You pay for the speed and quality of your product.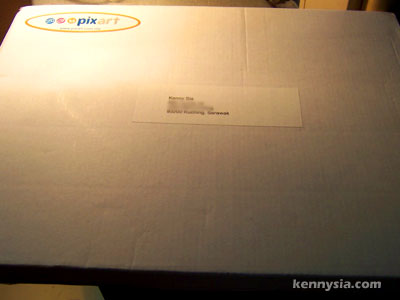 Anyway, once you filled up your 20 odd glossy pages and submitted your credit card details, all you gotta do is wait for about 3 days for your very own photobook to be couriered right to your doorsteps. It's convenient!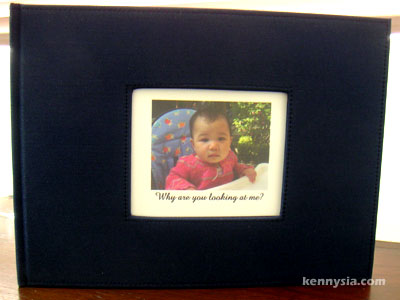 Pixart may be a little rough around the edges and I still see room of improvement, but you gotta admit that it's a novel idea worth trying out.
Photobooks are great for preserving life's precious little memories. Make your coffee table book featuring the growing up of your kids, your convocation, wedding anniversaries, scandals, or maybe the gigs of your band. The possibilities are endless. And with Christmas around the corner, they make excellent personalised gifts for your loved ones too!
[Check back tomorrow for a *very* special contest exclusive to loyal kennysia.com readers. Who said reading blogs is a waste of time? ;)]

I watched The Fog.
Don't watch The Fog.
It fogging sucks.