I'm gonna get into SO MUCH trouble for suggesting this, but…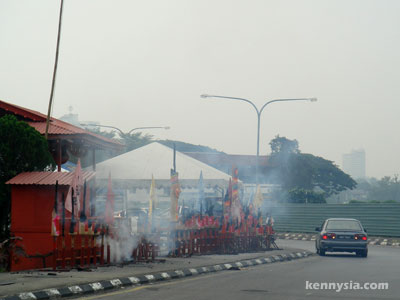 With all the haze that's enveloping our cities right now, is it really necessary to burn big-ass joss sticks for our Ah Kong and Ah Mah in heaven?
Someone's gotta come up with environmentally-friendly smokeless joss sticks dammit.

Mia Tan, who was onboard the Turkish flight that was hijacked, finally blogged her first-hand experience about the incident, including photos and videos of the hijack.
The press offered her USD$5,000 per minute of video footage, but she told them she didn't have any and she posted the videos up on her blog instead. You say crazy or not?
Click for Mia's Turkish Air Hijack Trilogy: Part 1, Part 2 and Part 3.